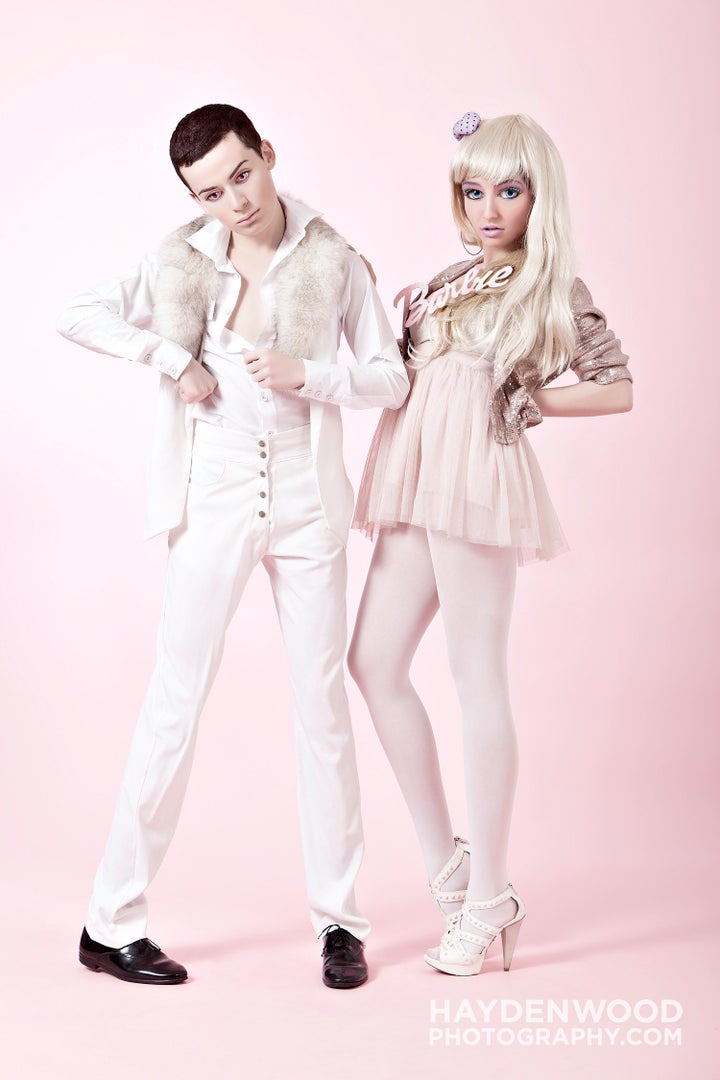 Wood told The Huffington Post the idea for the project first originated from Meagan Therese Squire, the female model featured in the photo series.
"Meagan contacted me to ask if I'd be interested in shooting this creative piece with her. [Her] idea was inspired by the cover art of Nicki Minaj's album 'Pink Friday'," Wood told HuffPost.
With models portraying Mattel's iconic Ken and Barbie dolls, the retouching provides an impressively doll-like final product.
See photographer Hayden Wood's "Living Dolls" series below.