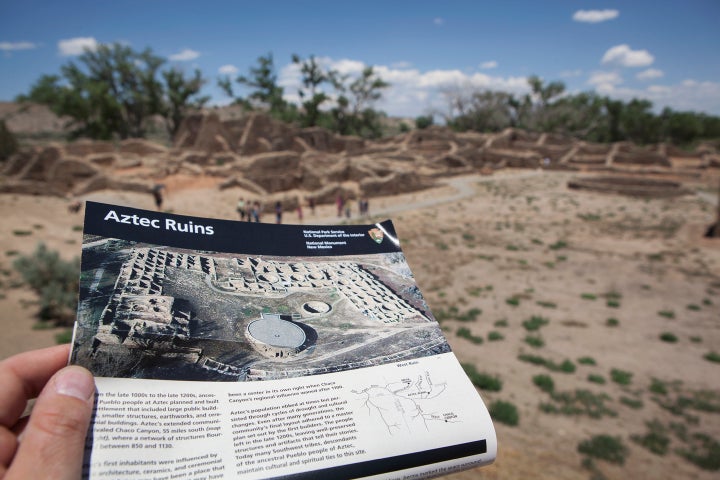 Any tour of Ancient Puebloan ruins in the Four Corners has to include a stop at the Aztec Ruins National Monument in Aztec, New Mexico.
The site was inhabited from roughly the 1000s to the abandonment, likely from catastrophic drought, around 1300 AD, with Mesa Verdans being the last inhabitants.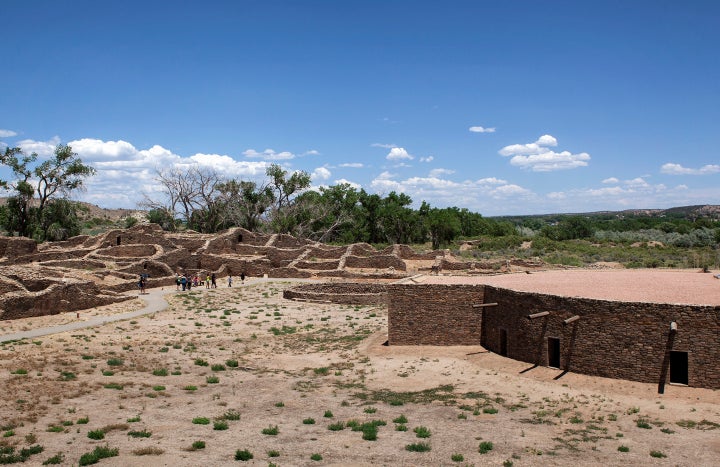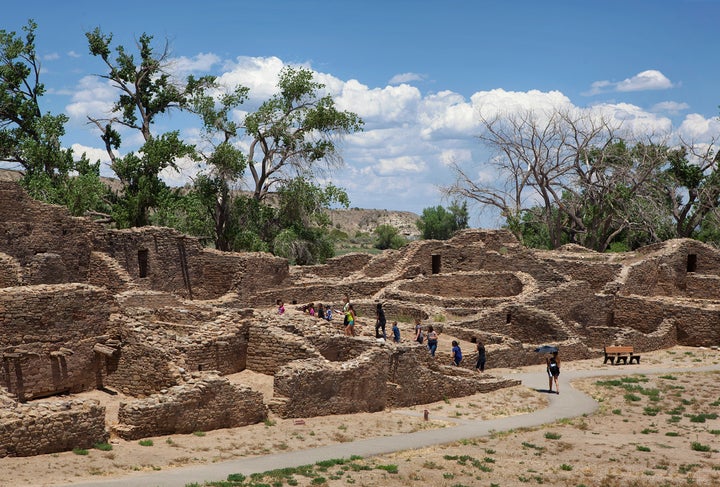 With 50,000 annual visitors, Aztec Ruins is more visited than Chaco Canyon to the south, but far quieter than Colorado's Mesa Verde to the north, with its 500,000 visitors per year.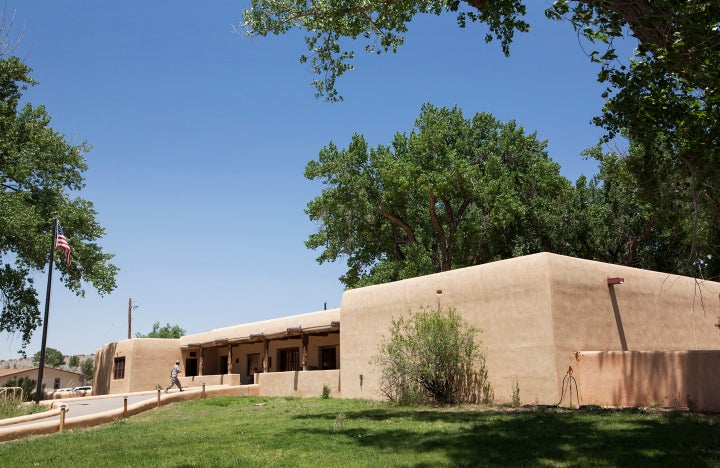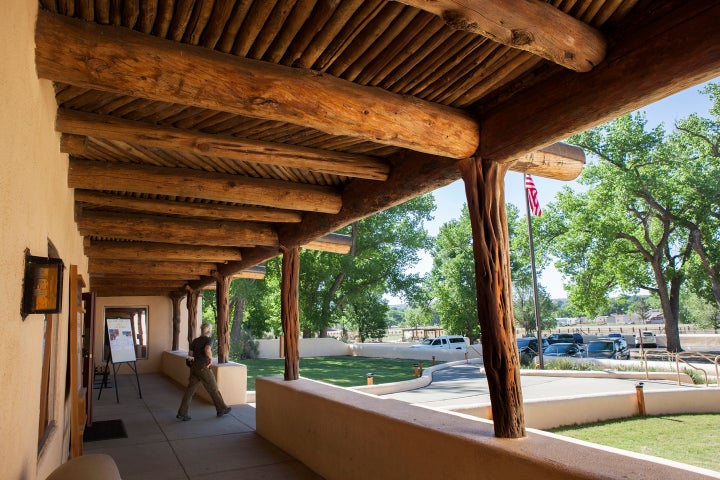 Tucked under big shady cottonwood trees a mile from Aztec's main strip, the Ruins site was first discovered in 1859, and named by people who believed, incorrectly, that the structures must have been built as part of Mexico's Aztec civilization. Preservation of the site began in 1916, with the arrival of Earl Morris, backed by the American Natural History Museum. The site was declared a National Monument in 1923, and added to the National Register of Historic Places in 1966.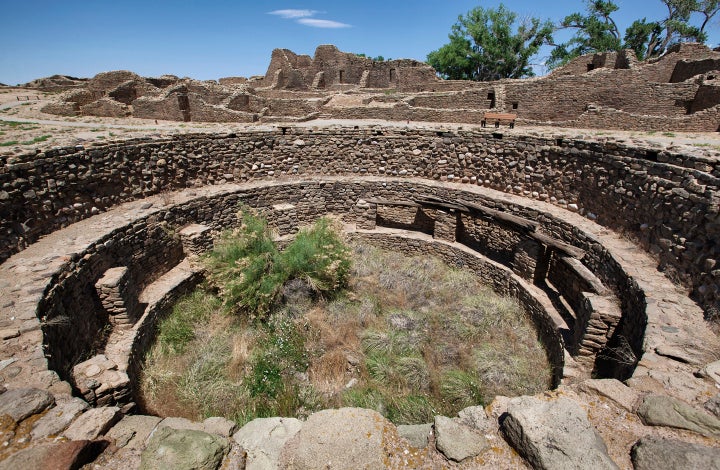 Along with the Salmon Ruins, down the road in Bloomfield, the Aztec Ruins are considered an interconnected outlier of Chaco Canyon. Aztec Ruins are included in Chaco's UNESCO World Heritage site designation.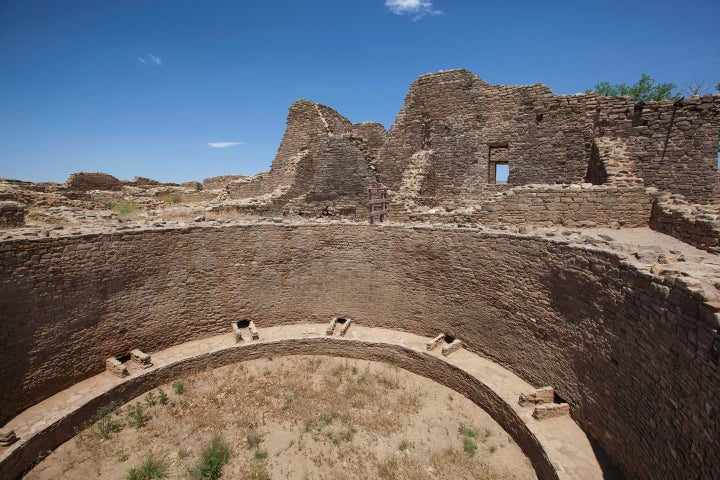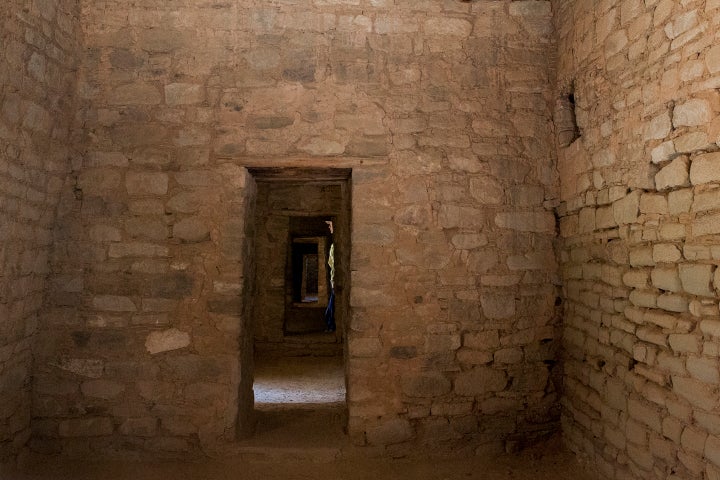 Sitting on 27 acres, the main West ruins are a compact and easy to visit site boasting over 450 rooms and a unique hands-on experience with trails leading through the ruins themselves, ultimately leading in to the largest fully restored Kiva in the southwest.
Even actor Tommy Lee Jones was impressed enough to mention a visit in the September 2012 issue of Esquire:
"I was on my way to the Navajo Dam on the San Juan River to go fishing. I stopped at a place called the Aztec Ruins, where they have the world's only completely restored Puebloan kiva — big round gathering house. There was no one there. I walked inside and a rather beautiful girl in a park ranger's uniform with a Smokey the Bear hat came in while I was looking around at this astonishing architecture. And she pushed a button on the wall and a recording of these people singing came on. It was loud and harmonious and overwhelming. It knocked me down. I had to stagger back and sit on the side."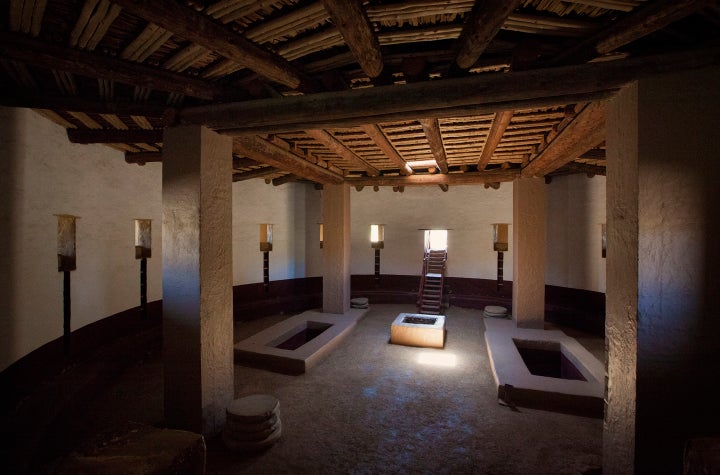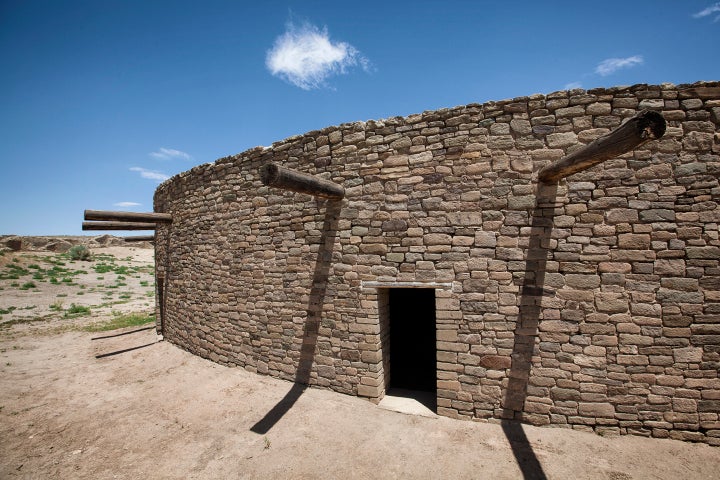 The site has recently added a completely revamped museum. The old museum was a dated gem, like walking in to a film strip from the 1950s, but now almost all traces of that are gone, and you will find thoroughly modern displays in its place.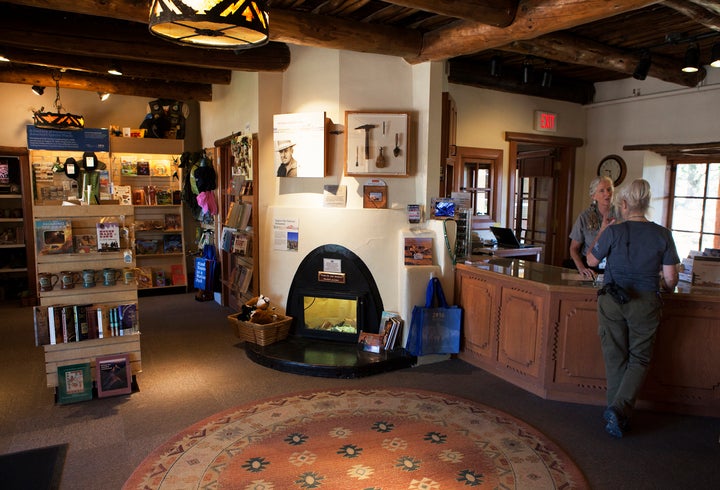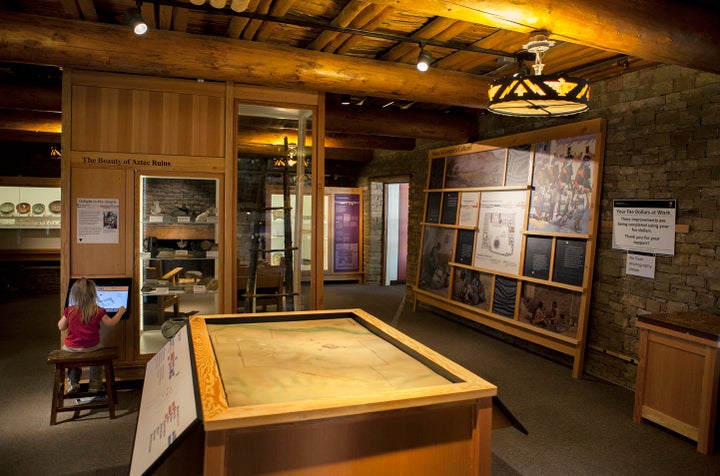 Popular in the Community