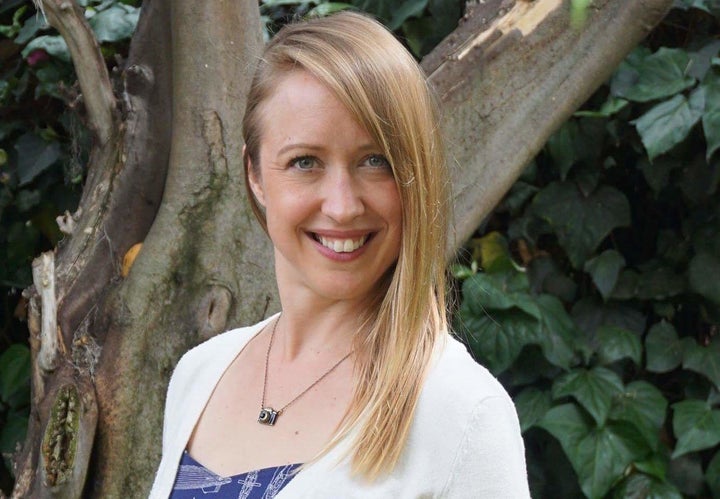 That's exactly what Kristin Hanes did for four months last year. The outdoorsy 35-year-old slept in a "cozy" Toyota Prius as well as in a tent in various campgrounds, all the while working full time at KGO, an AM radio station in San Francisco. Hanes wrote about being "intentionally homeless" in an essay published in online magazine The Bold Italic last week.
Hanes gave up her studio apartment in Mill Valley, a city north of San Francisco, in May 2015. She also gave up her $1,800 monthly rent. For the next few months, she spent about $400 a month on living expenses: $200 for a gym membership; $150 for a storage space for extra belongings; and about $50 for various camping costs.
Reducing her costs by more than 75 percent allowed her to save money and pay off thousands of dollars of debt, her main goal.
In September, Hanes ended her "intentionally homeless" experiment and found a houseboat for rent with a roommate. She stayed there until spring, when she was laid off from her job. In May, she moved into her boyfriend's 41-foot sailboat, which they are restoring. In the meantime, they do not have a working toilet and cook on a camping stove.
She currently spends a few hundred dollars a month on living expenses while working as a freelance voiceover artist and writer.
"Yes, I could have spent half my income on an apartment and lived a fancy life, but I would have always had debt, and possibly would have gone into more debt to do so, especially after being laid-off," Hanes told The Huffington Post in an email.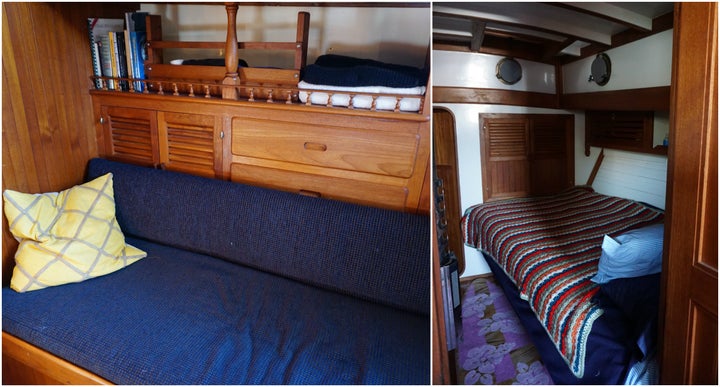 Hanes takes pleasure in the non-fancy life she shares with her boyfriend in the close quarters of the boat. She also found unexpected joys during her months living without a roof over her head, she explained in her essay:
We had a blast, roasting salmon in foil over campfires, playing guitar and drinking beer under the pinprick lights of a thousand stars. We heard the deep-throated hooting of owls and the pitter-patter of rain on our tent, and breathed in fresh pine air. On weekends, we'd get out of town and backpack Lassen Volcano and Yosemite National Parks. Unfettered by rent or the need to clean, we both felt so free and closer to both nature and each other than we'd ever felt before.
The lifestyle also came with challenges ― imagine not having a kitchen or a bathroom. Sleeping in a car, which they did most nights, was particularly nerve-wracking.
"It was also hard always being on alert, not wanting to be caught," Hanes told HuffPost. "Sleep could never be fully relaxing."
More than 6,800 adults go without shelter on any given day in San Francisco, according to volunteers' citywide count on a single night in January 2015. However, the San Francisco Chronicle notes that the figure may exclude a significant portion of the homeless population and could actually be much higher.
Hanes' response to high rents might seem unusual, but others have also created offbeat homes rather than spend a few thousand dollars each month for a cramped apartment.
An engineer at Google received attention last year for his choice to live in a truck he purchased for $10,000 ― just five months' worth of rent at his previous apartment. Earlier this year, a San Francisco resident built and lived in a small wooden pod in a friend's apartment, paying $400 a month. However, he was soon forced to dismantle his makeshift room, which violated housing codes. Others live in garages or share bedrooms with multiple roommates.
"I think the wealth of many is pushing others out onto the streets," Hanes told HuffPost. "Many people are getting evicted and have to move out of the Bay Area or to a different part of the Bay. Others end up living in a tent under a freeway, or in their cars."
"It's probably the biggest social issue in the region today," she added.
Before You Go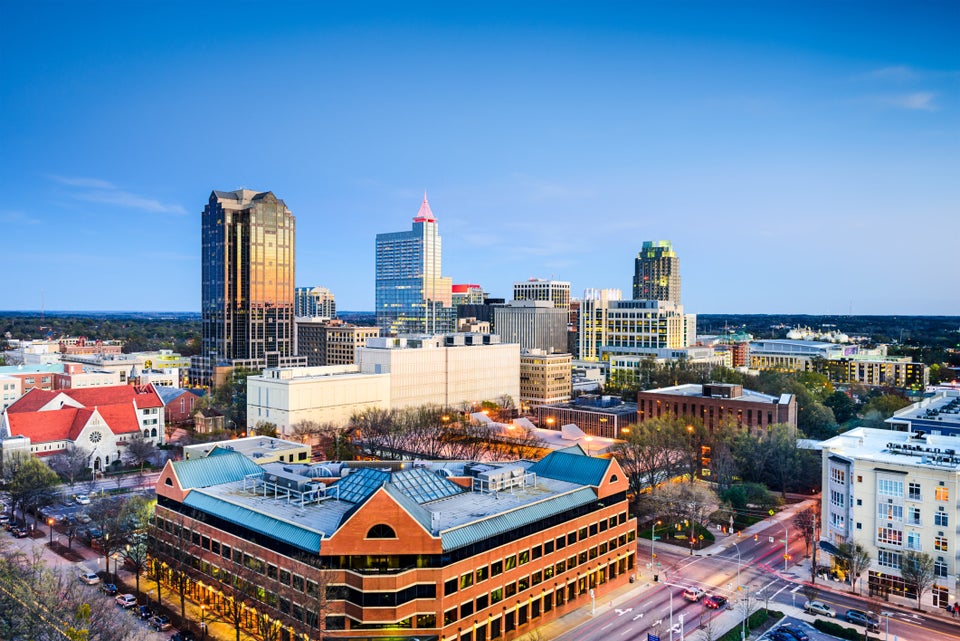 10 Big Cities With Cheap Rent
Popular in the Community