In April 2011, I traveled to Ethiopia on a humanitarian mission with non-profit organization Helping Other People (HOPe). With my husband and a colleague we traveled to the northern Amhara region to assess an HIV/AIDS education and development project that HOPe funded. While there we witnessed crushing poverty in cities and rural villages and encountered hope and strength in the people we worked with.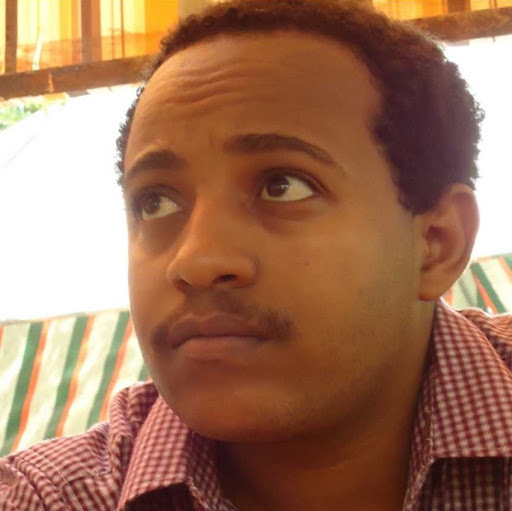 It was in Bahir Dar where I first meet Betre Yacob. He was working as an Information, Education and Communication Coordinator with an international NGO on HIV/AIDs programs, and for the rights of women and children. Betre, a graduate of Bahir Dar University and I connected instantly when he told me he also worked as a journalist and had just started a new blog. His focus was poor people and the government's views on human rights in Ethiopia. We stayed in touch and every few months I'd receive an article and share it with HOPe and other media colleagues. At times the articles would be in English and other times they'd be in Amharic. I'm not sure when it started but sometime in 2012 the links would arrive blocked or the stories blacked out. Then Betre told me he decided to leave the NGO because his articles were drawing unwarranted government attention and he did not want the organization to suffer any negative effects. He had decided to become a journalist full time.
Working as an independent journalist in Ethiopia is a particularly difficult undertaking and Betre is one of hundreds of media workers who has been harassed and threatened to the point that he is now in self-imposed exile outside the country.
In 2012, Betre got assignments with various media outlets and covered local human rights violations and the state of Ethiopian media for the Italian website, AssamanInfo, the Ethiopian magazine, Ebony (both have since closed down) and The Daily Journalist. He also co-authored a book entitled "Nipo nipo tu" a collection of short stories illustrating socio-economic problems in Ethiopia.
"Ethiopia is a dangerous place to be a journalist" reported Betre. To garner support he helped launch and later became president of the Ethiopian Journalists Forum (EJF), an independent journalist association working for freedom of the press with over 30 journalists as members. "However, since its beginning EJF has been seen as an enemy by the Ethiopian government and has faced many accusations, " he stated.
"In 2012 I began to receive warnings from National Intelligence and Security Service agents. My phone and computer were monitored, I was being followed." explains Betre. "On June 15, 2013, I received a phone call from the Criminal Investigation unit and they accused me of being a terrorist and acting against the public good. If I didn't stop they would put me in jail. They threatened my life." Things got worse for the journalist when he became the president of the Ethiopian Journalists Forum (EJF). "Since early 2014 I have been under complete surveillance and constantly monitored and threatened. I have been accused of conspiring with organizations such as the Committee to Protect Journalists and Human Right Watch to elicit violence and commit terrorism in the country," he added.
In April 2014, Betre traveled to Angola to represent the Ethiopian Journalists Forum at a African Union conference on the human rights. While there several colleagues at home reported that the government had begun another crackdown and EJF was a target. "To avoid jail and probable torture I decided to flee to another country," stated Betre. "Unfortunately on the 30th April my house was searched by the police and my documents were taken." To make matters worse, Betre says government individuals are spreading rumors that he and his exiled colleagues are trying to run the association from another country. "That is a serious threat to us and the risk of deportation is very high" he added.
Independent media in Ethiopia
As Betre and other journalists in Ethiopia have repeatedly argued, the government's continued use of the antiquated and vague Anti-Terrorism bill has resulted in the deterioration of a free press. An unofficial draft of the law was obtained and analyzed by Human Rights Watch. Their summary concluded the bill contains numerous provisions that fundamentally contravened human rights guaranteed by Ethiopia's constitution and international law.
Human Rights Watch continues to monitor the situation. HRW stated: "Since Ethiopia's anti-terrorism law was adopted in 2009, the independent media have been decimated by politically motivated prosecutions under the law. The government has systematically thwarted attempts by journalists to establish new publications. Blogs and Internet pages critical of the government are regularly blocked."
The Ethiopian and neighboring governments have recently started working together to combat the spread of suspected terrorism across the region. This arrangement is making exiled Ethiopian journalists nervous about speaking out or writing freely. For Betre, like other exiled journalists, life in very tough. "I left Ethiopia in April 2014 because the threats and pressure became so intense that I had to leave. Now I stay inside a lot, I don't have much contact with my family because I do not want to put them in danger," he says.
Betre has been in touch with the UN High Commission for Refugees (UNHCR) and wants them to look at his case. He still believes that democracy and good governance will only be able to flourish in Ethiopia when media freedom is effectively protected. However his pen is now silenced and he has stopped writing.
Related
Popular in the Community