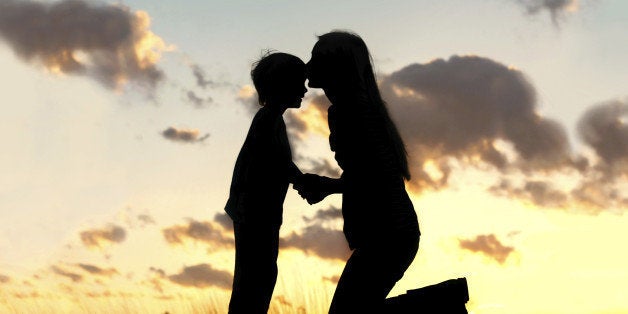 I am officially going into my ninth year of starting a business. I can't believe how time has flown by. Looking back recently at pictures from when I first started my business in my basement with a baby on my nipple, I got teary-eyed. If time goes by this fast, am I able to hold on to the memories as vividly as I'd like? I already find myself struggling sometimes to fill in all the details of where and when something happened, even if I have a photo in front of me to help tell the story. Being a busy work-from-home mom, I'm always multitasking. I'm busy always, which means a lot of things happen on auto-pilot. Sometimes I'll forget what I was doing just 30 seconds ago. Sound familiar?
Am I forgetting to stop and smell the roses? Am I staying in front of my memories long enough to register them more permanently? Here's the truth: I'm not. I'm guilty of dangling the carrot always out of reach -- once the summer is over, once we get to October, once this round of activities is over... there's always a finish line at which point things will slow down, but that finish line is never crossable because before I can get there, I've moved it beyond reach. Why am I in such a rush? What am I chasing, or better yet, what's chasing me?
Sometimes I'll take a moment to sit and watch the people around me. Often I witness others conversing slowly, giving all the attention they have to the person in front of them. There's no phone in hand, no fidgeting, just one person absorbing all of the energy of the person in their presence. And here I am, twitching as I wait for my latte to be ready, answering two emails at the same time, texting my 8-year-old, fixing my lipstick, planning what's for dinner. There has to be a better way.
Life isn't a race. No one dies saying they wished they'd answered one more email. But here's the catch for me: I love to work. I love it so much that I wouldn't know what to do if I didn't. But what I love more than working, what's always able to quiet my busy mind for at least a few moments, is the sight of my kids. When my 8-year-old reads a book to me in bed, I'm mesmerized by the shimmering highlights in her hair, her little bushy eyebrows, her delicate voice. Sometimes these moments catch me so off-guard, they bring me to my knees. I'm surprised all the time now by my son's strength, his intelligent arguments about politics, the size of his hands. What happened? Where is my little boy who used to incessantly ask "Annem nerde?" in Turkish (where is my mom?), even as I sat next to him. My daughter's need to touch me anytime she sits near me is passing as well. I cherish their independence as they make their own way in the world, but I'd be lying if I said I won't miss how much they've needed me.
I've challenged myself to be more aware of how I'm spending my time. To keep my engagement in perspective. To enjoy these milestones with my children, to stand in front of my life long enough to take that forever picture in my heart and mind.