 In the village of Bangadi, in Congo's northeastern Orientale province, you don't have to look hard to see the impact that the vicious rebel group, the Lord's Resistance Army -- the LRA -- has had on the community.
The village, close to the border with Sudan, where the LRA is also active, is surrounded by forest and hard to protect.
People here are farmers, fishermen and hunters, activities that used to take them deep into the bush until the LRA began terrorizing communities here four years ago, killing, destroying, looting, kidnapping, raping and mutilating their victims.
People's daily activities, which bring them vital sources of income and food, have largely come to a halt. More than 12,000 people who used to live in tiny, remote settlements around Bangadi have fled their homes and moved to the village itself, where security is higher but still not guaranteed.
But that's led to more pressure on limited resources such as housing, food and water. Oxfam is building 14 wells in the village in response.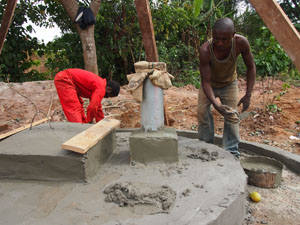 A well Oxfam is constructing.
There are few properly-functioning state services or authorities present here and the area is under-developed. There is no phone service and only the UN and aid agencies have access to the Internet.
I visited an agricultural institute just two kilometers from town. It used to be the most important agricultural teaching center in Haut Uélé district, with more than 100 students. Now, the buildings are completely emptied and deserted. The building was attacked and looted by the LRA four years ago. Students fled. For good.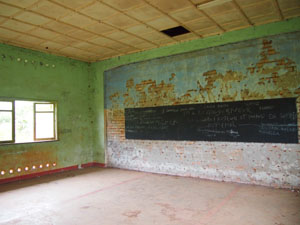 Abandoned agricultural institute
After a brief lull last year, LRA attacks in the area had sharply increased this year. Nicolas Akoyo, president of a local organization told me that in the last week, there had been two or three reported attacks each day. "They are not bandits as the FARDC (Congolese army) claim," he said. "People are always at risk here."
People live in fear and are deeply traumatized. The mere rumor of the presence of LRA fighters sends families fleeing into the bush. People simply don't feel safe.
I met some of those who had been held by the group. A young boy abducted at the age of 12 and made to do farming and domestic chores until he escaped; a woman whose lips and ear were cut off as a warning. In recent months, though, people told me the group were changing tactics.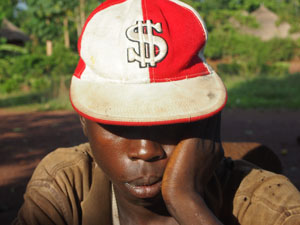 "Anizugo" -- not his real name -- was abducted by the LRA when he was 12 and held for one year and six months.
I met farmers and fishermen who'd been held for a day, their food stolen, but released unharmed after a day.
But while the LRA may have decided no longer to maim and terrorize people as before, the psychological fear they previously instilled remains deep-rooted in the community.
Communities are trying to get on with their daily lives as best they can. A new school has opened for children of displaced families. But classes are often disrupted when there's news that the LRA is nearby or has attacked.
"I can't leave here -- it will become a ghost village with only the old people left behind," Alphonsine Mbikanza told me when I asked whether she ever thought of moving. This tiny-framed lady, better known simply as Mama Lea, is the energetic coordinator of a women's forum, set up with Oxfam's help as part of its protection program in Congo. Along with a local protection committee, the volunteer members identify some of the problems and threats they face, and try to address their concerns with the authorities. They also work to spread information about services and help that's available and inform communities about their rights and responsibilities.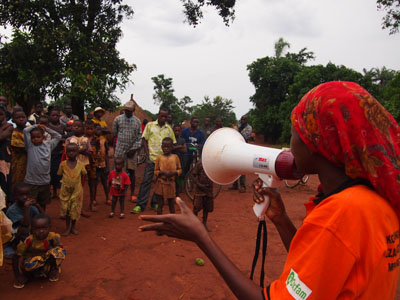 Mama Lea addressing a crowd in Bangadi as part of her work with the Women's Forum.
Even so, two of Mama Lea's children's study in Dungu, around 125 kilometers away via narrow forest tracks, because of security concerns and the fact that schools in Bangadi have been disrupted so much. The family's land, located nine kilometers from the village, has not been farmed since the LRA began its attacks here four years ago.
The group has cast a dark shadow over people's lives. But Mama Lea believes peace is possible. Like everyone here, she wants the LRA removed. She isn't sure how that can be achieved, but worries about a strong military response.
"People are tired of war. If a military option to deal with this problem is adopted, its always civilians, our brothers and fathers, who will die again. We hate that. I want a peaceful way to end this problem."
Calling all HuffPost superfans!
Sign up for membership to become a founding member and help shape HuffPost's next chapter