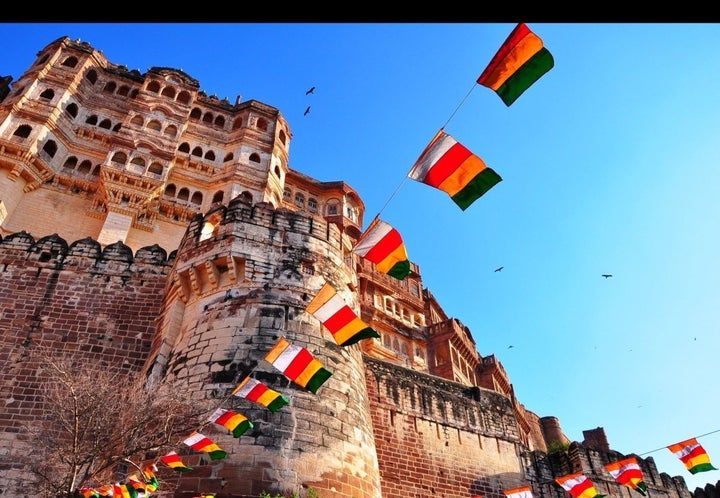 The Mercedes glided out the gates of the palace as faithful retainers looked on fondly. All was right with Maharaja Carolyn. Well briefly -- two hours later she had returned to the real world and was sitting in a pile of dust waiting for a much larger and more humble vehicle.
After a brief tour of Rajasthan and surveying some of its former palaces, I've had a taste of royal life, and I would really like to be a maharaja. Or failing that, then a maharaja's curly-eared horse.

Technically women are maharanis -- not that there have officially been any in India since the '70s -- but I think maharajas had more fun, founding kingdoms, commissioning art and pursuing tigers (though not these days of course).
I arrived at in the northerly desert town of Bikaner ready to see some "holy rats," but the rose pink facade of the WelcomHeritage Lallgarh Palace put me straight into maharaja mode. Built by Maharaja Ganga Singhji to commemorate his father in 1902, it is regarded as one of the best examples of the Indo-Saracenic style in India.
In Bikaner the big attraction is the richly decorated Junagarh Fort, which has lavishly lacquered walls and offers a glimpse of a maharaja's bedroom. A short distance away the old city, founded in 1488, has medieval streets, some lovely havelis (mansions) and Jain temples. Walking past a bull in the street, I was advised to avoid the "man cow" by a chatty young fellow who decided to be my guide for the afternoon and became my new Man Cow friend.
Man Cow accompanied me to the Karni Mata Temple 18 miles away where rats are worshiped as the reincarnation of Hindu sage Karni Mata's family. This rodent haven is both pilgrimage site and tourist attraction, and as the rats are busy snacking, they are not as alarming as you might imagine.
There are also camels aplenty in Rajasthan, and they can be hired in Bikaner (and Jaisalmer) for safaris into the Thar Desert.
About three hours south of Bikaner lies Khimsar village, and on a walk past the shops in this tiny place, a local immediately invited me in for tea -- and to admire his family's buffalo. There I stayed at the award-winning Khimsar Fort, palace of the area's royal family who came here in1523. A car collection features the ultimate maharajamobile, a Rolls-Royce.
During a wildlife safari a few miles away I spotted blackbuck and blue bulls, before riding a camel cart at sunset to the top of sand dunes for tea.
The staff knew I was going to Jaisalmer the next morning and I was offered a ride part of the way. For a few hours I was a maharaja in the turbo lane, though after a morning in the Benz, it was an afternoon on the bus.
In Jaisalmer the town's "living fort," which dates from 1156 and still accommodates around 3,000 people, dominates the skyline. It's an atmospheric place to explore, with winding streets, great views of the Thar Desert, opulent havelis and a wide array of Rajasthani handicrafts to haggle over.
My accommodation was a short walk away at the Mandir Palace, ancestral home of the Jaisalmer Maharawals, who still live here. Mandir means temple in Hindi, and there are 12 within the intricately carved sandstone complex. A museum inside is open to the public.
While there I sampled some classic Rajasthani dishes: gutta (lentil cake) curry in a creamy korma-style sauce, "desert beans," "curd curry" and bajra, a bread made from millet served warm with ghee (clarified butter) and jaggery (unrefined whole cane sugar).
Being interested in all things equestrian, I went to investigate how many stables there were, and found some were still housing the royal Marwari horses which have distinctive inward-turning ears and are prized for their endurance. These friendly creatures lead a thoroughly pampered life as glossy maharaja pets.
Jodhpur's chaotic old city is a good place to shop for spices and flavored teas. Full of Brahmin-blue houses, the best place to admire all this color coordination is from the fort. After climbing up there, the sweet-toothed can justify a treat with confectionery made from kaju (cashew nut) paste, or creamy lassis you eat with a spoon from the Shri Mishrilal Hotel, on the inside perimeter of the teeming Sardar Market with its landmark clock tower.
My stint as a maharaja was all too short, but better to have maharaja-ed and lost, than never to have maharaja-ed at all. But while maharajadom in the past tended to be defined by its exclusivity, my ascension to a taste of royalty can, with a bit of planning, be replicated by almost anyone who can manage to get themselves to Rajasthan.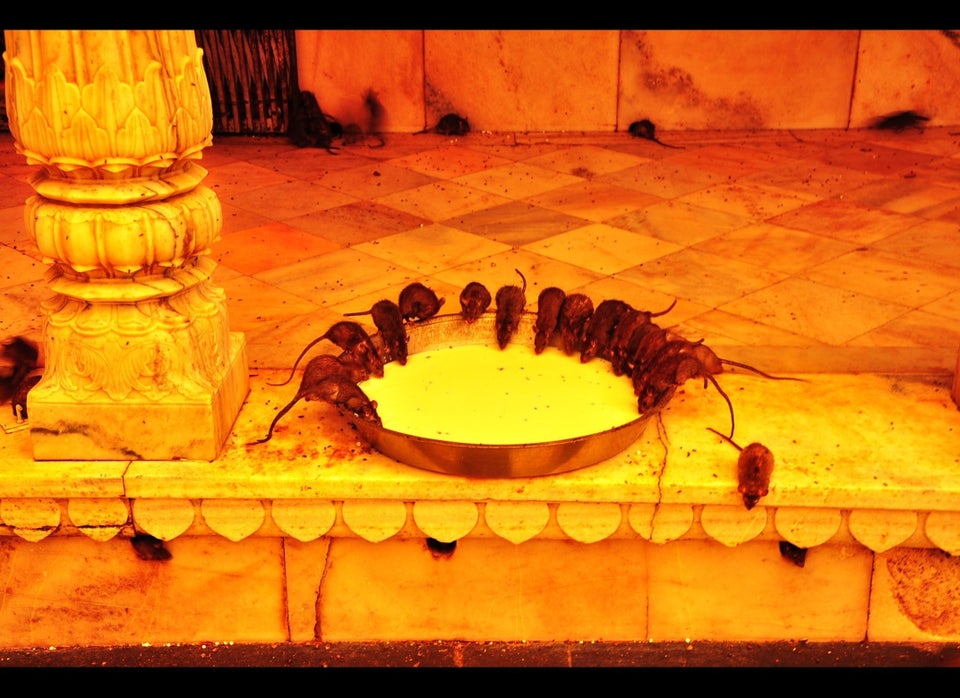 Stately Progression
Popular in the Community