Although it is summer and days are longer, time remains a precious commodity. Even on the laziest afternoons, time seems to run out faster than a cool jug of lemonade at a picnic.
For anyone trying to adopt or enhance a healthy lifestyle, a lack of time can be a major obstacle. It becomes the excuse that holds you back.
Consider this: July 1 is coming up; the midpoint of the year. How are you doing on those New Year's resolutions pinned to diet and exercise?
Maybe what you really need is to be challenged.
Since 2013, Woman's Day has been trying to help improve the health of women at risk of heart disease through its Live Longer & Stronger Challenge. It is a contest, of sorts, but it's also about embracing a way of life that's sure to make you healthier -- and happier. Anyone can take part, and I encourage everyone to try making at least one change. Call it your mid-year resolution.
Heart disease is the No. 1 killer of women, claiming more lives than all forms of cancer combined. But it doesn't have to be that way -- 80 percent of heart disease and stroke events may be prevented by lifestyle changes and exercise. Put another way, you can improve your chances of adding precious years to year life (more time!) by getting serious about improving your health.
Woman's Day has long been committed to helping women extend and improve their lives. Every February, which is American Heart Month, Woman's Day holds its annual Red Dress Awards event with my organization, the American Heart Association, and our Go Red For Women movement. The showcase honors doctors, researchers, survivors and advocates for their contributions in the fight against heart disease in women.
Susan Spencer is editor in chief of Woman's Day, and a wonderful advocate herself in this lifesaving mission. It is my pleasure to turn this spot over to her to continue this important, inspiring conversation.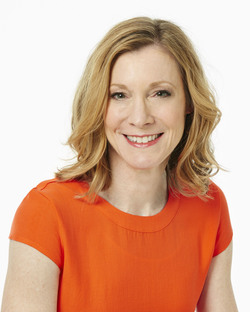 Last month, the Woman's Day health team and our contributing editor, registered dietitian Joy Bauer, gathered in a conference room to tackle one of the toughest -- and most rewarding -- tasks of the year. We were selecting five women from a pool of thousands to participate in WD's 4th Live Longer & Stronger Challenge, an eight-month program that gives women who have or are at risk of heart disease a health makeover. Although the applicants hailed from across the U.S., they had one thing in common: They all wanted to take charge of their health and they simply don't know where to start.
The final group of five work with Joy and her team of nutrition professionals to improve their heart health, lose weight and get fit. We provide them with daily motivation, weekly check-ins and a private Facebook page where they can share victories and vent frustrations. This year, a team of experts from the Mayo Clinic will lend their expertise as well. The program is in-depth, hands-on and very successful; over the last four years, our women have lowered their blood pressure, normalized cholesterol levels, cut medication dosages (or gone off them altogether!) and lost more than 660 pounds collectively.
While guiding women through the challenge, we've had a unique opportunity to see firsthand what it takes to make heart healthy changes that stick. We've learned a lot; primarily, that taking charge of your health isn't easy. In fact, it's really hard. So much gets in the way: work, family schedules, pets, caretaking, husbands (yes, them. We've seen that spouses and partners can make or break even the most dedicated participants).
We've also noted that taking certain steps will maximize success, no matter what your goal. For instance:
Everyone needs a good support system. Having family and friends on board makes the process easier. But our women have also sought out and found support online (in a virtual Facebook community) and at work (one participant cajoled her coworkers into lunchtime walks). Wherever it's found, support and accountability can make the difference between a handful of chips and the entire bag.
A little healthy competition is... healthy. Some of our participants joined the online Fitbit community, competing between themselves and a larger virtual group to see how many steps they could take in a day. Things got so competitive that one participant upped her daily goal to 12,000 steps. For another group, monthly challenges such as trying a new healthy recipe and one new exercise a week were highly effective; the women stayed accountable by sharing their results on Facebook.
Changes have to work in your life. If a new eating and exercise routine didn't fit seamlessly into the participants' normal routine, it likely wouldn't stick. We tell our Live Longer women to take a hard look at their schedules and lifestyle and be realistic about what they can and can't do -- like signing up for a marathon when you work nights. Sometimes it takes a little ingenuity. One of last year's participants worked long hours at an airport, making it hard to schedule in exercise. So she started walking the length of the terminals, fitting in fitness on her breaks.
It's not just about losing weight. Part of the program is teaching participants that what they're doing is more than simply achieving a number on the scale. In fact, we talk a lot about "nonscale victories" -- going off an expensive medication, better playtime with your kids, a sharper mind, a happier relationship, a better sex life (we hear a lot about this topic!). As soon as the Live Longer participants internalize this message, their motivation and determination jump and their chances of success grow exponentially. Our women were excited when they lost 10 pounds, but they broke down and cried when they saw that their lives were truly on a healthier path.
For more information about the Woman's Day Live Longer & Stronger Challenge, go here.