 Twelve-year-old Marius Schneider was only a child when he was diagnosed with Cystic Fibrosis, a life-threatening condition in which sticky mucus builds up in the lungs, gradually decreasing one's ability to breathe.
"We were desperately waiting for an organ, waiting for a call every day," said Lars Schneider, Marius' father.
But as the days stretched on without a lung donor, Marius, who lives in Germany, was in so dire a spot that he survived only with the continual aid of a ventilation machine and a heart-lung machine, the Daily Mail reports. "He was living in a state of almost perpetual anesthesia," said Marius's physician, Professor Dr Axel Haverich.
Left with no other option, the boy's parents decided to each donate one of their lungs to their son. According to The Local, it "was immediately clear" the couple would gladly give up half their lungs.
Fortunately for Marius, both his parents had a compatible blood type, and their lungs were large enough for the transplant to occur. Doctors operated on all three of the family members in April. Marcis has now almost fully recovered.
Living lung transplants are an extremely rare procedure, performed only as a last resort. The German Mission notes this surgery was the first living lung transplant ever performed in Germany.
Related
Before You Go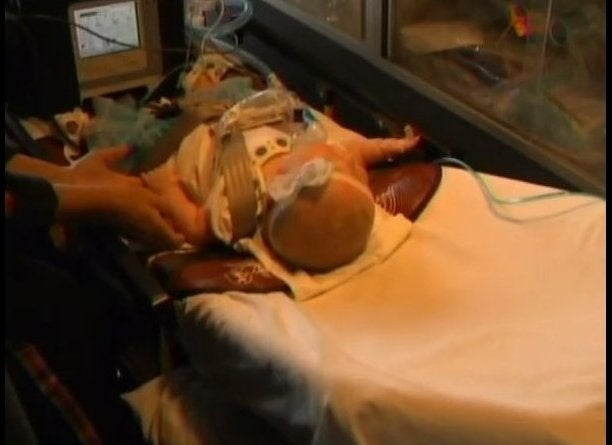 Miracle Babies
Popular in the Community