The team behind the film is currently on a cross-country tour, holding screenings and encouraging involvement.
HuffPost caught up with Temple and Ingrasci at the film's New York screening at NYU's Cantor Film Center.
How did this project start?
As sophomores in college Chris and I were economics majors and had been studying economic development and interned at different places. We were at a bar in Colombia talking about how we can do something with our sophomore summers to get a deeper understanding of extreme poverty and the kinds of issues we had been talking about in the classroom.
This statistic - that 1.1 billion people live under $1 a day is a little bit staggering but hard to actually truly understand. So we came up with this concept to live under a dollar a day for two months in rural Guatemala. We knew that we'd never be able to truly replicate poverty but we did believe that this would be a valuable experience and a great way of sharing the stories of our neighbors as well. [We were] engaging our friends and bringing them along on this journey, cause we were planning on shooting video blogs while we were down there.
We applied for funding to 13 different places and got rejected from all of them. But we truly believed in this idea and finally got some last minute funding. Chris actually had told his parents that we weren't going to go through with it and it wasn't gonna work because we just didn't have the money to fly down there. A lot of people were like, "Oh good. That wasn't a good idea anyways." That was pretty shocking because people had been pretty supportive.
We talked through it and we believed in this concept. We got last-minute funding from Whole Planet Foundation because they believed in the idea as well, and then from the students from Claremont McKenna College. With about $4000 we had enough money for tickets to fly the four of us down to shoot the thing. So we just went and did it.
Why Guatemala?
We had chosen Guatemala because Chris had worked there on his gap year with a micro-finance organization and fell in love with the country. We knew that one out of two people live under $1 a day in Guatemala and we wanted to focus on rural poverty. We spent two months there and shot these video blogs which ended up getting 600,000 views on YouTube and saw that there was some real strength to this concept. It was a great way of taking our peers along on this journey.
We spent the next two years finishing this film. Now our executive producers are Jeff Klein who was the former general manager of the L.A. Times, David Doss the former executive producer of Anderson Cooper 360, and Mike Lang who was the former CEO of Miramax.
Your film is surprisingly enjoyable to watch, given the content.
We were really disappointed in the film media that existed around issues of global poverty in the way that it was so guilt-based and not empowering to watch. Given the way that as a young audience, we choose what we watch -- we watch things on Netflix and the internet. We wanted to hopefully create a film through this experience that would be more relatable and easier for an audience to connect to and see through our eyes what the real reality of extreme poverty was. So we thought it was kind of a new way of film-making and that it might come and connect to a much wider audience and be a new story of global poverty and allow people to get inspired and interested in the subject.
What's next?
We just submitted to Sundance and South by Southwest. Being pretty young, we have this unique window where we can create relatable media and content that allows our peers to engage with these really difficult issues like global poverty. Our value is telling that story. We want to continue doing that.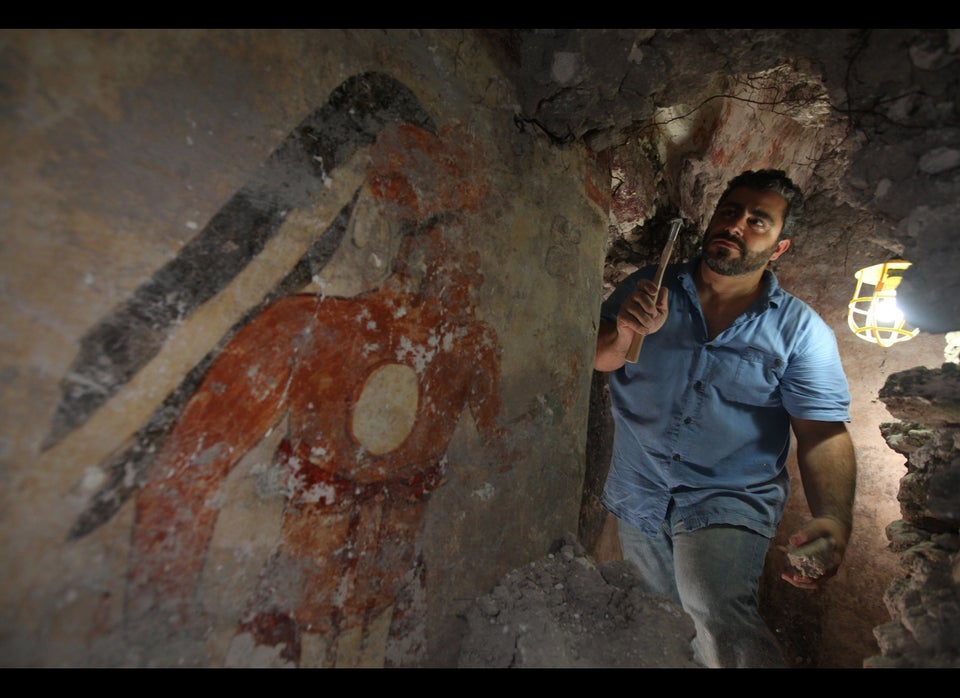 Maya Ruins
Popular in the Community