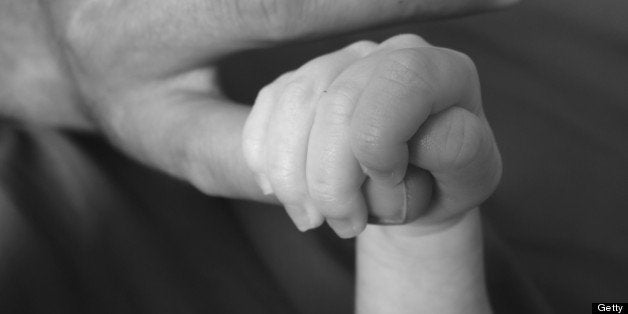 I was having coffee the other day with a writer I'd recently met a conference. We were having a great conversation, as often happens when two people who share so many interests and beliefs get to really know one another for the first time. I was feeling particularly bouncy that day, and I found I was talking quickly, trying to keep up with the new ideas that came as fast as she or I finished the last one. In the middle of one particularly rapid back-and-forth, she stopped me and asked, "Are you ADHD?"
"ADHD. You're zipping from one idea to the next. I can keep up, but you move really fast. I was wondering if you have ADHD. I have ADHD."
I am 50 years old, and this was the first time anyone had ever suggested I had something. I knew her question was more commiserative than diagnostic, but I found it disorienting. For a moment I began picturing myself not just as Bill, but as Bill plus this thing that, by no will of my own, controls my behavior. By this understanding, no matter how we parse it, to have this thing means I am little less free.
Which is why I have never said my son Sawyer is autistic. I sometimes find myself needing to quickly explain to someone why we homeschool him or the particular nature of his challenges, and I'll say he was "diagnosed on the autism spectrum," but even this feels dishonest. It places him in a special category that I don't believe exists, a category that doesn't serve him or me or the person asking about him. If a special category exists for Sawyer, then such categories conceivably exist for us all.
Last year a young man approached me after I'd delivered a keynote speech that included a brief story about Sawyer. He wanted to ask me about writer's block and his concerns over rejection. As we talked about the nature of thought, and how difficult it is to write while worrying what other people think of us, he mentioned that he had once been diagnosed with Asperger's syndrome.
"Yes. But I don't deal with that any more." He waved his hand as if dismissing it: I'm done with that."
This seems exactly right to me. I know labels and diagnoses are supposed to be useful. Someone is doing something we don't understand; sometimes that someone is us. We give that someone a label and now we can say they are doing this thing because of what of they have. Yet I decline any explanation for what I do other than the exercise of my own free will. That I am not always in command of those choices, that I am not even always aware that I have made a choice is irrelevant. What looks like dysfunction is only practice, another person learning how to live their life on purpose.