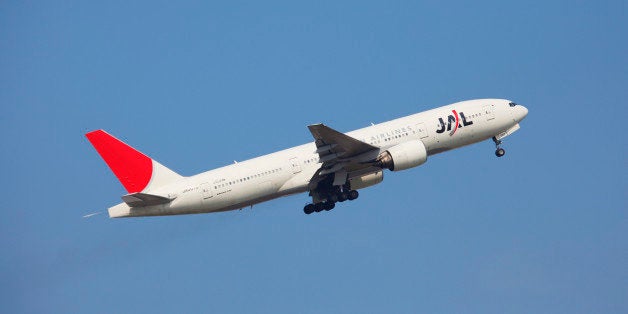 I pull my battle tested lightweight titanium wheelchair out of my van. It hits the ground at the Philadelphia International Airport with an indestructible thud.
I leverage myself against the door handle and flop into the cushioned seat.
I put one bag on my lap, another around my neck with my keys in my mouth, as I click the lock button with a flex of the jaw.
I move to a spot where the shuttle driver can see me.
Navigating an airport is tough.
Just the thought of having to do it confined to a wheelchair can be suffocating. I can't even reach the top shelf at the grocery store when sitting in my chair, much less negotiate the airport and get to my gate on time.
But knowing there are things I CAN do creates a sense of freedom that makes every moment richer.
Don't Submit to a Shrinking World
When I'm sitting in a wheelchair, my world shrinks. A curb becomes an impass. A crack in the pavement becomes an obstacle that can cause bodily harm.
No doubt, we all experience times in our lives where there's more difficulty, more doubt, more resistance to daily actions--where people, places, and situations force us to confront our inhibitions.
When I hit that zone, I know every detail of my life doesn't have to shrink. I can focus on what I can do.
I'm proud of the fact that I work full-time-plus.
If you get on a bike, I'll kick your ass.
I don't want people to feel sorry for me just because I'm in a wheelchair.
Assert Your Will at Every Opportunity
I finally wave the driver down and notice that he's new.
The look on his face says he's trying to figure out how he's going to carry me up the stairs of his bus.

When I stand up I can almost hear him yell:
"It's a miracle!"
Still, the man offers help, and I refuse.
I stand, grip the railing, pull myself up the three steps, and drop into the nearest seat with a grunt.
New guy lifts my wheelchair into the shuttle and locks the brakes.
Avoid Living in Moderation
Yes, I'm grateful to the generous and helpful people in the world.
I'm grateful to people who are willing to go outside their comfort zone and help a complete stranger in a wheelchair. In these moments I witness total compassion.
But, the look of compassion from the kindly stranger, the offered hand, the supporting lift, creates fewer opportunities for me to face challenges on my own.
When I walk up a few steps, unassisted, lift my wheelchair into my van, or push myself up a short hill, it may make you uncomfortable but I'm getting it done.
Any of these things alone may seem insignificant, but when you put them all together they add up to my sense of independence. And if I accept help for something I can do on my own, it feels like I am giving up a little of that independence.
Just Like Everyone Else
After the short ride to the terminal, I watch a sea of people at the ticket counter. I hear someone "moo" from the herd.
I fear the worst. I'll never make my flight.
Now, as I approach the security checkpoint, the lines are spilling out beyond the pillars and I can see people elbowing for position. I have about 5 minutes to spare.
I get the standard pat down.
This is my favorite line: "I am going to slide my hand up your inner thigh until I meet resistance."
Sure, do your thing, dude.
When I'm in a wheelchair, I'm supposed to be different than everyone else.
It's the simple fact that I AM part of the herd--rookie travelers, overworked TSA employees, crying babies, and weary couples--that challenges me to deal with everyday obstacles.
The obstacles may seem larger, but they're not. They're just different. If I focus too much on those limitations, I resign to a smaller life.
Sometimes it's NOT the journey that's important.
Knowing that I can get there on my own terms, in my own time, gives me permission to live independently enough to fully experience the greatest potential in my life.
After I escape the grasp of the man with rubber gloves, I sprint down the slopes of terminal E. With forearms burning and sweat starting to bead, I arrive at my gate, where the attendants wait with a generous smile.