In our hearts, we all wish for a life filled with meaning and purpose, but how many of us are meeting this goal? Life seems to continually throw obstacles at us, doesn't it? We become so busy fighting daily battles that we often give up on our life goals, little by little. A new book serves as an important reminder that anyone can overcome their challenges -- and still find their way back to living with passion and purpose.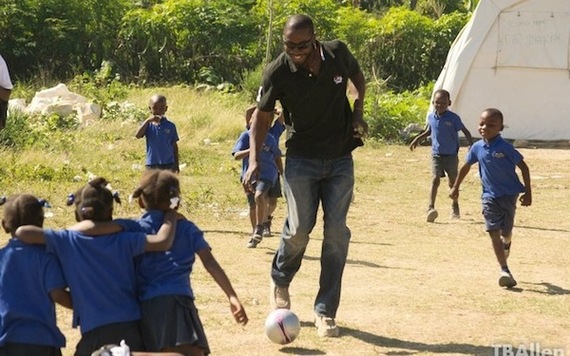 Schadrac St. Louis playing soccer with some of the students at the
HEART in Haiti School. Photo courtesy of T.B. Allen.
My friend Maria Blon, an international speaker and author, has traveled extensively to find stories of inspiration which she has gathered most effectively into Living Passionately: 21 People Who Found Their Purpose -- And How You Can Too (Amazon).
The 21 stories in this uplifting book are from vastly different people, ranging in age from 7 to 77, from different backgrounds and nationalities, with a wide range of personality, skills and challenges. They each tell their own story of personal hardship and triumph and the different voices shine out in this book, making it a unique reading experience.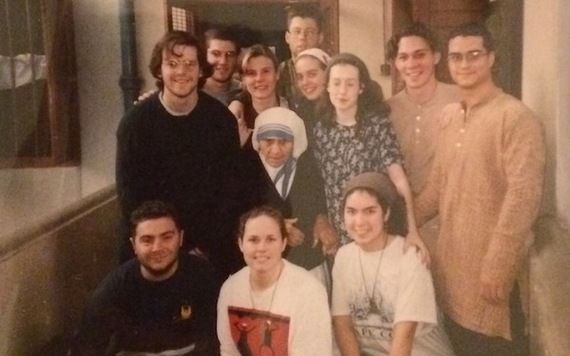 Alison Orlando volunteered at Mother Teresa's home for the destitute
and dying in India. Mother Teresa is behind Alison in this picture.
Photo: Alison Orlando.
Each author's story is followed by a reflection from Maria, along with reflection questions that make it easy for the reader to apply the lessons from each author's story to their life. Each story is unique, but they encompass a wealth of shared human experience, and you will likely find yourself strongly relating to more than a few tales.
Some of the authors fought their way out of poverty through hard work and perseverance, and are now using their hard-won success to extend a helping hand to others. There are stories from Haiti, from survivors of the 2010 earthquake who tell tales of despair turned to hope, and stories from the United States of people who found joy and inspiration in working with their neighbors in Haiti to rebuild a community.
Reading this book, you will hear from people who suffered from severe emotional and physical traumas in their life, had to battle addiction, homelessness, mental illness and tragic loss. In desperate need of healing, a few found amazing ways to heal themselves and in doing so, discovered that they had a great deal to offer others who needed the same kind of healing.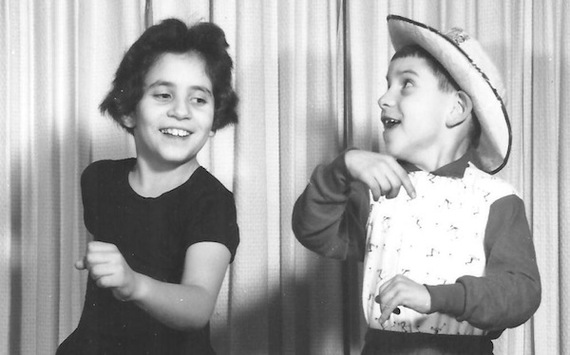 Deborah Cohen enjoying fun with her brother, remembering good times as a way to
forgive regrets of mistakes from the past. Photo courtesy of Maria Blon.
These writers tell of feeling lost and unhappy, of seeking and not finding the answers they sought, of searching for their unique place in the world. You will feel a kinship with them, for we all share these feelings at times in our lives. These 21 authors, however, all found ways to overcome their hard times, and went on to find meaning and passion in their lives. It is truly an inspirational read.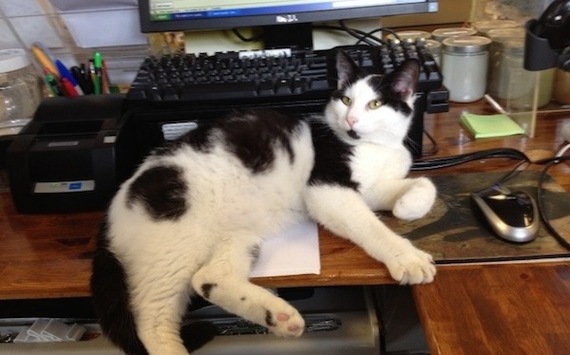 Rae Keane's dream job came true, with a cat on the counter,
at Zeetlegoos Pet and People Store. Photo courtesy of Maria Blon.
An audiobook is also available. The stories have been recorded by the authors with their own individual flair, bringing each story to life as you listen while driving your car or relaxing at home.
Living Passionately guides you to do what makes your heart sing every single day, while making the world a better place for everyone. Maria Blon, thought leader and global citizen, deserves recognition for bring these 21 amazing stories to light. But the stories themselves -- each full of hope an inspiration -- reflect lives and life-responses that are truly remarkable.