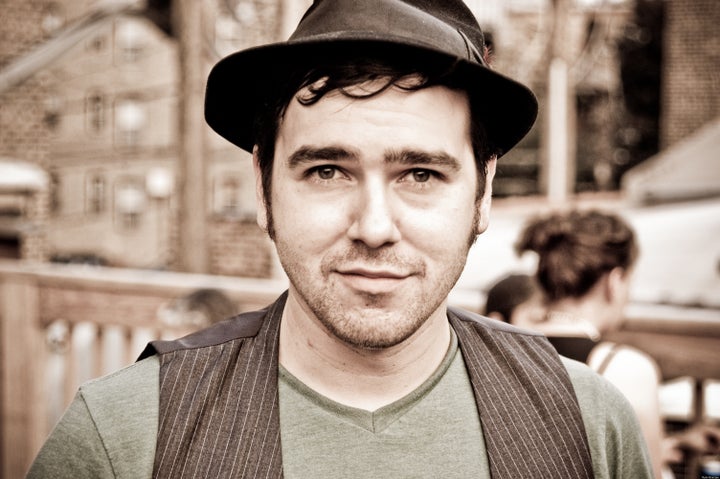 For many, donating money to charity is simply not possible. With unemployment rates just below 10 percent, and salaries being slashed in nearly every field, it's a hard time to be a philanthropist. But this Spring, Chicagoan Carlo Garcia came up with what many would consider an impossible mission: he would donate money to a different charity every day for one year--on limited resources.
Garcia, 28, decided to document his journey in a blog, titled "Living Philanthropic." Each day, he fills readers in on his charity of choice, the work they do and the work he is doing personally. What inspired him to begin the blog was not a New Year's resolution, but a first-hand account of how difficult it is for charities to raise money.
"For the past 5 years, I have volunteered at Mary-Archie Theatre Co., a non-profit theatre in Chicago," Garcia told HuffPost Chicago. "I know hard it is for charities to raise the needed funds for their programs, seeing first hand from my volunteer work. Back in April, this question popped in my head: How hard would it be to give to charity everyday? The biggest obstacle for most people is money, so I thought: It doesn't matter how much you give as long as you give on a consistent basis. So, I decided to challenge myself to see if I could actually complete this mission."
Garcia, who grew up on the South Side of Chicago, said that his mother proved to him at a young age "that we are capable of doing great things with very little," and that is what gave him the confidence he needed to embark on his mission.
"With the financial landscape the way it is, with federal money becoming less and less available, many of these smaller charitable organizations are relying more and more on the private donation," Garcia said. "That means we as individuals have the power to team up and make a difference. A woman named Jodi sent me this quote from Desmond Tutu, 'Do your little bit of good where you are; it's those little bits of good put together that overwhelm the world.' It speaks to my mission so well, it has become a mantra for me."
Garcia's "little bit of good" has definitely paid off. Through his blog, he not only discovered new charities, but also a new group of people eager to help through both volunteer work and charity donations. His readers also gave money to Garcia himself--so he can fly to Chiapas, Mexico to build a school with Foundation Escalera.
"The feedback has been amazing," Garcia said. ". . .Many people have found what I am doing to be inspiring, but honestly what is most inspiring to me is the donations made to these charities by people I do not know. [Living Philanthropic] has inspired donations made by people all across the US, Canada, UK, Australia and more, it is these donations that have validated my mission and kept me dedicated to completing this journey. I have donated over $2,700 of my own money and the blog has inspired other people to donate over $3,500 dollars!"
What started as a list of 30 charities has grown, mostly due to suggestions from readers. Garcia said education, cancer research, mental health issues and combating domestic violence, homelessness and hunger are the issues near and dear to his heart.
When asked if the economy has hindered his mission, Garcia said he has been "blessed with a great job" as the Lead Client Services rep for Ticketweb.com, an online ticketing company.
"I have all the normal challenges as everyone else, I have to pay rent, bills, student loans," Garcia said. ". . .I did have to budget my expenses carefully and cut out certain unnecessary expenses to free up more money to donate. Finding $5 a day to donate was not too hard, when you realize there are certain things you can live without. . .paying for a morning cup of coffee and not spending money on new clothes."
Garcia said he hopes his mission will inspire others to do the same, and that he plans on making regular donations long after the year ends (he has been at it for 238 days...as he started in April of 2010.)

"A couple weeks ago, I felt like I definitely discovered a purpose in my life," Garcia said. "I have always dreamed of philanthropic endeavors, I wanted to one day set up a theatre scholarship fund at my high school and college for low-income students. This journey has proved to me that I am capable of creating positive change. No matter where my life takes me, I am dedicated to keeping a foot in the non-profit world and will continue to give back in whatever capacity I can."
Read more about Carlo Garcia and his philanthropic endeavors here.


Related
Popular in the Community