A life examined is thoughtful, decisive and in constant pursuit of dynamic change. For the serious entrepreneur, it isn't enough to just "live" from one stagnated moment to the next. Their lives are constantly in flux -- moving with meaningful fluidity. They walk bravely into the blindness of nothing and realize they have everything to gain in the end.
Such is the case of seasoned soap veteran Jacqueline M. Wood, who recently took a leap of faith. After receiving critical acclaim for her portrayal of strong-willed vixen Steffy on The Bold and The Beautiful and two Daytime Emmy Nominations in 2012 and 2013, Wood gave up what seemed to be a career on fire to host E! Television's new series, Party On. Read on and discover one woman's secret to success while living without regrets.
Nova Lorraine: Tell us more about your international background.
Jacqueline Wood: I was born in Windsor, Ontario, Canada which is right beside Detroit. As a child, I traveled around Canada a lot. I am Scottish from my mother's side and French, Brazilian, and Native American from my father's side. My mom is originally from Scotland and she loves traveling, it's a big part of her life. I'm definitely my mother's daughter: I decided to spread my wings and make travel a part of my life, too!
Nova Lorraine: What has been your most challenging experience trying to break into the industry?
Jacqueline Wood: Coming from a different country is difficult. So is having a lot of doors shut on you. I'm a fighter, so when someone says "no" to me, I try to figure out what I need to adjust to hear the yes. Everyone gets type-casted and dealing with that is tough. I try to just keep on moving while remembering that everything happens for a reason. I was lucky to book a show pretty quickly after getting to L.A., but I struggled getting started in Vancouver. If I had gotten those earlier roles in Vancouver, I wouldn't have gone to L.A. to get the show that launched my career.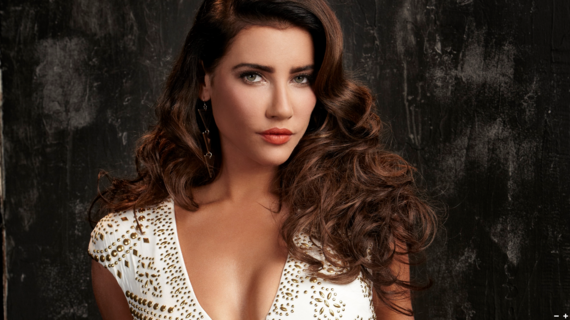 Nova Lorraine: How did you make the leap from The Bold and the Beautiful?
Jacqueline Wood: I was working on some other projects while with The Bold and the Beautiful. I then decided to leave the show and take a leap of faith and see what happened. Sometimes you don't want to look back and say: "What if?" even though it felt good to have a safety net. I needed to take this leap. I wanted to travel for a month, but still get work and go on auditions. I got a call from my agent telling me the Wild On team from E! wanted to meet with me about a new show they were developing. After some great meetings, I got the call that I booked the show.
Nova Lorraine: What are some of your long-term goals?
Jacqueline Wood: Number one is to be happy. As I get older, the things that I want are starting to make more sense. Being able to travel makes me happy and I am a person that lives in the moment. I also want to live a good life. Traveling makes everyday issues seem so much smaller and really changes my perspective on things.
Nova Lorraine: Do you have any words of wisdom for aspiring actors and entrepreneurs?
Jacqueline Wood: Keep on trying! If you really feel it, you have to keep learning and have thick skin. Don't be afraid to be awesome. Sometimes being weird and different is good. When you think you're working hard, there is always someone else working harder, so always be yourself and know your stuff.
Read more at: www.rainemagazine.com -- Volume 18.
All photos courtesy of EFG
Popular in the Community