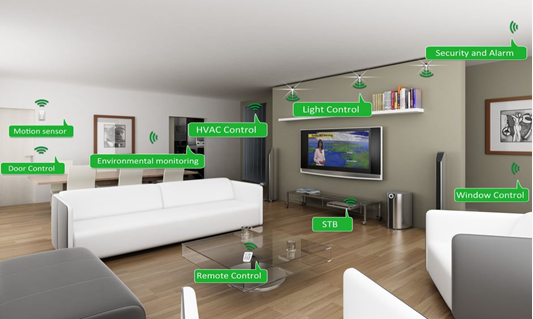 Most people don't like unnecessary 'hard work'. Who will prefer to work when there are a plethora of smart machines that could work in our stead or simplify work? Actually, technology has permeated every section of our daily lives both at home and at work. Sometimes, even during leisure!
Not only are phones and computers simplifying people's life. Things as little as an electric kettle may help simplify your busy work schedule at the office. And a simple technologically-advanced wristwatch may enhance your work. Living this way is called the automated lifestyle.
Not very many people already live this way and some people are still ignorant of all the smart techs stuff that can further simplify their responsibilities, others argue about its long term benefits
Since it has been agreed that most people don't prefer to work too hard then it's expedient to analyze smart machines that could take responsibility for our work. Especially those jobs we despise so much. They are as follows:
Good times are here for those who love dogs but then have to travel a lot due to the nature of work. What's required is just to know the kind of automatic dog feeders that would be suitable according to the size of your pet and the dietary needs.
As playful as a dog can be, they can also be less co-dependent. Making use of automatic dog feeders allows your dog the kind of independence it wants while giving you more time to concentrate on what really matters to you.
For special dogs who're on dietary plans, you can fix their food according to plan. Automatic dog feeders are safe to use, it poses no danger to dogs in your absence..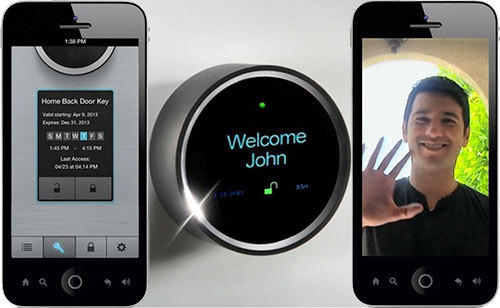 This venture is being funded by the Indiegogo project. It has been successful so far with users worldwide attesting to the product's efficiency. The aim of the project is to make your home security smarter.
Whenever there's a visitor or an intruder tries to access your door, Goji smart locks will send you the full picture of such person. The lock sends message alerts to your configured mobile device.
Goji keeps records of your family movements. It records how you come in and go out. Installing Goji smart lock on you doors will keep you in the loop on everything including when your kids want to sneak out to late-night parties!
Without your knowledge, outgoings and incomings would be impossible. Hence, you can sleep at night knowing your house and kids are fully secured. Isn't that what everybody wants?
Good news is; the locks are even compatible with both metal and wooden doors.
The Roomba is a kind of iRobot vacuum cleaner which can be programmed. You can simply preset it while the mechanical process takes care of the rest.
Most people are already quite au fait with the services of a Roomba. (Especially if you watched the award-winning AMC TV series, Breaking Bad. The supporting actor, Aaron Paul, had a Roomba cleaning his living room floor after partying tiringly with his junkie friends).
The same company producing iRobot, also has some other highly automated products such as the Scooba 450. This is like a floor scrubbing equivalent which even takes chores to a different level. It was designed in a way that's not technical, with simplicity.

4. Wi-Fi enabled baby monitor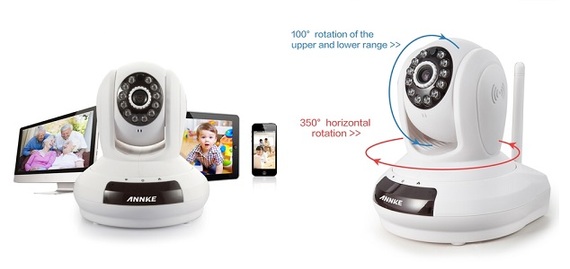 This new smart baby monitor is what most parents have been praying for. The device uses wi-fi connection and has high quality video resolution and it also enables night vision mode. It sends you an alert immediately your baby wakes up, when crying or restless for attention.
This monitor watches and pays attention to your baby more than any human can do. It keeps you connected to your baby from morning till night. The monitor allows you the comfort of talking or singing lullaby to your baby directly from wherever you are even when you are not around.

5. Auto-closing toilet seats
For those who perpetually forget to close the toilet seat, to the husbands who have taken a nagging one too many times because of this one permanent undoing, this is a new and interesting sight.
Think of a toilet seat closing by itself each time you use it. Imagine all the arguments and fights this could save you from having with your spouse.
For the pet lovers, this sort of automated device can save you some vet's fees because your pet won't accidentally drink from the toilet. It's easy to install and doesn't require technical know-how. Plus, the device is not even visible when fitted.
Do you want to live the automated lifestyle? If you do, you can start by trying out some of suggestions made above. This list is not all-encompassing or final. Further suggestions are highly welcomed.