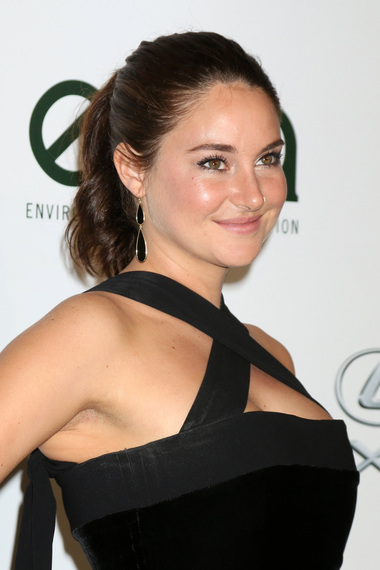 Last Saturday night my good friend Laura Turner Seydel, a woman who I greatly admire for her work in the environment, invited me to attend the Environmental Media Awards. This is an annual event that Greenopia has sponsored in the past and honors members of the entertainment industry who are working to make environmentalism the new norm. But instead of saying no, I listened to my intuition that kept telling me I needed to be there and headed down to LA.
The Environmental Media Awards have been around since 1991 and is one of two of the largest events of the Environmental Media Association, founded in 1989 by Lyn and Norman Lear and Cindy and Alan Horn with a mission to use the power of the entertainment community to influence environmental awareness. It is Debbie Levin; it's current president and another good friend of mine who has grown both the association and the annual awards dinner into the influencer in the green movement it is today. They've spearheaded ideas such as a "green carpet" and taking hybrid vehicles instead of limos to industry events.
Awards were given out in categories that include Documentary Film, Children's Television, Reality, Feature Film, TV Comedy and TV Drama with special honors to Jaden Smith for Male EMA Futures Award, Moby for EMA Mission in Music Award, and Robyn O'Brien for EMA Green Parent Award. With each acceptance, I was reminded of exactly how far we have come as an industry and yet how far we have to go as a country to ensure environmental justice for all. But there were two speeches that stayed with me and made me understand why I was there.
The first was the impassioned speech given by Shailene Woodley when she accepted the Female EMA Futures Award. This beautiful, poised young woman captivated the audience as she told us how she had just returned from Standing Rock, South Dakota where she joined in peaceful protest with Native Americans against the Dakota Access Pipeline. The pipeline, something that has been lost to a footnote in our daily news cycle, if not stopped will transport light, sweet crude oil from the North Dakota Bakken region through South Dakota and Iowa into Illinois and in the process further damage the environment and our future.
As Shailene shared how one minute she was peacefully capturing the event on Facebook Live and the next was hauled off to jail, I was filled with hope as I am often these days listening to Millennials. Her voice is another of this generation who share the same passion I have always had to ensure the future of the planet for the generations to come. More importantly, she was doing something about it.

The second speech that profoundly resonated with me, was when John Streur, the President and CEO of Calvert Investments, and Vicki Benjamin, Executive Vice President and Chief Financial Officer, took the stage to talk about the UN PRI and Calvert's mission to be the global leader in responsible investing, with the idea of balancing shareholder's needs with that of society and the environment. As he stated, it's not enough to avoid those companies creating problems but to seek and invest in those leading us forward, socially and environmentally. That's what I call living with a green heart and greening your financial portfolio at the same time.
As I sat in the Warner Brothers Studio in Burbank awash in what felt like a green glow of unity, I realized we are at a turning point as the entertainment industry, the financial industry, and Millennials join together to usher in a new era of environmentalism where living with a green heart is the new norm.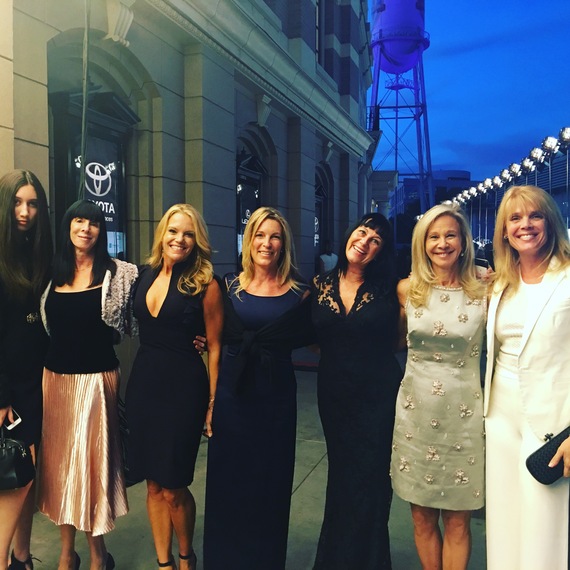 Calling all HuffPost superfans!
Sign up for membership to become a founding member and help shape HuffPost's next chapter