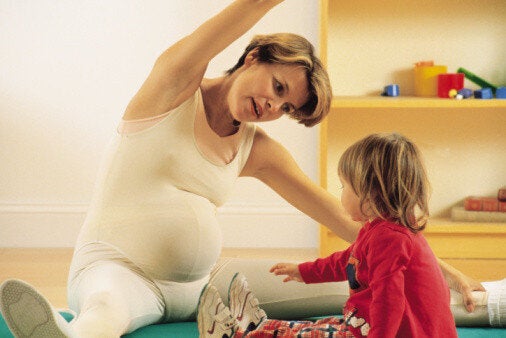 Two weeks ago, we had the pleasure of experiencing first hand each other's nonprofit organizations. As the L.A.-based The Miracle Project expanded to New York and the N.Y.-based Music for Autism expanded to L.A., we were immediately struck by the shared motivations and core values of our programs.
Music for Autism aims to improve quality of life for those with autism and their families by organizing fully subsidized, interactive concerts with extraordinary professional musicians. As long as no one or no instrument gets hurt, all reactions to the live music are welcome by concert participants with autism who are guided by exceptional volunteers to conduct the musicians and play along with percussion instruments to the live music they experience. Similarly creating a world that does not judge, The Miracle Project is an acting, music and art program for children with special needs that taps into the sometimes hidden talents and potential of those in this community and culminates in live performances of original works by its participants, their typically developing siblings and committed volunteers. Shy children come out of their shells; overzealous children become part of a group. Through shared experiences a dynamic, creative community is built.
Both programs use the arts as a vehicle to allow those with special needs to express themselves freely -- in an environment where no one will be embarrassed by unpredictable behaviors and responses to external stimuli that make life in public spaces so challenging for families with a special needs child. As the mother of six-year-old Connor, Kathleen Kitts, put it, following Music for Autism's West Coast debut performance in collaboration with The Help Group, "I was astounded and thrilled at how the children were moved by the music and how I was moved by the spirit of acceptance. As a parent of a child with autism, I am used to being on guard for behaviors which require me to remove Connor from situations. At the Music for Autism concert, I didn't have to do this... Connor was allowed, encouraged even to express himself, and I was able to relax at a public event for the first time in five years." Through The Miracle Project and Music for Autism, we aim to create a capsule of love that we wish all of society would emulate for all those marginalized like the populations we serve.
It is Mother Theresa's comment on doing good in the world that has provided us with extraordinary motivation and the message to convey to the exceptional volunteers that make our programs so unique, "It is not possible to do great things in the world, only small things with great love."
So, we thought it appropriate, on Valentine's Day this year, to share the spirit of joy and acceptance that serves as the core values of our work in an effort to encourage all members of society to create such environments on this day and always, particularly when it comes to encounters with individuals who may have different needs and abilities.
Together, we can all create a more loving, accepting society. We can all share these values and create miracles.
Robert Accordino, who will be a physician and pediatrician-in-training once he graduates from medical school in three months, is the US Founder & Executive Director of Music for Autism.
Elaine Hall ("Coach E"), author of the recent Now I See the Moon: A Mother, A Son, A Miracle, is the founder of The Miracle Project. profiled in the Emmy Award HBO Documentary, AUTISM: the Musical. She also directs an enrichment program at Vista Del Mar in Los Angeles. The two sit on the Advisory Boards of each other's nonprofit organizations and look forward to continued collaborations between their organizations in 2011.

Related
Popular in the Community