This could have been number 13 on my list of "12 Things I Learned from Cancer," but I didn't realize it until after reflecting on the experience. We can make a difference. Of course I knew this in theory, but after being on the receiving end of a whole lot of help for the past year, I can tell you for sure that all those things people tend to say are "nothing at all" come together to have a big impact. When I first got sick, people told me they felt "helpless" or that they imagined I felt "alone." As it turned out, neither of these was true. In fact, they canceled each other out!
We often think that when someone is ill or mourning or suffering in some way that whatever the person is going through must be so hard that we can't possibly help. We may do something, volunteer locally or send a check to an organization, and not think much about it. Sometimes we even talk ourselves into thinking our small contribution won't matter. But it does. We need each other. We depend on "us." And when we are there for someone that's going through a hard time, friend or stranger -- whether calling to ask how it's going; dropping by with a meal, beautiful plant or smile; remembering the anniversary of a loss or celebrating each little victory -- we can have far more impact than we realize.
The question is, what can I do? When it comes to volunteering at a local organization or donating blood, there are lots of resources to connect us. But other situations are trickier and it's easy to get caught up trying to think of the "right" thing to do. What I learned from my incredibly kind and creative friends and family is that just doing what you can do is best. No single person can do everything for one person, but when we each pitch in, it tends to work out that the right note or comment or offer comes at the right time. For the one on the receiving end, the many loving, thoughtful, or clever things friends and family do are each unique and come together in a patchwork of caring and support.
Being there for someone doesn't have to be dramatic. Checking in to see how things are going, in particular when a situation lasts for a long time, can be really valuable. In my experience, it meant the world to me that a core group called, emailed, or visited to check on me regularly. Like most of us, I am not very good at asking for help, but these wise souls managed to figure out if I needed a ride, groceries, a good listener or a fun distraction. If you are in the position of checking in regularly, listening makes a big difference. And then there are the fun and innovative ideas that my friends and family came up with -- which I never would have thought of on my own! -- that also made a huge difference. The list below is inspired by their warmth and creativity and I hope it helps you help someone in need.
If we think about it, there is a seemingly endless amount of sorrow in the world, but on the other hand, there's all of us! We can make a difference. No matter the situation, or the result, we get through together. When someone is suffering, reach out in the way that you can -- whether volunteering at a local food bank, helping a friend in need, or bringing some fun or laughter into the darkness. These things not only matter -- they carry us through.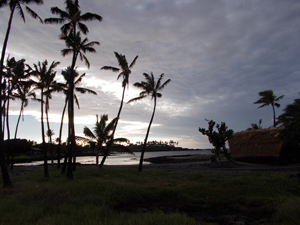 There are a few lists out there to help you help a friend in need. Mine is a bit generic because there are lots of reasons we might need support and there are lots of ways to lend a hand! If you want ideas more specific to cancer, this list this list is a good resource.
1. Be there. Listen. Call, check in, reach out in the way that works for you and your friend.
2. Find out what food your friend can eat and send a care package or bring over a meal. Receiving a package is fun. And if you live nearby, planning a visit is a nice way to connect if someone can't get out, whether due to physical or emotional limitations.
3. Use your talents. Make a fun gift to put a smile on your friend's face, keep her warm, or entertain her. Blankets, socks, art, stories, jokes, music and more can fit the bill.
4. See if there is a way to help your friend at home or work, whether cleaning, sorting out emails, taking care of kids or pets, supporting an important project, or something else.
5. Offer to run errands. If it seems appropriate, ask if there are over-the-counter items or kitchen aids that might be useful and bring or send these over as a helpful surprise.
6. Give a ride to the doctor, a family gathering, or somewhere else your friend needs -- or wants -- to go, but can't get to on his own. Even if a primary caretaker does the necessary driving, an outing to a museum, movie, or nature walk can be a valuable reprieve.
7. Share a tradition or token. (A friend's children gave me a stuffed sheep that relieved all the stomach aches in their family -- it worked it's magic on me, too! Other gifts of deity figures and stones for my meditation table helped me feel protected and connected.)
8. Everyone is different. Be yourself. Do what comes naturally to you and is meaningful for your friend. If you have an idea, wild or simple, but aren't sure if it will help, ask!
If you read "12 Things... " and want to know more about the poll results, tune in next time.
Related