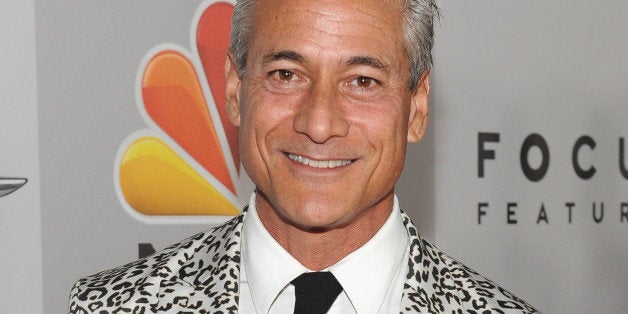 In 1988, six months prior to the Olympic Games, at a time when I thought my HIV diagnosis was a death sentence, my thoughts were to lock myself away in my house and wait to die. The choice to train for the Olympics was a decision I didn't come to lightly. Thank God I listened, took my AZT, and continued to train. My decision paid off: I won two Olympic gold medals, reclaiming my championships from the previous Olympic Games, with no boycotted countries. But at 28 I honestly didn't expect to see my 30th birthday.
Now, at 54, I am still here! I didn't allow my HIV take over as an obsession; it's a mere part of me that I've lived with. I did sell my life-insurance policies and ran through my savings, though, and in my 40s I realized, "Heck, I need to get a job!" I had to reinvent myself, so I went back to a sport I loved: diving. I coached developmental-team 8- to 14-year-olds but soon received an offer to become an "athlete mentor" for USA Diving, all of which is chronicled in my documentary Back on Board. It is a poignant film that, on many levels, is informative and inspiring.
A friend from the 50-something "group" and I discussed the challenges facing this population of long-term HIV/AIDS survivors. I'd sold my home, as it was weighing me down with the mortgage and modest income I was now dealing with. I find that this generation of people living with HIV is a big issue, what with housing and living expenses on top of insurance and medical maintenance.
I subscribe to both Eastern and Western treatment for living with my companion, HIV. I take my cocktail of medications in the morning and evening, along with supplements and Chinese herbs, with a once-a-week treatment of acupuncture for immune support as well as pain management for old sports injuries, not to mention staying active with cardio and yoga practices. My exercise program is just as important to me as the medication regimen.
I'm coming up on celebrating my first anniversary of being married to my soul mate, and we are looking at our finances to get a grasp on our future. We are a "serodiscordant" couple, I being HIV-positive and he HIV-negative. We are looking forward to growing old together and simplifying our lives, but at the moment we are struggling with the financial quandary of that 50-something, which will probably be an issue until we get to 65 or 67, when we can take advantage of our IRAs and petitions.
I am finding that this is an issue facing many in my age group. But I'm not giving in to the fears of change but investing my energy into once again reinventing myself.
I am also finding in "recovery," as in AA, a spiritual path of reinvention, finding answers in the stillness of my meditations, putting my faith in inspiration rather than in hope and wishful thinking. The key is action. I might not be moving at the pace I had hoped for, but if I can ask myself each and every day, "Am I moving forward toward my goals?" and am able to say yes, then I am moving at the pace I need to be moving. This is a new skill set I am learning, so I am learning! I remind myself that it took years to perfect a single dive, and that is essentially what I am doing now, honing new skills, and the learning curve might mean having to repeat an action to learn.
I guess my most valued lesson is forgiveness, mostly for myself, and living life on life's terms. I am grateful that I have a husband who understands and is on that same journey with me in his own way. Forgiveness and gratitude!
REAL LIFE. REAL NEWS. REAL VOICES.
Help us tell more of the stories that matter from voices that too often remain unheard.