John DeMato is a television producer turned branded lifestyle photographer whose journey to finding his purpose took him on an unexpected path from having a stable career to becoming a creative entrepreneur. The key for him was adopting a growth mindset and here he shares 5 ways you can do the same.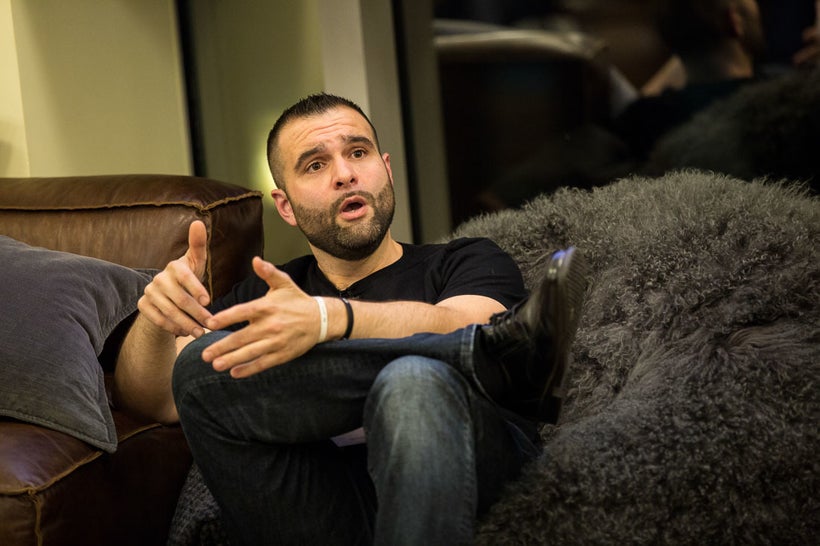 Despite having a successful business now, DeMato recalls never wanting to be an entrepreneur until he was an entrepreneur.
Growing up he was taught to strive for stability and that was exactly what he did. He finished grad school with a Masters in Fine Arts and Television Production, and his goal was to find a stable job within the industry and eventually settle for a teaching career once he was burned out from what he refers to as "the grind".
One year out of college he landed a job as a Field Producer for Maury, and he worked there full-time for 9 years. A couple of years in he started to grow frustrated creatively after shooting the same content, in the same style, in the same hectic schedule, over and over again. The monotony developed into resentment - resentment towards his stalled creative evolution.
"As a way to combat this creative lethargy, in 2009 I picked up my digital camera that had been reserved for street photography and some fun landscapes, and started photographing my friends and co-workers - and that's when I was introduced to the world of portrait photography."
For the next few years, he would work weekdays on the show and spend his weekends conducting headshot sessions. He found himself energized and alive during these sessions, but always thought back to how his parents instilled the whole "stability" mantra in his head, so he never dared to dream that he would leave his job for a less stable path.
Back then, it was a hobby that developed into a small, side hustle.
In December 2013, his mother died of cancer. Going through that loss sparked a light in him that he had never felt before.
It was a light that inspired him to want more, to find meaning and a true purpose for his life, and to follow through on that purpose. "We all have a finite amount of time on this Earth and, when I am on my deathbed, I do not want to look back and think of a laundry list of 'what if's'," DeMato says of the beginning of living life with no regrets.
Several months later, in August 2014, he was shaken from what he calls his "stability coma" when he resigned from the Maury show and found himself ready to take the leap from side-hustle to full time entrepreneur.
Now, his favorite thing about what he does is everything from being behind the camera, to directing and guiding clients, to making people laugh and helping them feel more comfortable on camera.
"I love all of it because, for the first time in my life, I am living my purpose - to help those who help others."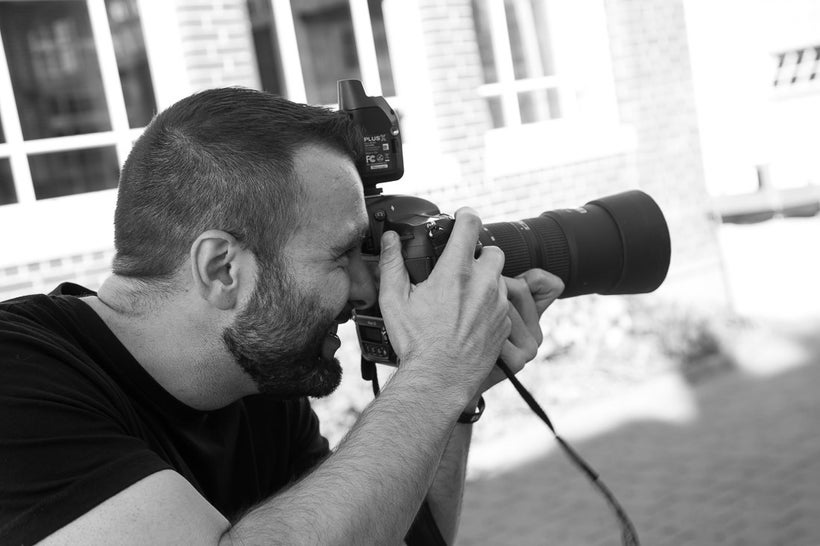 Living your true purpose takes courage, sometimes trial by fire, and definitely going all in on yourself. DeMato shares 5 ways you can do that too:
1. Think about what your purpose is.
Before he started his own business, DeMato's entire purpose was created by others and he never made it his own. Make sure that your purpose comes from within you, not from the things you are told you "should" do.
2. Create goals to achieve and live that purpose.
Daydreaming about what you want isn't going to make it a reality. You have to do the work necessary to get you a clear, defined path that will lead you to a flourishing life. You don't have to know what every step along that path will be, but when you are living your purpose you will know the "right way" to go when you get there.
3. Surround yourself with people who support this purpose and will hold you accountable.
Having high-quality relationships with successful people will inspire you to stay on the path to your purpose. It is not always easy to find, but it's about looking in the right places and trying new things to see what works for you.
4. Ask a lot of questions to those who inspire you.
In this day and age, people who can help you get started are all around and accessible through social media. Start following and engaging with these people and you'll be surprised by what you can learn.
5. Don't be afraid to jump.
This should've been first because, without this, nothing else is possible. It all starts with the belief in you. No matter how insurmountable you think the hurdle is, if you believe in yourself and do the work, you can make it happen.
John DeMato regularly shares tips for how you can create a visual brand you love and market yourself as the leader that you are. For more information you can find him here.
REAL LIFE. REAL NEWS. REAL VOICES.
Help us tell more of the stories that matter from voices that too often remain unheard.
This post was published on the now-closed HuffPost Contributor platform. Contributors control their own work and posted freely to our site. If you need to flag this entry as abusive,
send us an email
.