Boston Public School teacher Liz Byron has had enough with the lack of resources holding her students back. She's frustrated with the fact that in a digital era, her 42 sixth-grade students only have four laptops to share in school.
So the 28-year-old Gardner Pilot Academy special education teacher is taking the matter into her own hands -- by embarking on a 155-mile ultramarathon through the Sahara desert to raise $50,000 for 30 new laptops for her students, WBZ reports. The Marathon Des Sables is the equivalent of six regular marathons, and takes place over six days every year in Morocco. It's considered the toughest foot race in the world in which runners endure 120-degree heat, sand storms and run between 26 and 50 miles daily.
"It may seem like a crazy race but what we attempt to do every day as teachers is a bigger challenge than trying to run 155 miles in the Sahara," Byron tells WBZ.
Byron's pursuit echoes stories of selfless teachers across the country, and the educators are equally humble about their endeavors. Earlier this year, Marie Bell, a kindergarten teacher at Highland Village Elementary School in Dallas, donated a kidney to the father of a student.
"People have said things to me like, 'You're a hero. You're an angel. This is extraordinary," Bell said at the time. "And to me, it's not. I'm ordinary."
"This survey of our teachers makes one thing abundantly clear: teachers are not only educating students, but through their out-of-pocket purchases, teachers are tackling major social issues such as homelessness, poverty, hunger and teaching students basic life skills," James Rosenberg, founder of AdoptAClassroom.org said. "Again and again, we see it happen -- when society lets kids down, it's teachers who step in to fill the gap."
"Liz Byron embodies what Gardner Pilot Academy is all about," principal Erica Herman said in a school statement. "She is incredibly dedicated, innovative, and tireless on behalf of our students and families. Her willingness to undertake this tremendous endurance challenge speaks volumes about both her physical strength and the strength of her character. All of us at GPA are rooting for Liz every step of the way."
Related
Before You Go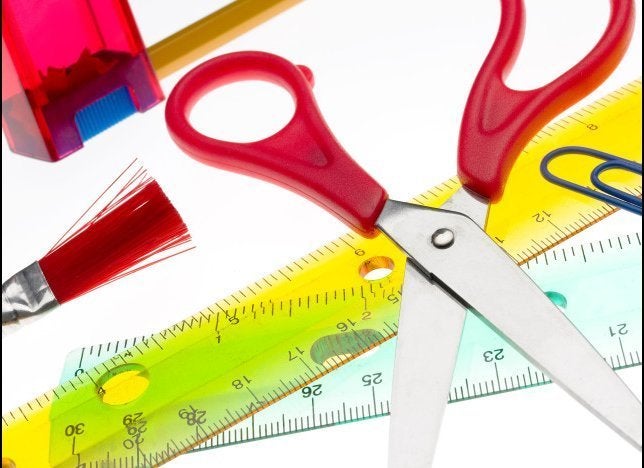 Teacher Spending On Students
Popular in the Community