WASHINGTON -- Liz Cheney did not hesitate when asked Monday what the Republican Party should do to address climate change.
"Nothing," she immediately replied.
Her comments came during a discussion that also featured her father, former vice president Dick Cheney, and mother, Lynne Cheney. The event, held at the Mayflower Hotel in Washington, D.C., was hosted by Politico.
Cheney said she was significantly more concerned with the expansion of the "bureaucratic" state, pointing to President Barack Obama's executive actions to regulate greenhouse gas emissions -- which contribute to global warming -- and Democrats' so-called "war on coal."
Cheney also criticized those who are concerned about climate change last year during her failed primary bid against Sen. Mike Enzi (R-Wyo.). In June, she told conservative host Sean Hannity that "the science is just simply bogus, you know, we know that temperatures have been stable for the last 15 years."
Want more updates from Amanda? Sign up for her newsletter, Piping Hot Truth.
Before You Go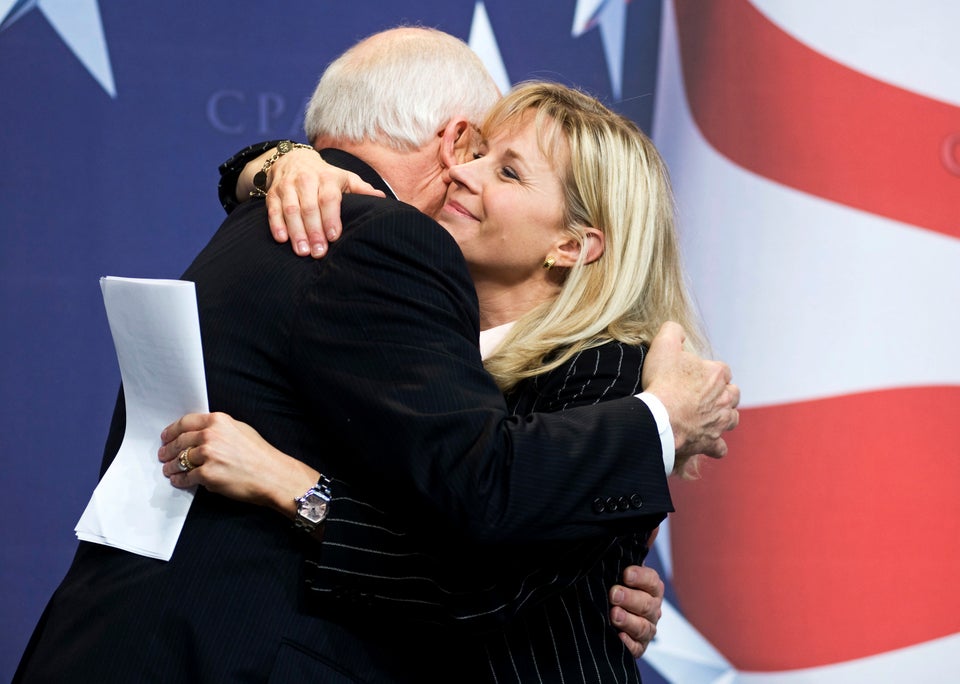 Dick & Liz Cheney
Popular in the Community