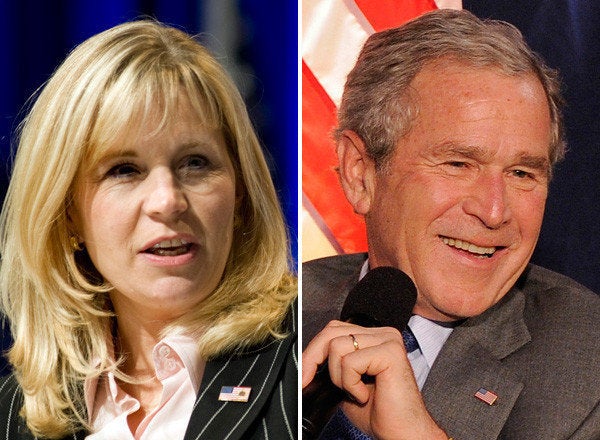 Liz Cheney, a former State Department official and the daughter of former Vice President Dick Cheney, said Sunday that the Bush administration was to blame for the recent attack by the North Korean military on a South Korean island.
During a discussion on Fox News Sunday, Cheney, who has adamantly defended Bush's policies when others tried to attribute current events to his administration's actions, said that the 43rd president failed to adequately sanction North Korea in the wake of some key incidents.
"I do think what that we've seen there is an example of how provocative American weakness can be. And I think that unfortunately it is policy of weakness that has expanded back into the Bush administration -- into the last years of the Bush administration," Cheney said. "I think that we've seen time and time again North Korea -- they test a nuclear weapon, there are no consequences, they build a reactor for the Syrians, there are no consequences. And what they have learned is that their belligerence, in fact, often times yields from us capitulation and concessions. I think that it's time for us to put them back on the terrorist list."
In 2008, a chorus of House Republicans spoke out against Bush's decision to remove Korea from the list of state sponsors of terrorism, a move that helped dismantle his once renowned "Axis of Evil."
"Just as the Clinton administration was fooled by the Kim Jong-Il regime, time will soon tell if the Bush administration will fall for the same bait," Rep. Pete Hoekstra (R-Mich.) said then.
Popular in the Community