The Casper Star-Tribune reports that Cheney appeared at an event in Emblem, Wyo., where those two topics emerged into the conversation. According to the paper, Wayne Simmons made comments earlier during the event suggesting that growth of mosques in America is leading to more recruitment outlets for terror groups.
"I do think that we know that recruitment goes on through mosques," Cheney said in response, the Star-Tribune reported.
"They are all asking me, how did you get Enzi and Cheney both to agree to attend," Big Horn Basin Tea Party chairman Rob DiLorenzo told the Powell Tribune. "I tell them, 'I asked.'"
Correction: A previous version of this post identified Simmons as a Fox News terrorism analyst. Simmons is not a Fox News contributor or on-air talent, or paid by the network in any capacity.
Before You Go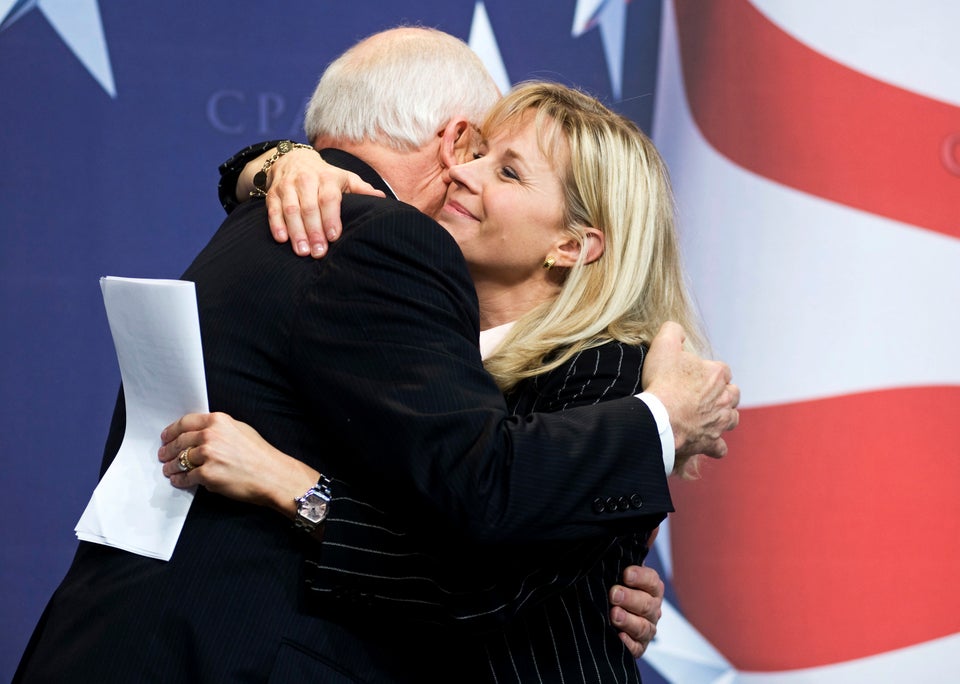 Dick & Liz Cheney
Popular in the Community