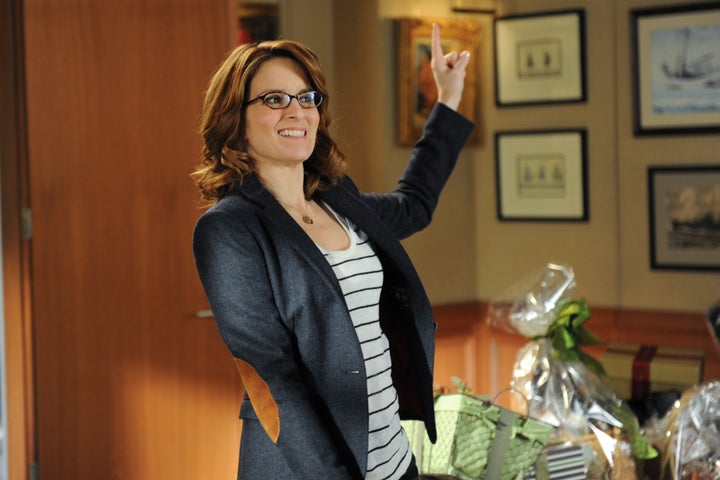 Ten years ago, Liz Lemon, a character created and played by Tina Fey, shuffled onto our screens in the first episode of "30 Rock."
Liz Lemon was a "bad feminist." That's what made her so compelling. In the 2006 television comedy landscape that lacked for an abundance of truly vibrant female leads, she was an entirely new breed. She was the head writer of the fictional sketch show "TGS." She was a "boss," though unabashedly un-bosslike. She was neurotic, ungraceful, ornery and deliberately flawed.
With Tina Fey's distinct brand of absurdist and ironic humor, "30 Rock" often challenged stereotypes about women by either parodying them to the extreme (in the case of Jenna Maroney, played by Jane Krakowski) or subverting them with Lemon's character herself.
Lemon was the Mary Tyler Moore for a new age: single and not wild about it but also far more happy eating a sandwich than going on a date. By the end of the series in 2013, she "has it all" on her own terms ― a loving husband, kids, and an executive producer position on a popular new show.
Over seven seasons, "30 Rock" both subtlety and implicitly tackled a whole host of feminist issues, from reproductive rights to sexism in the workplace. The episode "The C Word," where Liz is shocked when she overhears Lutz complaining about her bossiness, is inspired by a time Fey was actually called a c**t by comedian Colin Quinn when she was head writer on "SNL." (She discussed the incident on an episode of "The Howard Stern Show," and Quinn himself later confirmed it via Twitter).
And yet, while Lemon was anointed as a kind of feminist TV icon with her arrival on the TV scene, "30 Rock" has always had a complicated relationship with gender and the "feminist" label that's been largely thrust upon it. For all the praise the series received for presenting a strong, unique comedic female lead, it also received some sharp criticisms.
The show addressed some of these feminist criticisms in Season 5. In an episode titled "TGS Hates Women," Liz becomes so obsessed with freeing her feminism-challenged colleague "sexy baby" from the patriarchy that she inadvertently slut-shames her out of the witness protection program.
Later in the episode, a website called JoanofSnark.com (a parody of feminist site Jezebel) publishes an essay accusing "TGS" of hating women. Lemon is shocked that her favorite site would call her work unfeminist.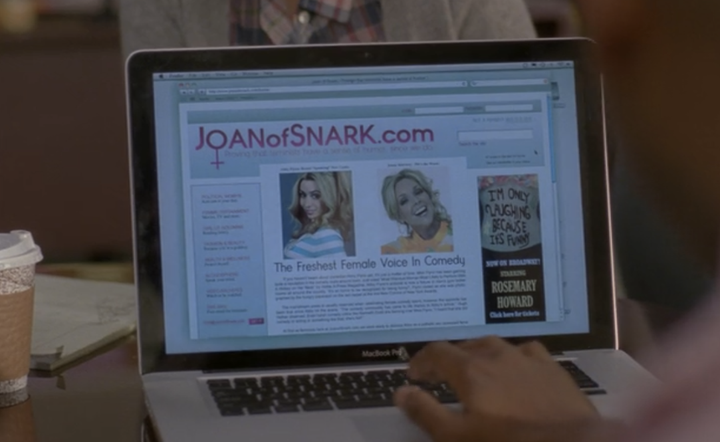 When confronted with the sexist nature of the period sketch, Lemon feebly defends it as an "ironic reappropriation," then concedes that she doesn't know anymore what's satire and what isn't.
It's an interesting moment of self-awareness on the show, punctuated by a classic "30 Rock" comedic twist as Lemon, realizing that she may not be as "feminist" as she thought, clutches her stomach and shouts, "Ugh, my period! You're all fired!"
The series wasn't always this successful or self-aware ― the same season opened with a rape joke and scene in which Pete creepily has sex with his unconscious wife. In its earlier years, the show relied on a brand of humor that would be far more susceptible to scrutiny by its later seasons. And "30 Rock's" sporadic self-awareness is a huge marker of its datedness, at least when it comes to conversations about identity in pop culture.
Many episodes throughout all seven seasons are still funny, still vibrant, and still speak to being a "modern woman" today. But in many ways "30 Rock" doesn't quite hold up in 2016. It premiered in 2006 when merely convincing people that women are funny was a hurdle. Critical discussions about television and pop culture that shifted drastically throughout "30 Rock's" seven-year run have grown louder and more urgent since the 2013 finale.
Today, the concepts of diversity, inclusion and intersectionality rule how we consume and consider our pop culture, and while some might consider these concepts as nothing more than buzzwords, they've largely dictated the television landscape as it exists today. Liz Lemon, it's safe to say, was also not an intersectional feminist.
Equally alienating are the transphobic jokes, most blatant in the use of trans slurs and jokes surrounding Jenna's boyfriend Paul, and the constant stream of racial humor that was far too hit or miss.
In intervening years, Liz Lemon has become a stereotype herself: the embodiment of the 40-something white feminist.
In the pilot episode of "30 Rock," Jack Donaghy and Liz Lemon meet. He sizes her up, and sums up who she is in one sentence:
""New York, third-wave feminist, college-educated, single and pretending to be happy about it, over-scheduled, under sexed, you buy any magazine that says 'healthy body image' on the cover, and every two years you take up knitting for a week.""
The line is a perfect simultaneous summation of what made Liz Lemon exciting when she first came on the scene, and what makes her kind of a relic now.
"30 Rock" is dated, at least in the sphere of so-called "feminist TV," but in spite of all its problems, the most significant thing that it did for TV was cement the idea of a female comedy showrunner.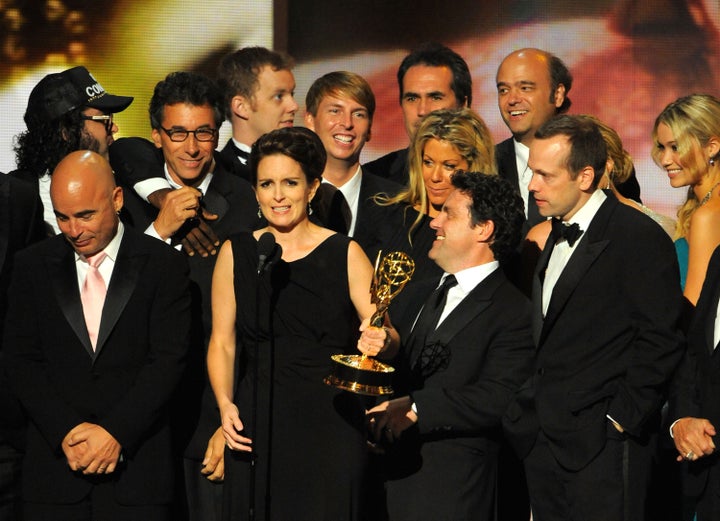 Fey presented a style of comedy, an aesthetic, and a tone that was distinct to her, distinct in a way that lent itself to the kind of thoughtful criticism and rigorous debate that in the past has usually only been afforded to the work of male writers. As NPR writer Linda Holmes argued in 2012 "the entire idea of a woman having a comedy brand that translated to comedic opportunities for people other than herself" was almost unheard of before "30 Rock."
This isn't to give Fey too much credit, or forgive her for her tendency to blatantly disregard and dismiss valid critiques. Her flaws, especially in regards to race, continue even now (on "Unbreakable Kimmy Schmidt"), and while she's often game enough to address her critics in her own work she rarely ever engages in a way that suggests she's actually considering the criticism fully.
Still. It's those very criticisms of "30 Rock" and the shows that arguably came out of its popularity ("Parks and Recreation," "Girls," "Inside Amy Schumer," "Broad City") that opened up conversations about the need for women who aren't white, straight, and middle-class in comedy. "30 Rock" set a trend in women-led TV comedy that was distressingly white ― so white that it emphasized a need for more shows willing to acknowledge and grapple with their own blind spots about race.
Today, watching "30 Rock" presents a stark contrast to shows like "Brooklyn 99," "Angie Tribeca," "The Mindy Project," "Jane the Virgin," "Orange is the New Black," "Crazy Ex-Girlfriend," and, most recently, Issa Rae's hilarious "Insecure." All of these shows have their strengths and their flaws, with some succeeding in the arbitrary realm of what is truly "feminist" more than others.
Ten years later, the beauty of Liz Lemon is that you don't have to like her, or identify with her, or think she's funny. One can criticize her character and what she represents without feeling as though it's a critique on all women.
Ten years later, "30 Rock" serves as a reminder of how far we've come when it comes to depictions of women on TV, and how much farther we have to go.