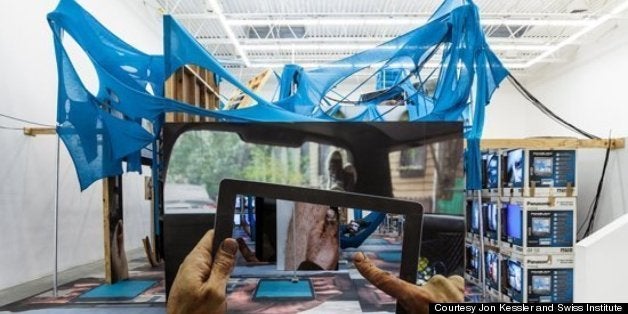 I'm feeling like I should really take more advantage of my Huff Post blog to tell you what I've been up to, looking-at-art-wise, in New York. I look at a lot of art. Sometimes it's my own, sometimes it's some of the mind-boggling amount available around the city. Today's post took me to Nolita, Chelsea, the Lower East Side and Soho.
Wednesday night I stopped in at Karma bookstore on Great Jones Street for the Richard Phillips book signing party. Phillips was in attendance signing copies of the catalog (with text by Adam Lindemann) from his most recent show at Gagosian Gallery, which, if you didn't see it, consisted of huge paintings of Lindsay Lohen and Sasha Grey based on stills from Phillips' films of the actress and porn star, respectively.
Thursday afternoon I ran around to a few galleries in Chelsea. By the time you read this, it will be down, but the David Diao show at Postmasters was amazing. It was the last show at the current gallery location, and in that spirit, Diao created a mini-retrospective of his work. Luckily, I was roaming with a BIG artist, so I had the pleasure of gallery owner, Magdalena Sawon walking us through the show. You just learn a lot more when the dealer lays it out for you. Because Diao's work is overlaid with a very well fabricated and concept-driven look, I never realized both the humor and vulnerability in Diao's work. I tended to read it as dry, and it's everything but.
Then that night I went to the Trudy Benson opening at Horton Gallery, which now occupies the former Canada gallery space on Chrystie Street. For her first solo at the gallery, PAINT, Benson has produced physically meaty abstract paintings based partly on early experiences with crappy graphics programs like Windows Paint and Brushes, which immediately lends them an air of humor. They also effectively engage graffiti and Op Art tropes in free-wheeling paint sessions that reveal both slow, built-up paint and fast, exuberant impulses.
On Sunday I dropped in at Team Gallery to see the Stanley Whitney's latest solo show, Other Colors I Forgot. I've loved Whitney's paintings for a long time so I'm always happy to walk into a gallery and be surrounded by them. Since they are bold, colorful paintings there's an immediate impact, but the best part happens when you stand in front of one long enough to start seeing all of the subtle color variations he employs. The colors don't stand still and new ones keep appearing the longer you gaze at them.
Finally, I went to the Swiss Institute to see Jon Kessler 's The Web. I know I'm super late to the game on this one and it'll be down by the time you read this but it is such a cool show. Let me take a stab at this. It's an installation that gives one the experience of walking through the "series of tubes" we obsessively interact with allday/everyday (or at leas I seem to do). It's both hi and lo tech. There are tons of video screens and tiny cameras to produce the manic, repetitive content of the web but there's an awful lot of cardboard and yarn around, lending it a dilapidated, homemade feeling, like a back yard fort. Great swathes of blue yarn literally create webs, some of which become hammocks where very life-like reproductions of Kessler (as his character, the Global Village Idiot) hang out, surfing on their iPads. There's even an app to download that allows the viewer to snap pics which immediately end up on some of the screens in the show. At times while I walked around, I would catch myself on screen and then look around for the camera that was shooting me. Seeing myself thus virtually embedded into The Web while being physically surrounded by it created a disruptive psychic shift, very Mike Teavee from Willy Wonka.
So that wraps up my gallery crawl. I'll try to keep you posted more often.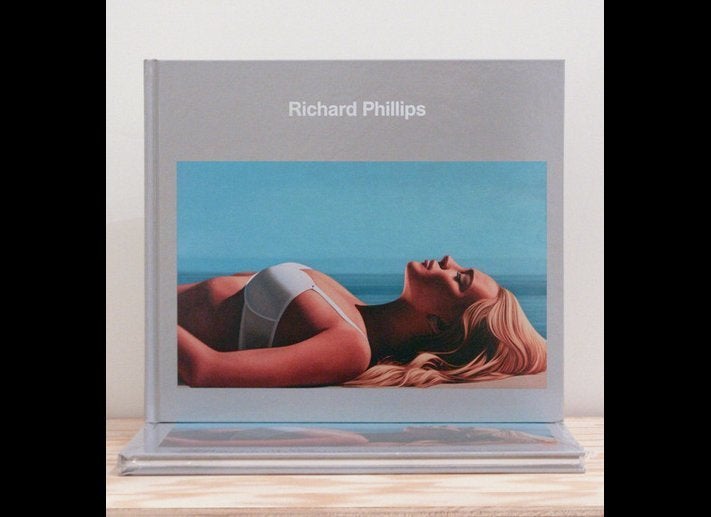 Liz Markus Art Diary April 28, 2013
Related
Popular in the Community