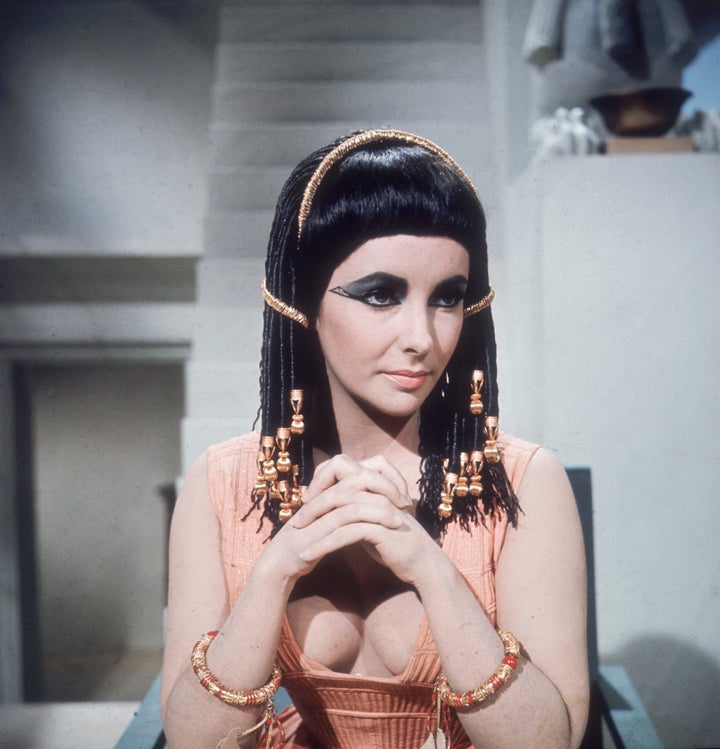 In the great tradition of cinema auction, here's the latest iconic prop for sale: Elizabeth Taylor's "Cleopatra" wig.
Perhaps one of the most famous on-screen hairstyles, the gold-laden wig, made of real human locks, is now being sold by Heritage Auctions of Dallas, Texas, according to The Guardian.
Taylor famously donned the prop for the 1963 production of "Cleopatra." After filming, the wig was kept safe by British wigmaker, Stanley Hall, who then passed it on to a Hollywood makeup artist.
And for anyone who wants to conquer the River Nile, it's now up for grabs!
The legendary hair is set to fetch upwards of $11,000.
"Of all the wigs used in Cleopatra this must be the most iconic. If you think of the movie and Elizabeth Taylor in it you can see her in this wig," Margaret Barrett of Heritage Auctions said.
"Cleopatra," which imagined Richard Burton and Taylor as the star-crossed historical lovers, Cleopatra and Marc Antony, was the most expensive film of its time.
Popular in the Community