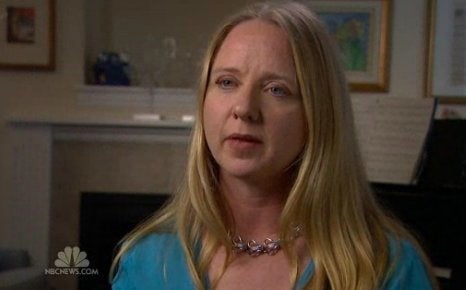 The response included support from parents who also struggled with violent children, expressing relief that they were not alone. But it also included criticism. Describing her violent son, Long wrote that doctors cannot agree on a diagnosis for the boy, but that "Autism spectrum, ADHD, Oppositional Defiant or Intermittent Explosive Disorder have all been tossed around." That led parents of children on the autism spectrum to point out, frequently, insistently and correctly, that the disorder is not a mental illness and not associated with violence. In a post titled "The Connecticut shootings: What's autism got to do with it?" Ellen Seidman, who writes frequently about children with disabilities spoke for many when she said: "Asperger syndrome and other autism spectrum disorders are neurodevelopmental disorders, not personality disorders. People with Asperger's may be prone to behavior like aggressive outbursts and temper tantrums—but there is no proof they are prone to violence."
Perhaps the most widely read critique of Long's piece, however, had nothing to do with autism, and was far more personal. Blogger Sarah Kendzior suggested that Long is a "vindictive and cruel" parent and implied that her son is not really mentally ill. She also accused Long of both violating the boy's privacy and exaggerating to piggyback on the press coverage of the Newtown shootings.
While readers debated and took sides, the two women apparently contacted each other offline -- and found common ground.
Today, Kendzior and Long have issued a joint statement simultaneously on both of their personal blogs, attempting to put their personal feud to rest. They wrote:
Whatever disagreements we have had, we both believe that the stigma attached to mental illness needs to end. We need to provide affordable, quality mental health care for families. We need to provide support for families who have a relative who is struggling.

We both agree that privacy for family members, especially children, is important. Neither of us anticipated the viral response to our posts. We love our children and hope you will respect their privacy.

Our nation has suffered enough in the aftermath of Newtown. We are not interested in being part of a 'mommy war'. We are interested in opening a serious conversation on what can be done for families in need. Let's work together and make our country better.
The statement was a welcome moment of calm in the swirl of emotion after Newtown. Parents tend to forget they are in this together at times when they most need to be.
Related