Four-time divorcee Liza Minnelli has strict requests if word ever gets around that she's considering marriage number five.
"If you even hear I'm getting married, hit me over the head and take me outta there!" the 66-year-old screen legend joked to Billy Bush and Kit Hoover on Monday's "Access Hollywood Live."
"Honey, [marriage] does not work," Minnelli said. "You try and accommodate because you love someone. For instance, if he leaves his socks in the middle of the room, you're his woman, and you say, 'isn't that cute.' Six months, seven months, maybe a year later, you say, 'pick up the *** socks!'"
Though Minnelli wouldn't comment when asked about ex-husband David Gest, whom she divorced in 2007 after a tumultuous separation, she told Bush and Hoover that she has been "married to wonderful people" in her life. (Before Gest, Minnelli was married to singer Peter Allen, producer and director Jack Haley, Jr., and sculptor Mark Gero.)
It's not the first time the star has sworn never to remarry. In September 2010, Minnelli told Oprah Winfrey that her marriage record had taught her one thing: "Don't do it again!"
Watch the video above to hear more on Minnelli's past marriages, and click through the slideshow below for photos of Minnelli at her weddings.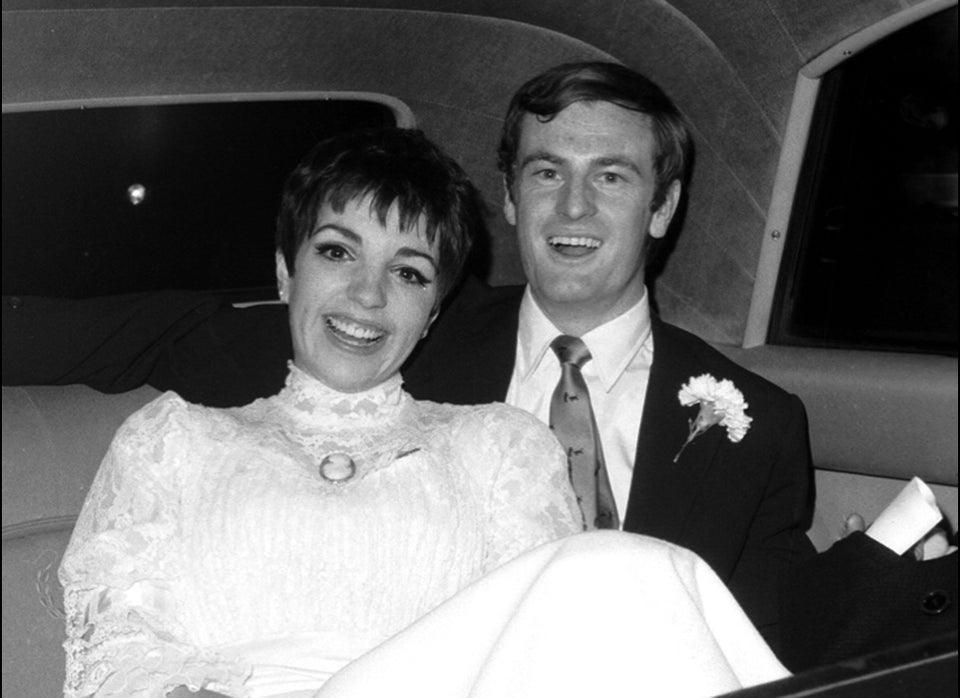 Liza Minnelli Marriages
Related