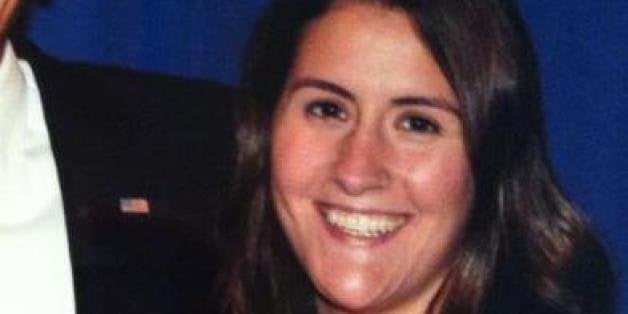 Morong, who was a theater major at Suffolk University in Boston at the time, said she didn't know much about Mormonism before seeing the play, which is about two naive Mormon missionaries who are sent to a rural Ugandan village to teach scripture to the locals.
"After I saw the musical I was very intrigued," Morong told The Huffington Post over the phone on Thursday. "It led me to want to know more."
So she went on Mormon.org and started live-chatting with Mormon missionaries. Soon she was being given lessons by church elders over Facebook chat and Skype.
Morong, who was raised Congregationalist in a small seaside town in Maine, said she was ambivalent at first.
"The [elders] kept asking, 'Do you want to learn more?' and I was thinking, 'No, not really.' But I did anyways."
Soon, Morong was sent a copy of the Book of Mormon in the mail, and she started praying. One day while riding her bike to class, she reported feeling "warm chills" she said she knew to be the presence of God.
Within three months of seeing the play, Morong was regularly attending a "Young Single Adults ward" of the Church of Jesus Christ of Latter-day Saints in nearby Cambridge, Mass. (The LDS church is divided into wards based on location and age to foster a sense of community, Morong explained.)
Shortly thereafter, while in the area for a family ski trip in December 2011, Morong was baptized in Utah by the online missionary she had first spoken with on Mormon.org just a few months earlier.
Now, Morong says, she's transferring to the University of Utah in Salt Lake City.
"I'm taking a leap of faith," she says. "I feel like it's where I need to be."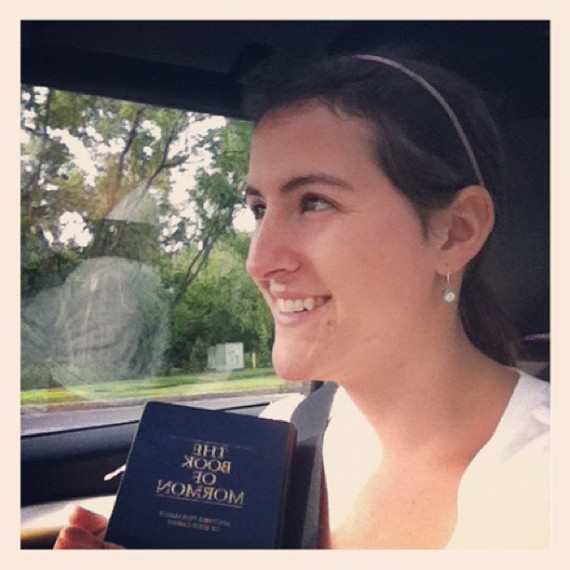 Morong in spring of 2012 holding her new copy of the Book of Mormon.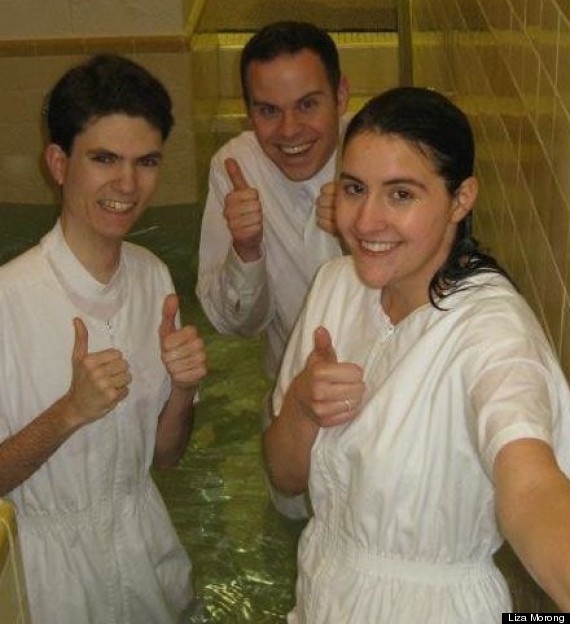 Morong (right) on Dec. 31, 2011, getting a "full submersion" baptism in Provo, Utah.
Calling all HuffPost superfans!
Sign up for membership to become a founding member and help shape HuffPost's next chapter
BEFORE YOU GO
PHOTO GALLERY
Most and Least Mormon States