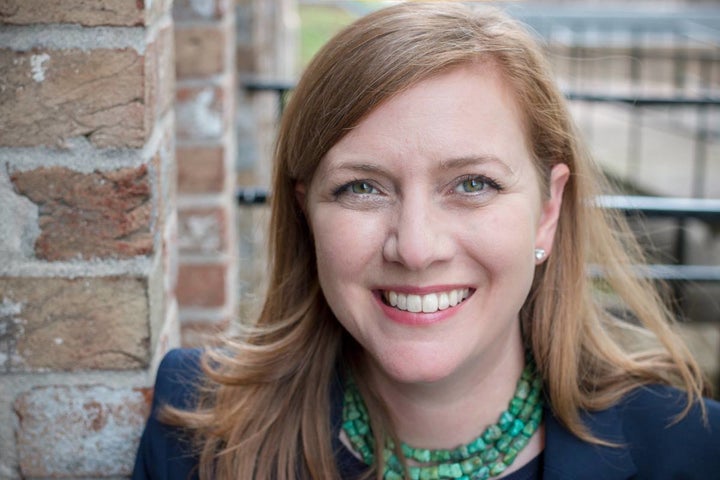 Lizzie Pannill Fletcher, a corporate attorney, won the Democratic nomination for Texas' 7th Congressional District on Tuesday, reassuring national Democrats eager to flip the GOP-held seat.
Fletcher's win in a runoff reflects the preference of primary voters for a mainstream Democrat capable of appealing to enough of the affluent, suburban Houston district's Republican voters.
It also delivers a victory for the Democratic Congressional Campaign Committee, the official body charged with electing the party's candidates to the House. The DCCC backed away from an active role in the campaign after provoking outrage among some progressives with a February opposition research memo against Fletcher's more liberal opponent, Laura Moser.
Fletcher finished first in a seven-candidate March primary, but the controversy over the DCCC helped propel Moser to a close second-place finish, setting up the runoff race.
With Fletcher's nomination, "Texas Democratic primary voters chose their heads over their hearts," said Mark Jones, a Rice University political scientist who lives in the district. "Rather than opting for the aggressive progressive Laura Moser, they opted for the nearly equally liberal Lizzie Fletcher."
In November's general election, Fletcher faces Rep. John Culberson, a nine-term Republican.
Although Culberson has often easily won re-election, this year Democrats came out of the woodwork to challenge the deeply conservative congressman. Texas' 7th is one of just three GOP-held districts in the state where voters narrowly opted for Hillary Clinton over Donald Trump in he 2016 presidential vote, making it a prime Democratic pickup opportunity in the midterm elections. The district went for Clinton 49 percent to 47 percent, a sharp swing from 2012 when it went for Mitt Romney over Barack Obama by 21 percentage points.
The devastating effect of Hurricane Harvey last year has also made Culberson more vulnerable than normal. He promoted the expansion of an interstate highway that some of his constituents believe left their neighborhoods more vulnerable to flooding.
For the most part, however, the district's sizable majority of so-called country-club Republicans remains loyal to the GOP. Any Democrat hoping to unseat Culberson will need to convert at least some voters who traditionally support Republicans down the line, but might appreciate a member of Congress willing to hold Trump more accountable.
Fletcher, who supports abortion rights and shoring up the Affordable Care Act, is more moderate than Moser, a proponent of Medicare-for-all and founder of the anti-Trump "Resistance" text-message app, Daily Action.
Perhaps more important than policy distinctions, the two candidates differed in their styles.
"Without question, Fletcher's rhetoric and style were much more consensual and less anti-Republican and anti-Trump," Jones said.
While Fletcher had the endorsement of the establishment-linked group EMILY's List, Moser drew support from less well-heeled progressive grassroots groups like Democracy for America and Our Revolution, the successor group to Sen. Bernie Sanders' (I-Vt.) presidential campaign.
Fletcher's win is also a major setback for organized labor, which bitterly opposed her bid. She was anathema to regional labor unions because she is a partner at AZA Law, a firm that represented a Houston janitorial services company in a dispute with the Service Employees International Union, which was seeking to unionize the company's workers.
AZA successfully won a $5.3 million lawsuit against the state's SEIU chapter, forcing it to declare bankruptcy.
AZA Law also boasts on its website of successfully defending a Houston-based oil equipment supplier against a discrimination lawsuit filed by eight current and former African American employees.
Fletcher did not work on either of the cases but as a partner, she profited from them indirectly.
Popular in the Community