Krysta Compton and Lexi Ramos, who are both from New Jersey, met in 2012 in a college theater class and instantly bonded over their love for all things Lizzie.
"We both love singing and hit it off instantly. We call each other 'soul sisters," Compton told HuffPost. "I always wanted a sassy sidekick to help me play out 'Lizzie McGuire' scenes and dance with me."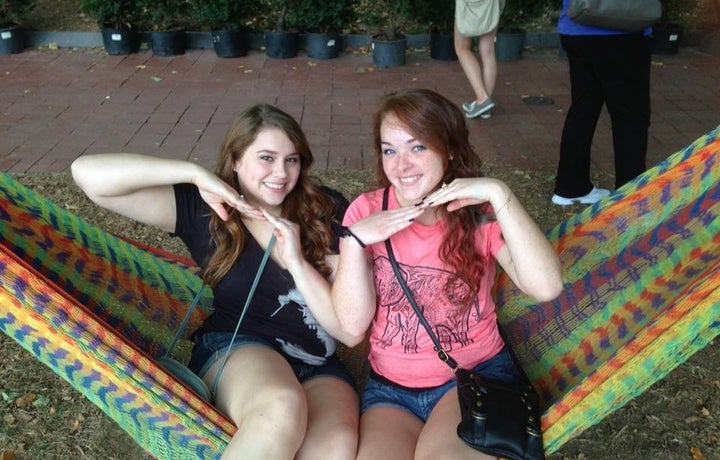 When Compton married her husband Jeffrey in December 2016, she and Ramos decided to make their ultimate Hilary Duff-inspired dream happen: Toward the end of the evening, when guests were slowly starting to leave the reception at Lucien's Manor in Berlin, New Jersey, the besties took to the dance floor and delivered an amazing performance of "What Dreams Are Made Of" ― aka Lizzie's swan song from "The Lizzie McGuire Movie."
The amazing BFF dance *finally* went viral this week on Facebook and Twitter. and it's not hard to see why. We haven't seen moves and ~fire~ like this since Isabella and Lizzie nailed their duet at the end of the movie!
The dance held special significance for Compton, who watched "Lizzie McGuire" as a 10-year-old battling two types of cancer: renal cell carcinoma and Wilms tumor.
"Throughout the process, Hilary Duff's acting and music distracted me from the horrible things going on in my life and made me laugh and smile," she told HuffPost. "Her song 'So Yesterday' really spoke to me in particular. I hoped that one day my treatment and cancer would be 'so yesterday.'"
Today, Compton is cancer-free and a happily married woman.
"I never thought when I was a sick little girl that I would ever get married, let alone have a friend that knew me inside and out and accepted me for all that I am," she said.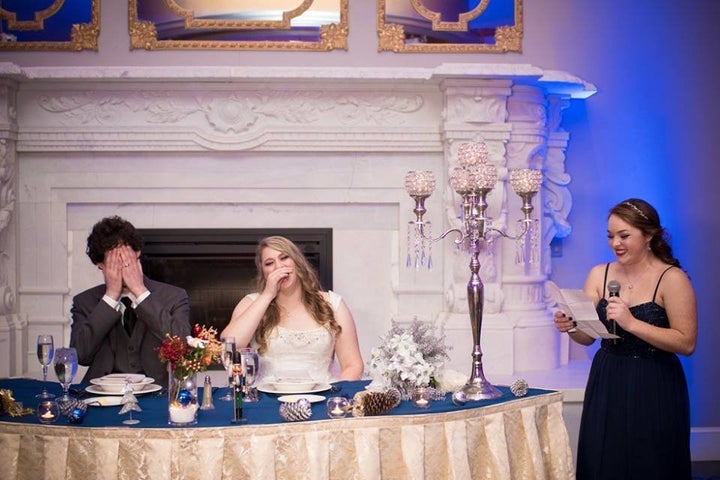 Ramos said it was a huge honor to share the dance with her BFF.
"I was one of the first people she talked to about her childhood cancer, besides her family," Ramos said. "We have brought the best out of each other and have grown closer and more goofy together as the years progressed."
"And the fact that people are commenting, sharing and tagging their best friends on this video is absolutely crazy to us, but we love it," Ramos added.
Seriously, judging by the comments, these two may be responsible for a new wedding trend among millennials:
Compton said she couldn't be happier reading comments.
"We're just ecstatic that so many girls can relate to us," she told us. "It just shows that true friendship runs on laughter, dancing and Hilary Duff."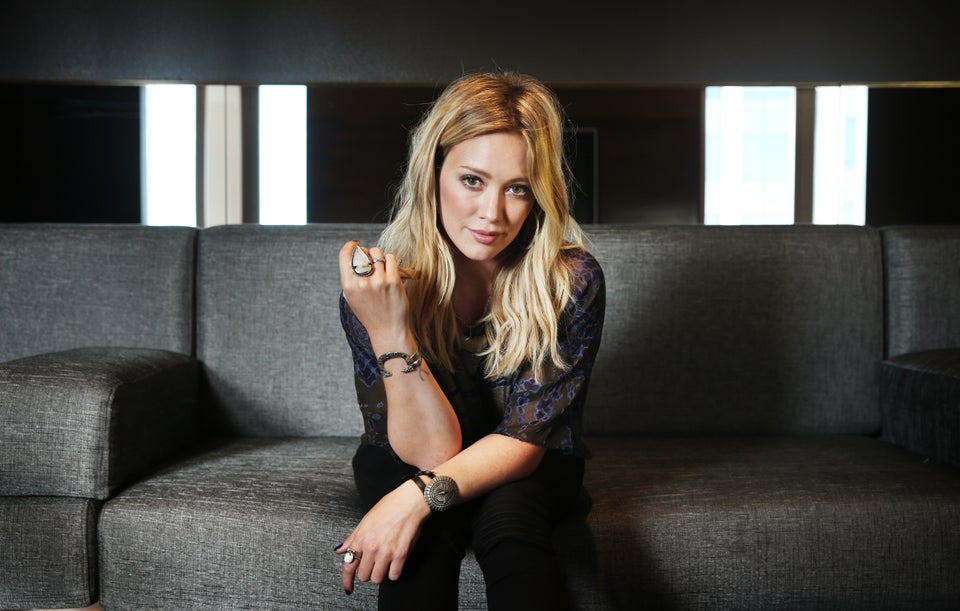 Hilary Duff 100 Sexiest Photos