When Lizzie Velasquez was a teenager, the Internet was nothing short of a hateful place. But as an adult, the motivational speaker is working to carve out a safe and inviting space online for people to support those who are experiencing hardship.
The now-26-year-old is one of just three known people to be living with a rare disorder that makes it impossible for her to gain weight, causes accelerated aging and has led her to go blind in her right eye, she shared in a TED Talk in 2013. Velasquez always felt encouraged by her family, but in high school was devastated when she stumbled upon a video of herself online that labeled her the "World's Ugliest Woman."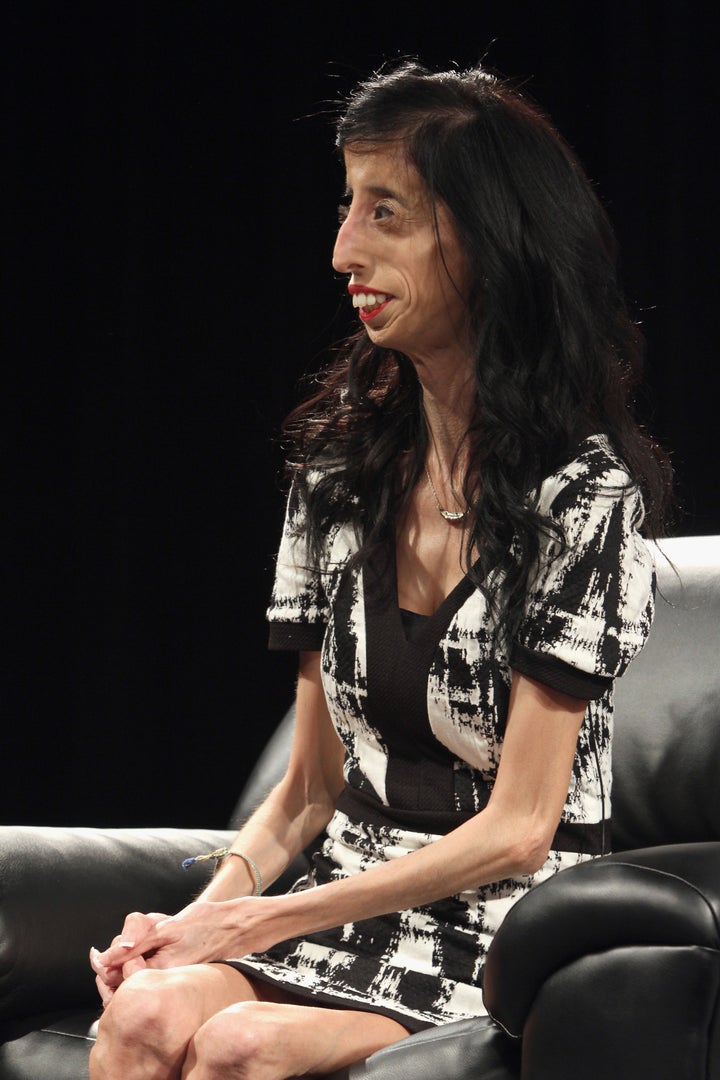 Another commenter suggested she "do the world a favor and put a gun to your head."
At the time, the Austin native realized she had two options.
"I could either choose to let it define me, and not appreciate what I do have, or I could turn it around and make the best out of the situation," Velasquez, who weighs 58 pounds, said in a recent video she posted to her Tumblr page. 
With the help of friends and family, Velasquez chose the latter.
And now, she's working on helping people who are being bullied, or experiencing any sort of challenges in life, to be able to turn to the Internet as an avenue for help and support.
On Sept. 25, "A Brave Heart," a documentary chronicling her physical and emotional struggles, as well as her transformation into a vocal anti-bullying advocate, will be released in theaters across the U.S. It first premiered at the SXSW festival this year.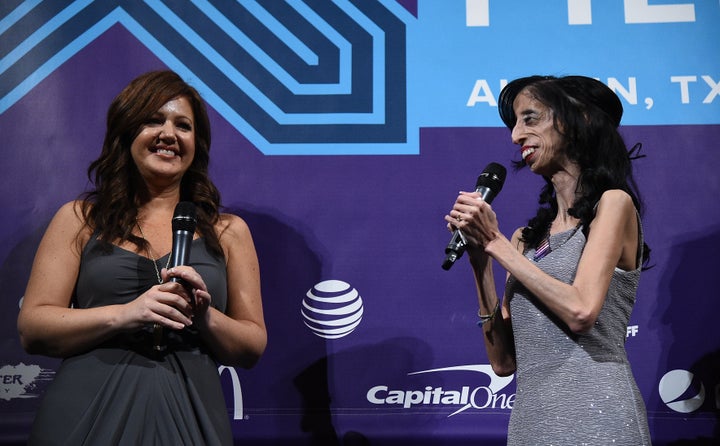 Velasquez first realized the potential the Internet held to serve as a vehicle for good when she delivered her overwhelmingly popular TED Talk in 2013 in Austin.
She notes in her film that she isn't sure "what it was in the TED Talk," but that the experience "changed everything." 
Velasquez was candid about her condition and how she learned that complete strangers were calling her a "monster" online. But she also talked about how she wouldn't let that experience define her and how she's working to use her own struggles to foster a more accepting world.
Through her campaign, she hopes to build "a safe place" for people to be able to say "this is my story, this is what I've gone through," Velasquez said in her Tumblr video. "Share your feelings. Don't be afraid. I'm here to tell you that you are not alone."
Calling all HuffPost superfans!
Sign up for membership to become a founding member and help shape HuffPost's next chapter