Lizzy Caplan certainly looks comfortable with herself during all those sex scenes on "Masters of Sex," but she confessed on "Chelsea Lately" that she wasn't always so at ease with getting nude on camera. In fact, she said she had to get hammered before her first on-camera sex scene on "True Blood."
"It was like seven in the morning and I was chugging vodka completely naked while a makeup artist I had just met was on her knees in front of me like sponging my ass," Caplan said. "I was so nervous and then I was so drunk that after I shot the scene I was going up to the crew members -- I had just met all these people the day before -- and I was going up to all of them being like (imitates drunk self), 'You gotta boner! You do! You got one!' It was horrible."
But while Caplan is a lot more comfortable filming sex scenes now, her family isn't. Luckily, they don't have to watch her get naked on her new Showtime series. She explained that she gets her family screeners with all of her nude scenes cut out.
The season finale of "Masters of Sex" airs Sunday at 10 p.m. EST on Showtime, but it's already been renewed for a second season in 2014. "Chelsea Lately" airs weeknights at 11 p.m. EST on E!
TV Replay scours the vast television landscape to find the most interesting, amusing, and, on a good day, amazing moments, and delivers them right to your browser.
Related
Before You Go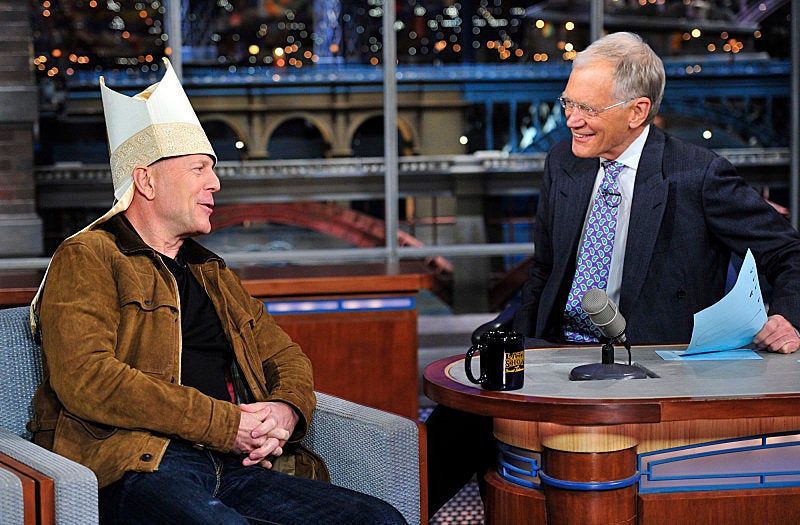 Late Night Talk Shows
Popular in the Community