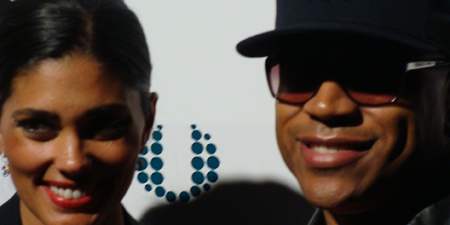 A friend and LL Cool J
Last night the second annual Fashion Pays it Forward party honored those in the fashion industry who have made a difference through charitable works. Originally begun to help assist victims of Hurricanes Rita and Katrina, the nonprofit has now expanded its scope to offer financial help to victims of the current economy. Over 600 fashion-industry friends turned out for the event, held in the Victorian-with-a-Modern-edge M2 nightclub in Manhattan.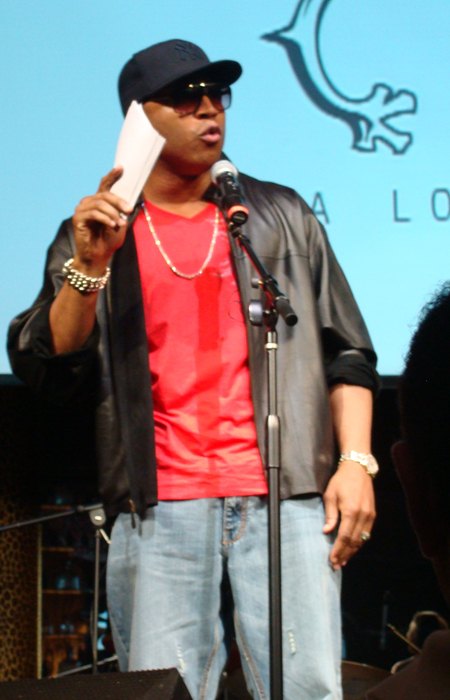 LL Cool J
Host LL Cool J, wearing sunglasses at night (and totally getting away with it! the man looks just as fantastic as he did when I was a teenager) dressed down in jeans, red t-shirt and black leather jacket but rocked it out with some seriously sweet bling in the form of a giant pave diamond ear studs, a swingy diamond chain, and gold watches on both wrists. Cool J hung out both before and after the event, where every hit of his (and there are so many!) were played.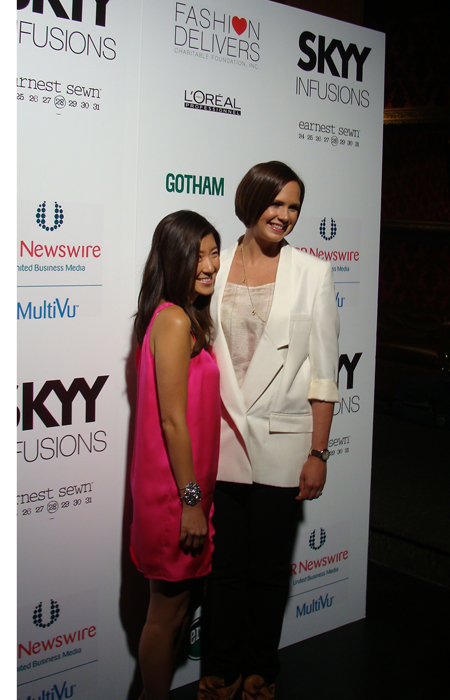 Jessica Moment and Sally Fowler of Philanthropist
(Image by Starre Vartan)
Cool J handed out the awards, the first of which went to Jessica Moment and Sally Fowler of Philanthropist, who donate 100% of the sales from their high-end used clothing shop to Bay Area charities.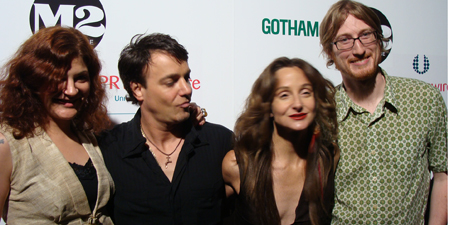 Yours truly, Starre Vartan, Michale Rivellano, Linda Loudermilk and Brian Clark Howard, editor at Hearst's "The Daily Green
(Image by Starre Vartan)
The second award went to Linda Loudermilk, a pioneering ecofashion designer who is credited with moving the sustainable style movement forward. Cool J complimented Loudermilk's "radical spirit" and "sexy and edgy designs".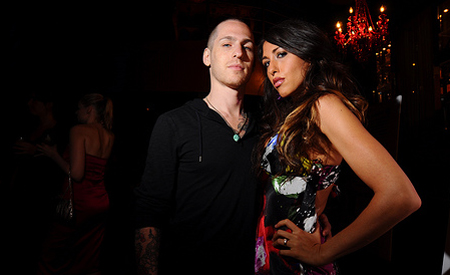 Chloe Jo Berman, of GirlieGirl Army with Friend
(Image by Stephen Kosloff)

I/dent/itee received the third award, for their t-shirts with music lyrics which are printed on Edun's tee shirts which are 'grow-to-sew' African: From the cotton to the spinning and knitting to the printing - "the benefit of each goes back to the people working on the product in sub-Saharan Africa." Cool J called Chloe Joe Berman of GirlieGirl Army an "Indy supereco heroine" and presented her with the fourth award, while finally, Jones Apparel group received an award for a number of intitiatives, including giving away over 308,000 pairs of shoes to those in need last year.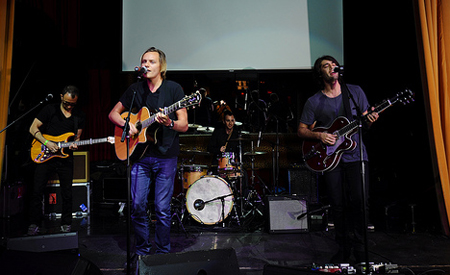 Tamarama
(Image by Stephen Kosloff)
The Aussie band Tamarama (undoubtably named for the Sydney-area beach) played four or five songs as the crowd enjoyed the gratis Skyy vodka cocktails and then the dancing (and a bit of debauchery) began.
Related
Popular in the Community