The opportunity to pet a llama or two would make anyone smile, and a group of seniors at Massachusetts' Life Care Center of Nashoba Valley nursing home are receiving guaranteed grins thanks to a pair of the four-legged camelids.
"There's an innate calmness to the animals, which is just immeasurable," Lauren Gaffney, a program director at the facility's memory support unit, said in the National Geographic video above. "They don't judge you because you're in a wheelchair or because maybe you're not sitting straight."
Indeed, animal therapy -- whether with llamas or other kinds of creatures -- can have a great impact on patients. Animals have the power to act as a certain kind of medicine of their own: Animal-assisted therapy can lower humans' stress and anxiety levels, reduce blood pressure and depression and increase self-esteem and focus. It's no wonder the folks are willing to receive a kiss from Travis, a llama who, purportedly, doesn't have the best breath.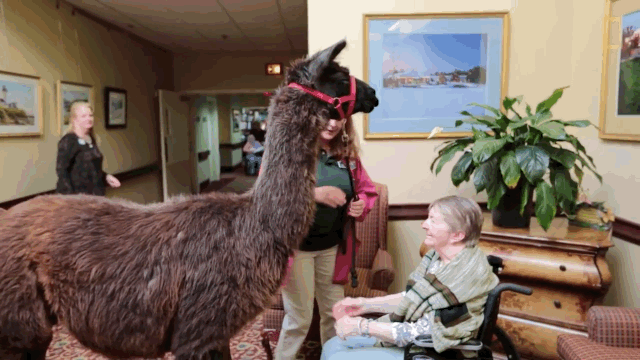 Are you as happy as you could be? Sign up for our newsletter and join our 30-day happiness challenge to become a happier, healthier version of yourself. We'll deliver tips, challenges and advice to your inbox every day.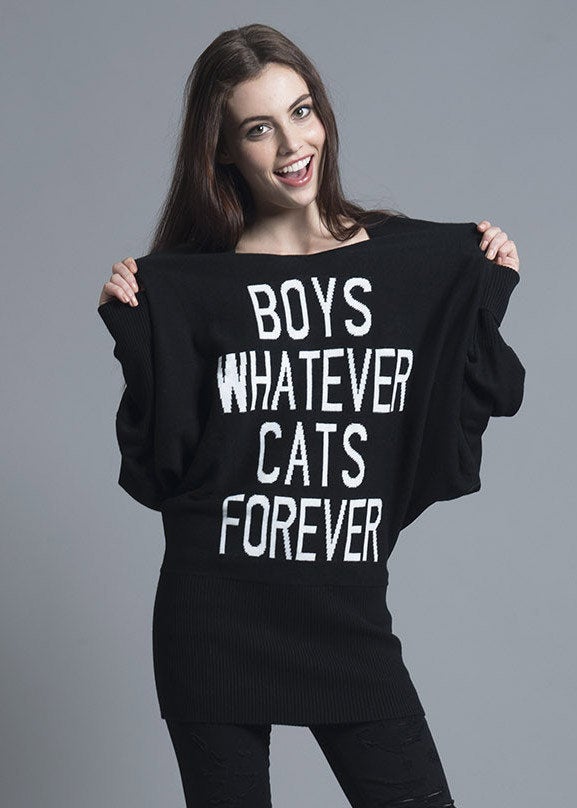 Gifts For People Who Like Animals More Than Humans