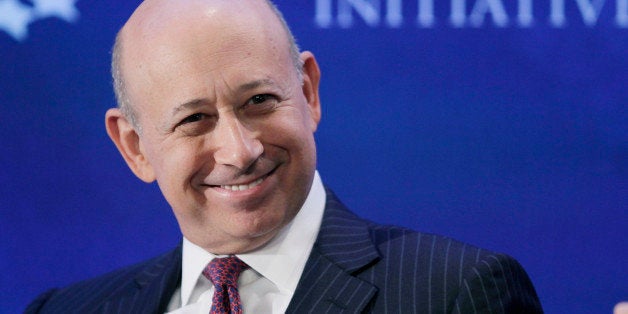 NEW YORK -- Lloyd Blankfein has officially joined the billionaires' club.
The Goldman Sachs CEO has a current estimated net worth of $1.1 billion, due mainly to the surge in Goldman's stock price over the past three years. Blankfein, who is the largest single owner of Goldman stock, has about half his worth in company shares, Bloomberg estimated. The firm's shares have quadrupled in price since Goldman's initial public offering in 1999.
For the 60-year-old Blankfein, the feat is enormous. He was raised in a Brooklyn housing project. His father worked the night shift at the local post office sorting mail, while his mother was a receptionist at a burglar-alarm company. Blankfein shared a bedroom with his grandmother in their Brooklyn apartment. He graduated valedictorian of his high school and then went to Harvard on a scholarship.
Blankfein worked as a tax lawyer before joining J. Aron & Co., a commodities firm owned by Goldman Sachs. Starting as a salesman, he rose through the ranks until he took the helm at Goldman in 2006.
As CEO, Blankfein led the company through one of the country's worst financial crises in 2008. Along with fellow billionaire Jamie Dimon of JP Morgan, Blankfein is one of the few big-bank CEOs to survive the crisis.
Popular in the Community