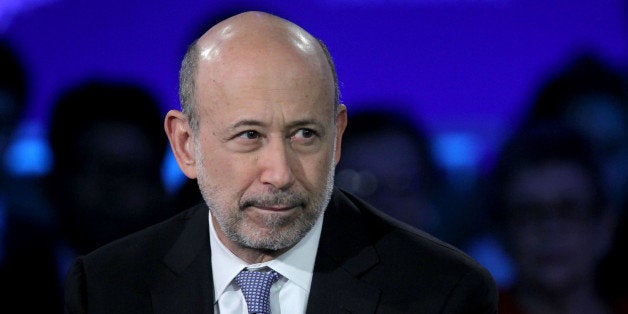 The profit motive of Big Business actually helps the poor more than charity does, at least according to Goldman Sachs CEO Lloyd Blankfein.
When asked by CNN personality Fareed Zakaria to reflect on the two-year anniversary of Occupy Wall Street, the Vampire Squid CEO offered a defense of good-old-fashioned capitalism.
"I would say to Occupy Wall Street, that business has helped lift more people out of poverty than philanthropy," Blankfein said during a panel at the Clinton Global Initiative, according to CNBC. Blankfein acknowledged that charity plays a role in helping the poor, but it's really "supplementary" to what businesses do to help lift people out of poverty, he said.
While Blankfein's comments may seem out of touch, they're not totally off-base. It's true that, when businesses are successful, the result can be more jobs and cheaper goods. That benefits everyone, including the poor.
But the goal of a company's profit motive is not to lift anybody out of poverty but its shareholders. Sometimes that happens at the expense of workers, the environment and the rest of the economy. Last year corporate profits surged to a record-high share of the economy, while wages fell to a record low.
"We should educate people about what business does in its core activity to elevate people out of poverty," he said, according to the Daily Beast.
Calling all HuffPost superfans!
Sign up for membership to become a founding member and help shape HuffPost's next chapter
BEFORE YOU GO
PHOTO GALLERY
Companies That Will Save The U.S. Economy