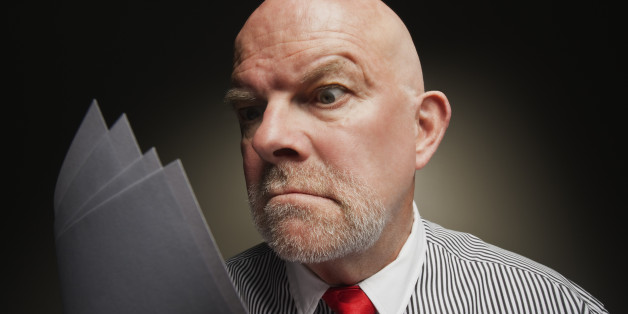 A Montreal-based underwear company's half-cocked plan to offer a $50,000 penis insurance policy has gone limp.
Lloyd's of London, the insurance market engaged to underwrite the policies, has decided to pull out of the promotion.
UNDZ underwear recently announced that all men who purchase three or more pairs of UNDZ underwear via the company website would get a Lloyd's Of London insurance policy to be paid out if their sex organ became detached from their body.
UNDZ founder Bertrand Dore said the company had struck a deal with Lloyd's Canadian syndicate, La Turquoise, to offer the policies.
A Lloyd's of London representative told HuffPost that the UNDZ announcement was premature. No deal was ever confirmed.
Dore believes the insurance syndicate only decided to disavow the policy after they saw a very graphic and NSFW promotional video.
Lloyd's of London has offered penis insurance in the past to people like David Lee Roth, but Dore suspects they're trying to build a more serious brand, and that penis insurance was a bit too ballsy.
"It's unfortunate that Lloyd's is no longer interested in partnering with UNDZ," Dore said in a press release. "I suspect they did not like our provocative marketing. We are pleased to say we will continue to provide penis protection to our customers."
About 2,000 people have purchased policies thus far, but Dore promises he won't leave them holding the sack. There will be no change of terms or coverage to existing policyholders and policies will continue to be available to new customers.
"It's the same policy but because we're not a licensed insurer, we have to call it 'protection,' not 'insurance,'" Dore told HuffPost.
Regardless of who is offering the coverage, there are some strict requirements in order to qualify for a severed penis payout.
Sex change operations, and other cases where the appendage is removed surgically, are not covered by the insurance.
Also, in order to prevent people from intentionally removing a penis, policyholders cannot have close friends or lovers slice them up a la John Wayne Bobbitt.
Like Us On Facebook |

Follow Us On Twitter |

Contact The Author
REAL LIFE. REAL NEWS. REAL VOICES.
Help us tell more of the stories that matter from voices that too often remain unheard.
BEFORE YOU GO