What's fried, enormous and probably a one-way ticket to heart disease?
The new Loaded Bloomin' Onion.
Outback Steakhouse, the iconic chain restaurant that is about as Australian as the plastic boomerangs nailed to the walls, has revamped its signature appetizer.
The Bloomin' Onion is the OG beloved dish at Outback. With its combination of crispiness and spice, it's proof that frying is an exemplary way to cook an onion. The Bloom is also massive, so it's the perfect thing to order with a group (it's meant for six people to share) or just for yourself on a day when you're feeling a particular degree of self hatred.
At 1,954 calories and 155 grams of fat, it didn't seem like the original Bloom could get worse for you. But, lo and behold, Outback has out done themselves.
The new Loaded Bloomin' Onion is the classic Bloom outfitted with Aussie Cheese Fries (are these different from regular cheese fries?), bacon and spicy ranch dressing.
It's basically a heart attack on a plate. Would we eat this? Probably. Would we need to then immediately run 7 miles? Definitely.
The Loaded Bloom hit restaurants on June 21st so head to your local Outback if your curiosity has been piqued. And, for the sake of your health, bring some friends to help you out.
Related
Before You Go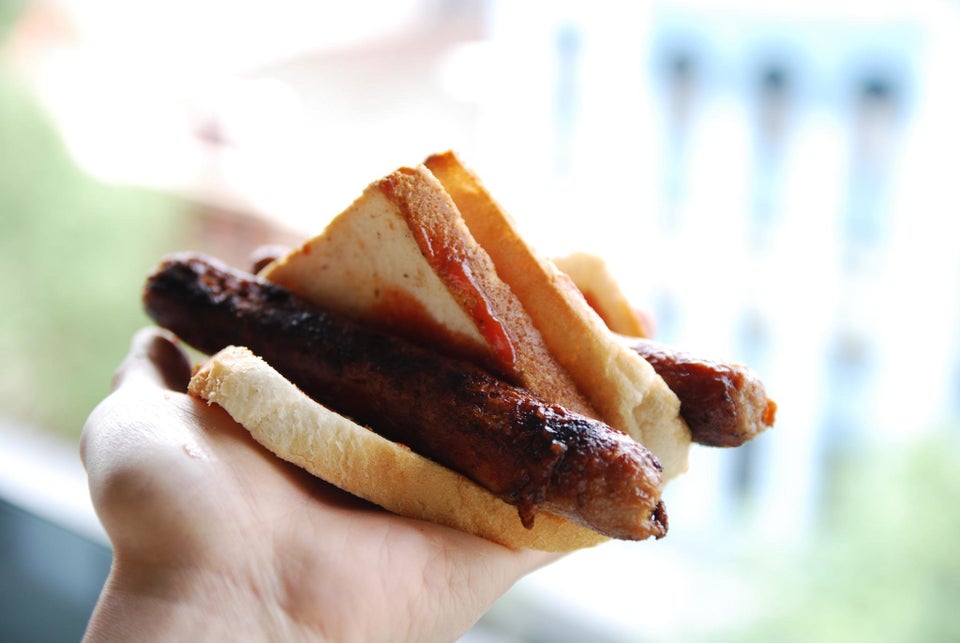 The Best Australian Foods Americans Should Eat