WASHINGTON -- On the eve of a potential budget deal that could, for the first time in several years, see an increase in the topline spending of the federal government, various constituencies are lobbying for their share of financial relief.
On Tuesday morning, United for Medical Research, a coalition of research institutions, as well as patient and health advocates, made its case that sequester cuts to science should be on top of the list. The group released a report arguing that potentially groundbreaking medical advances in cancer treatments, Parkinson's disease research, and reproductive health (among many others) have been compromised by cuts and could be irrevocably damaged if those cuts continued.
Titled "How Vast Budget Cuts to NIH are Plaguing U.S. Research Labs," the report highlights seven specific cases. Among them are Dr. Donald Small of Johns Hopkins University School of Medicine, who laid off three people off from his lab, slashed two grants for pediatric hematology/oncology training, and partially delayed research into future therapies for leukemia; all because of budget cuts.
Dr. Teresa Woodruff, director of the Women's Health Research Institute at Northwestern University, couldn't get a grant to investigate the impact of metal contaminants on reproductive health because of budget cuts. Fifteen faculty members who were set to help on the project were left without the work.
And Dr. Valerie Weaver, a professor at the Departments of Surgery at the University of California, San Francisco, was forced to delay three new hires and not renew three staff contracts because of budget cuts. Investigating the culture of tissues and cells that line tumors, her work is now increasingly focused on grant-writing over science.
"I won't be able to last if this goes on for another 10 years. I can only hang on for so long," she said. "I am getting tired." She's lost two postdoctoral students to jobs overseas.
Stories like these are increasingly common among the science and medical research community. The National Institutes of Health, one of the top funders of such research, was forced to absorb a $1.55 billion cut during fiscal year 2013, lowering its purchasing power about 25 percent and forcing it to fund approximately 640 fewer grants. Its director, Francis Collins, has warned that if the sequester is allowed to continue into next year, that number could rise to 1,000, as the NIH would be forced to absorb another 2 percent cut on top of the 5 percent one from this year.
What's given Collins and others a bit of hope is that budget negotiators on the Hill seem to understand the direness of the situation. During the government shutdown, Republicans tried to box Democrats into a corner by pushing to restore NIH funding while leaving other agencies untouched. On Tuesday, meanwhile, two Democratic representatives -- Jackie Speier, (D-Calif.) and Scott Peters (D-Calif.) -- will accompany some of the doctors in United for Medical Research to call for an end to sequestration.
Current negotiations are centered on setting a top line spending number of roughly $1.013 trillion, a Democratic Senate aide told The Huffington Post. That would be a $46 billion increase from the $967 billion level set to kick in mid-January, should nothing change. How that money gets divided up will be left to members of the appropriations committee. "But I think it's very safe to assume that if the overall non-defense caps are lifted, you would see additional funding for programs like NIH," said another Senate Democratic aide.

Before You Go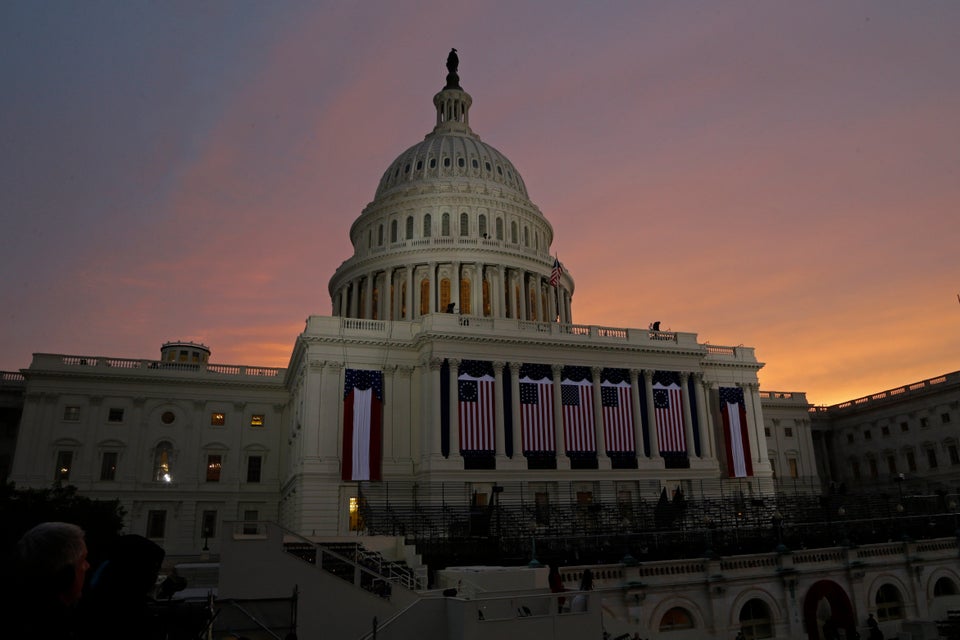 U.S. Capitol Photos
Popular in the Community