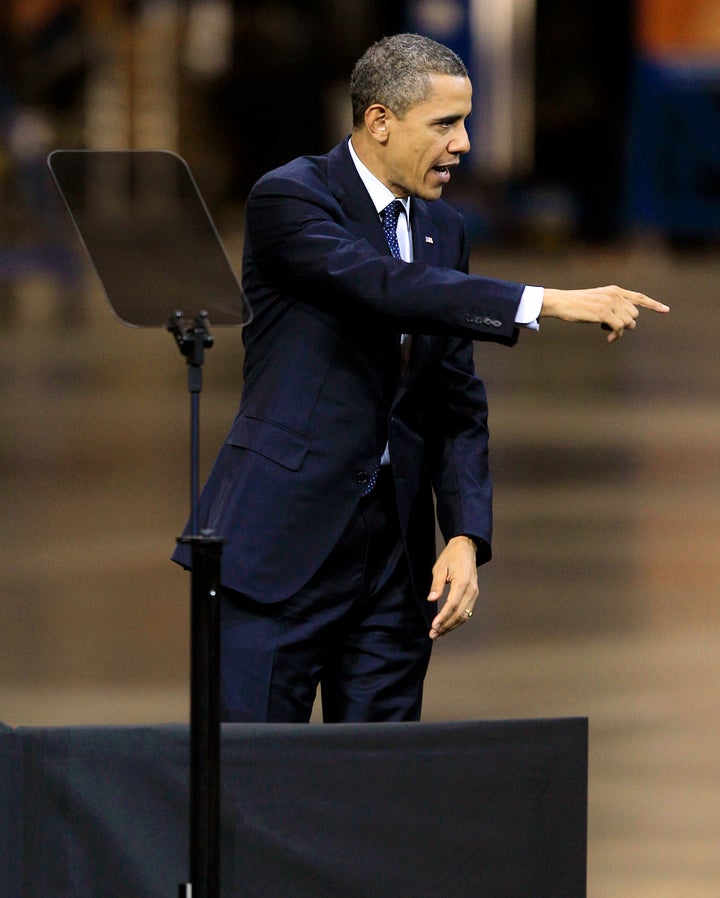 The American League of Lobbyists is calling on President Barack Obama to tone down his criticism of lobbyists.
In a letter addressed to "The Honorable Barak H. Obama" [sic], the group's president, Howard Marlowe, said Monday that Obama's statements are encouraging lobbyists to deregister themselves.
"For some time, the American League of Lobbyists (ALL) has been extremely critical of your words and policies affecting lobbyists," the letter reads. "You have attacked lobbyist as being a primary source of political dysfunction, yet you have embraced those lobbyists who choose to call themselves consultants, advisors, or any other name besides a lobbyist."
Marlowe also called on Obama to meet with lobbyists to discuss the attacks.
"While we may have significant differences with you about the role of lobbyists in our representative system of government, we would like to work with your Administration," the letter says. "Common ground exists to reduce the rhetoric and find ways to work together and develop a way to close the statutory loopholes which have justifiably created so much recent attention in the media."
More broadly, the American League of Lobbyists takes issue with what it sees as the Obama administration's overly narrow view of who counts as a lobbyist, including the "hundreds if not thousands of individuals" the group says are registered as, "'consultants'," 'advisors', 'historians', or anything else but a 'lobbyist'."
The Obama administration pledged that, "No political appointees in the Obama-Biden administration will be permitted to work on regulations or contracts directly and substantially related to their prior employer for two years." But the policy is limited only to people who registered as lobbyists with the federal government.
Calling all HuffPost superfans!
Sign up for membership to become a founding member and help shape HuffPost's next chapter
BEFORE YOU GO