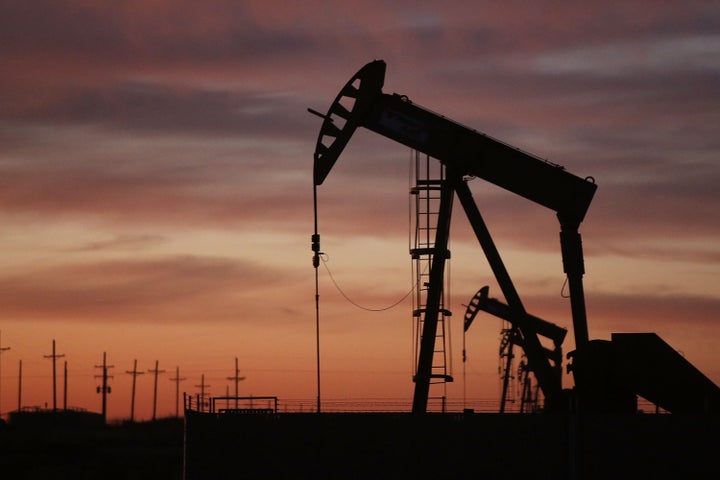 The White House said Thursday afternoon that it would propose a $10 per barrel tax on oil in the budget it sends to Congress, and the oil lobby was quick to respond. 
The administration estimated $32 billion a year raised from the tax would be used to fund green transportation and infrastructure improvements. (The White House proposal applies to domestic oil production and oil imports, the Financial Times reported.)
The American Petroleum Institute, an oil and gas lobbying group, quickly said it opposed the proposal.
"The White House thinks Americans are not paying enough for gasoline," API President and CEO Jack Gerard said in a statement.
The proposal amounts to a partial tax on carbon, a policy aimed at fully incorporating the negative impact of fossil fuel use into the market price. A tax of $10 per barrel is the equivalent of a roughly $27 per metric ton price on carbon for oil. Other forms of fossil fuels would not be affected by the proposal. If oil companies were to pass on the tax to consumers at the pump, it would raise prices by about 24 cents a gallon.
The API's Gerard said the proposal would "harm consumers that are enjoying low energy prices, destroy American jobs and reverse America's emergence as a global energy leader... On his way out of office President Obama has now proposed making the United States less competitive."
The Independent Petroleum Association of America is also unhappy with the proposal.
"For the first time in years, the U.S. Congress recently passed a highway funding bill. The Administration had the opportunity to raise funding for our nation's highways during that time. Why now, instead of then?" spokesman Neal Kirby said in an email. 
The current average national price for a gallon of oil is $1.77, according to AAA. Oil prices have fallen dramatically in recent months, from just over $100 dollars a barrel to just over $30 a barrel on Thursday.
Shane Ferro contributed reporting.
This post has been updated to note that the proposal would apply to domestic oil production and oil imports.
Calling all HuffPost superfans!
Sign up for membership to become a founding member and help shape HuffPost's next chapter