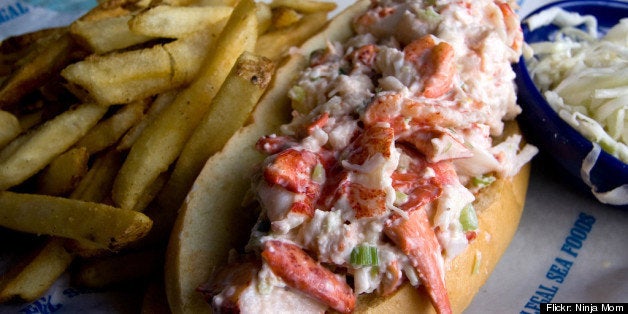 New England is great for many reasons. For one, it's the birthplace of our nation. Two, it contains a wealth of natural beauty. People travel all over the world to get a glimpse at its vibrant fall foliage. And then, there are the lobster rolls.
If you're not a New Englander, then lobster rolls are something you've probably missed out on your entire life. And we're sorry to hear that because lobster rolls are possibly the greatest thing that was ever made with a bun. (But don't worry, we're confident that you can easily make up for lost time.)
Sometimes toasted and buttered, these buns are filled with perfect chunks of lobster meat. In some states that meat is drowned in melted butter (a la Conneticut style) and other states toss theirs with mayonnaise and season with paprika or celery salt (Maine style). It's nothing short of magic. And because of the amazing nature of this sandwich, even mayonnaise haters have been known to get down with Maine lobster rolls, because after all, it's a lobster roll. This is why we wrote this epic sandwich a love letter. Lobster rolls, we love you, let us count the ways...