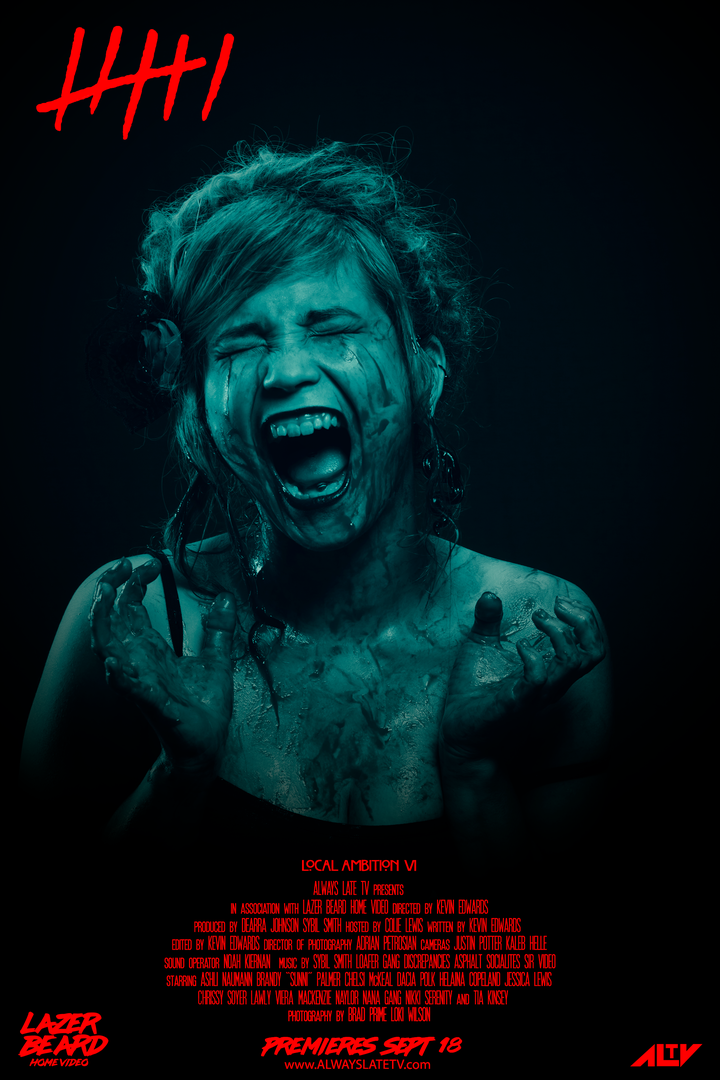 The new season of Always Late TV's Local Ambition is set to premiere Monday, September 18 on www.alwayslatetv.com. New episodes will air each Monday following the premiere. For the sixth season creator Kevin Edwards has changed the core format of the show. In past seasons, the drama that everyone saw was unscripted- but not anymore. "It's a bold move to start scripting everything now," Edwards says, "Even though the drama is staged now, the show will still feel completely different from other reality shows that people have seen." He goes on to add that Local Ambition has taken scripted reality to a new level.
"It's one part reality show and one part soap opera," Edwards says, "There's kidnappings; attempted murders; and maybe a death or two." These soap opera elements are new grounds for reality shows- pushing Local Ambition into a category all its own. The show features eleven women from St. Louis, Missouri and the surrounding area competing head-to-head in a series of themed photo shoots and challenges with two cast members being eliminated after each round until a winner is named. The cast this year includes Ashli Naumann, Brandy "Sunni" Palmer, Chelsi McKeal, Chrissy Soyer, Nana Gang, Helaina Copeland, Jessica Lewis, Lawly Viera, Mackenzie Naylor, Nikki Serenity, and Tia Kinsey.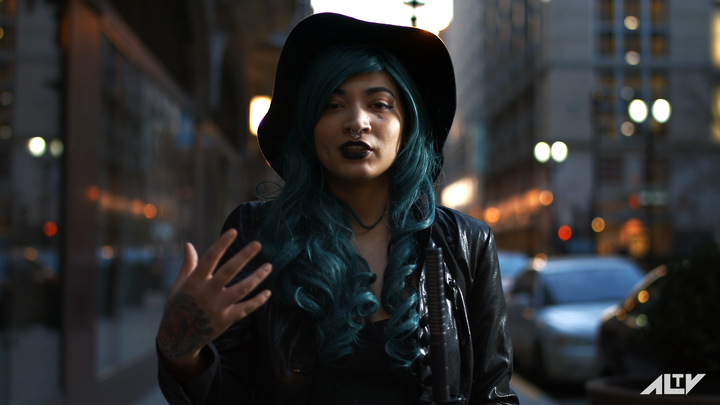 Colie Lewis, the winner of last year's season five, has returned this year as the show's host. Asphalt Socialites, Discrepancies, the Nursey, Electric Alchemist, Sir Video, and Brazil's Horta Project provide music for the show's soundtrack. Local Ambition has been featured in publications like Fashion Haunts, Elan Vital, Shotcaller, Define Fashion, Embrace Beauty, and Modern Model Magazine and on radio shows like the Brothers on Whatever and the Darryn Yates Show. I saw down with Nikki Serinity- a twenty-year-old St. Louis area native from Bellevue, Illinois- to find out what Local Ambition is all about. Here's what she had to say.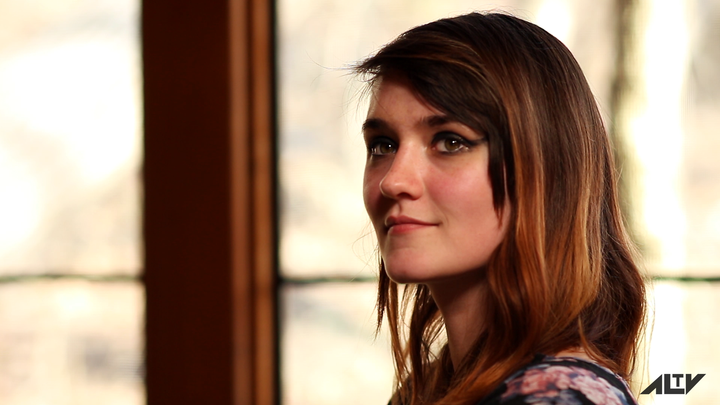 How did you find out about Local Ambition, what was it like auditioning, and how did the filming go? I found it on Facebook last year and didn't make it. I saw all the hype about it and knew I wanted to try out again. I knew I was going to keep trying until I made it on the show. I wanted that opportunity. The filming hours were a lot longer then I expected but for a production like that its going to take time. I thought all the girls would end up hating each other, but we all got along. I thought I was going to do worse then I actually did. I didn't expect to get as far as I did. That was definitely a surprise.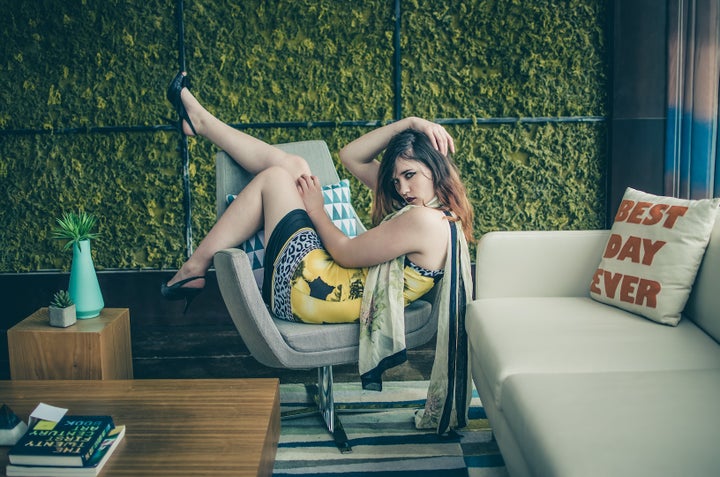 How did you get yourself ready for the photoshoots, the different scenarios that Kevin put you all through, and most importantly how did you deal with all the other girls? I've practiced a lot more for the photoshoots on this show than I regularly did. I started modeling about a year before the show. That really helped with my other stuff. I think it helped my acting more than anything. I was pretty scared to take on acting roles, but since I did some acting on the show it helped me to feel more confident. I learned more about myself then anything else during the season. Normally, I don't have a lot of friends outside of the show. But being on the show I was surrounded by girls and they loved me and they were very accepting. They really helped me out a lot and we got real close.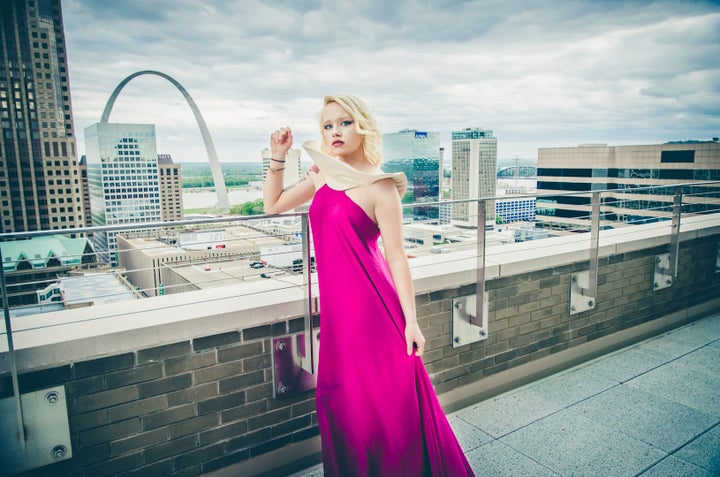 What challenges or rounds stick out the most in your mind from the season? And how did you decide what to wear for the photoshoots? Our first round was the zombie round and I had a friend who taught me how to make fake blood. She helped me get started on that one. For the most part all the costumes and outfits I came up with myself. It gave me a chance to be really creative and think about how I was approaching all this. I loved the make you a monster shoot because I got to be real creepy and scary. The pinup round was real fun. People really liked my costume. It was a real fun day with a lot going on. When I got there Kevin told me that there was a vehicle that matched my outfit so that worked out perfectly. Something that I really liked was that if I needed makeup or whatever there was always someone offering. One time Chelsi saw my outfit and told me that she had a necklace that would go with it really good and gave it to me. Even though we were in competition we helped each other.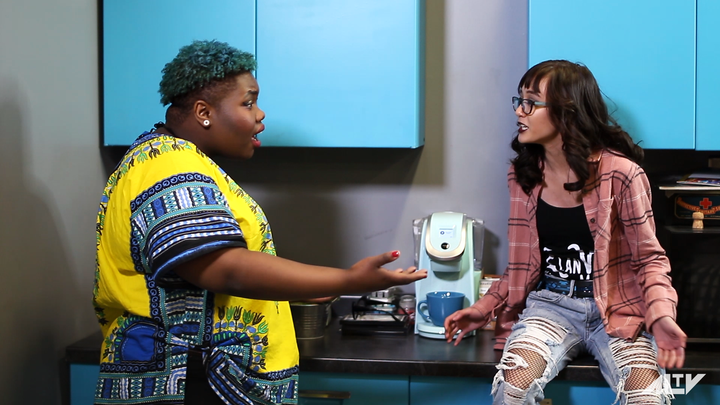 What did you learn from being on Local Ambition this year? One of the photographers that works with us was there one of our last days of filming and he pointed out something that I did that he was really impressed by. He said that whenever I saw that someone was upset I would go up and give them a hug to try and cheer them up. It might sound cliche when I say it, but I think love and compassion are the most important things to me. I am actually vegan and I'd like to believe that I have love and compassion for everything. When I'm talking to people I call it a modeling reality show. Though its not your usual reality show. It has aspects of soap operas like kidnapping and attempted murders. Its pretty unique.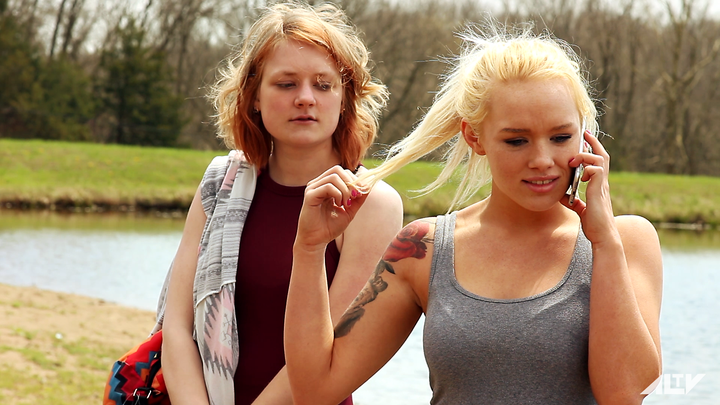 What was your mentality going into the photoshoots and challenges? And what was working with Kevin like? To do my best takes a lot of planning on what kind of poses you're going to do, how you're going to have your hair and makeup. There's a lot to go into it. Since this is a competition and there's a lot at stake I had to put a lot of thought into it and get the poses and costumes down. I ended up getting close to Jessica, but toward the end we all got pretty close. It was really an awesome group of people. Everyone was really encouraging. Kevin was awesome. He is an amazing leader and tries to be as fair as possible. A lot of people like to complain about him and point out things about the way he runs things. But he does a great job. Its kind of like how people don't want to listen to their parents, but he's just trying to run his show and make everything go smoothly.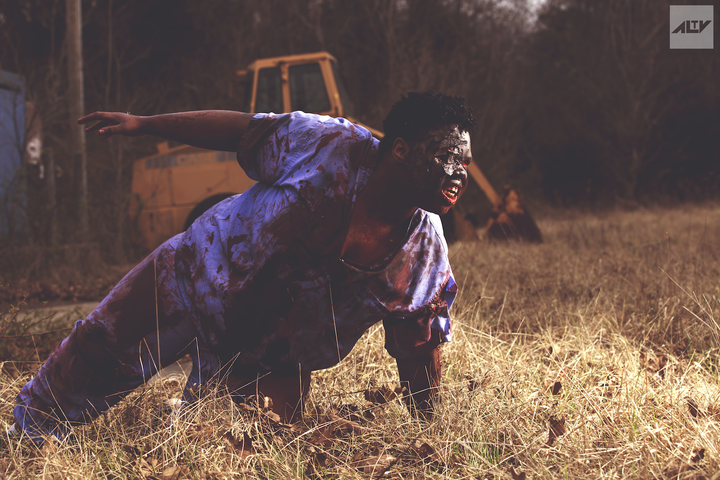 What does the future hold for you? I've been getting more paid shoots. That's pretty much my career at this point, being a professional model. I'd like to get more acting gigs. I'm going to keep promoting myself, keep trying to get better. I want to do this for a living. I don't want to get stuck in the cycle of doing a 9-5. I want to do something creative that can be different all the time.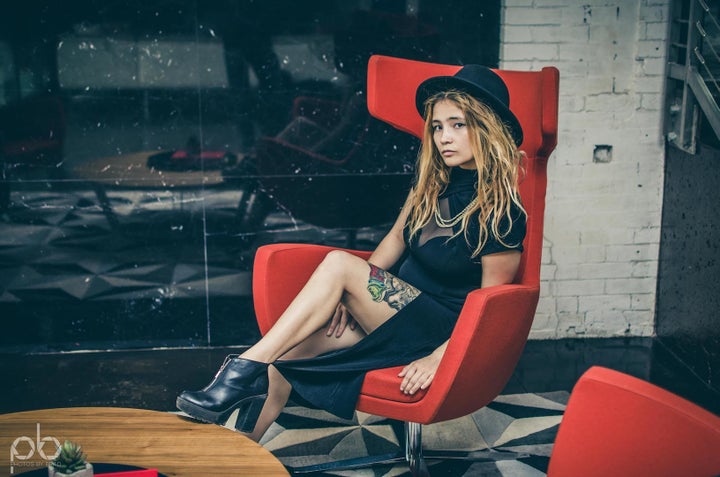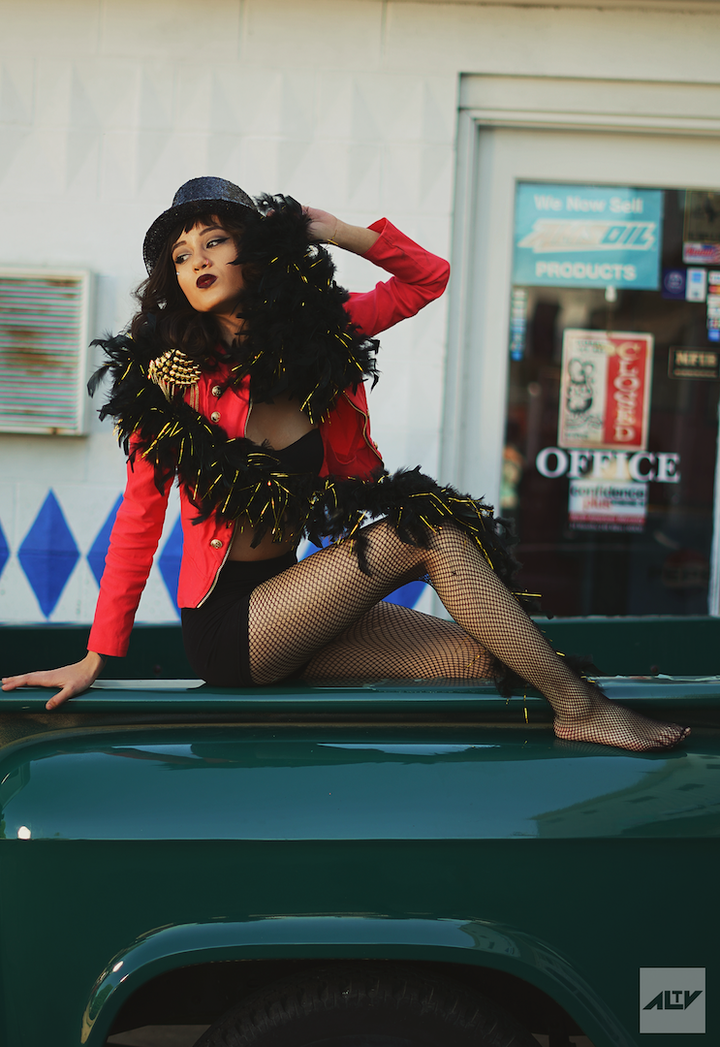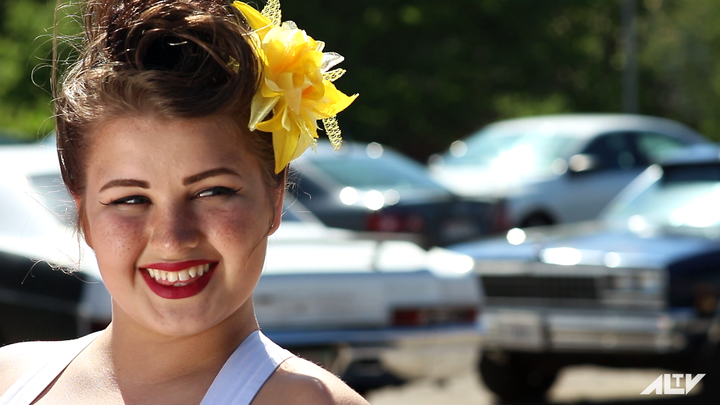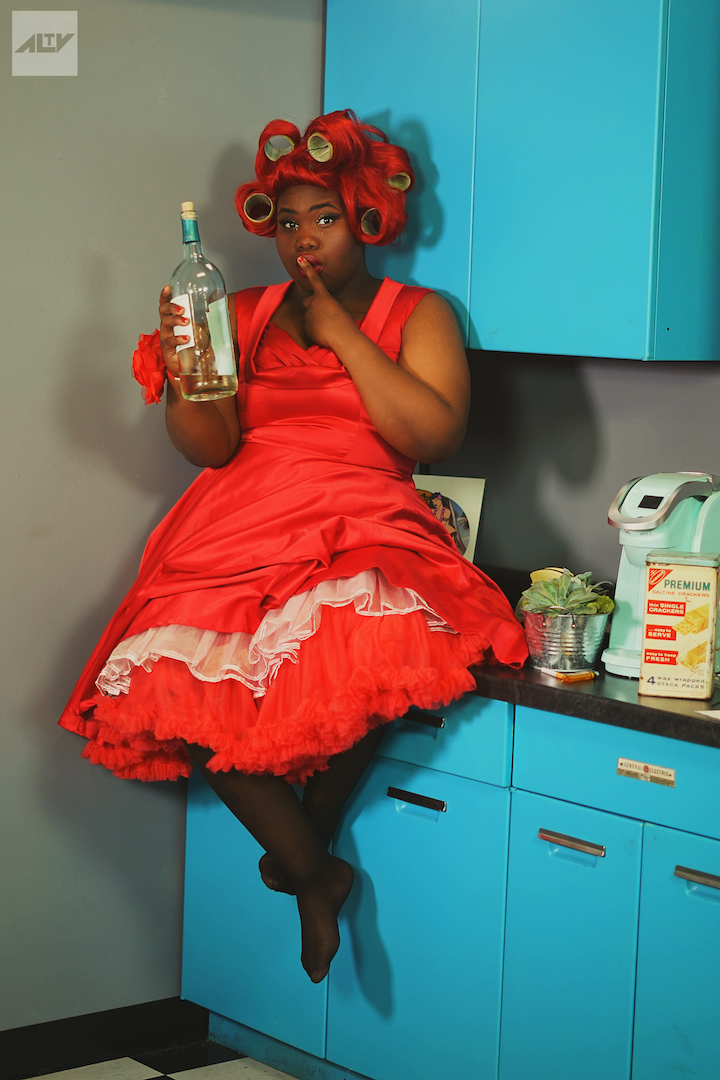 Related
Popular in the Community