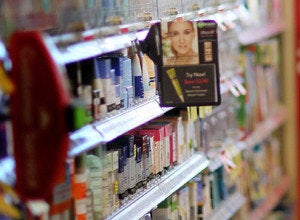 As the founder of Splendora.com, along with my longtime partner Amy Parker, I've paid my dues when it comes to tracking down the best of San Francisco. Splendora was born in the early days of the web (1999) in a South of Market office with a wildly enthusiastic startup team who tirelessly pulled all-nighters to launch our painstakingly vetted pampering directory that featured in-depth reviews of our favorite places to beautify and indulge in San Francisco. And while, after more than a decade, Splendora's current site features lofty posts on style and culture -- back in the day we launched the company with a handful of earnest reviews of local people, places, and services we personally loved and patronized.
In the spirit of returning to my roots and for the inaugural issue of another joyous launch: Huffington Post San Francisco, here is my personal rolodex of a few local beauty secrets, each where I have been a loyal client for many years. I hope you love them as much as I do and that I'll still be able to get an appointment now that the word is out.
We all know that true beauty comes from within but sometimes those outer beauty treatments just feel so dang good!
Best Facial: Shari Spakes, Pacific Heights Skin Care
2000 Van Ness Avenue, Suite 307
415.922.5694
http://www.pacificheightsskincare.com/
Amazing skin really is possible, and some of Shari Spakes' clients fly here from other parts of the country to get it. Voted Best Aesthetician in Allure magazine and the personal aesthetician responsible for the gorgeous skin of many a Splendora officemate, Shari has an instinct for solving skin problems and enhances the beautiful skin you were born with. She's also great at solving acne problems for teens as well as restoring the glow of more mature skin.
Best Brow Grooming: BLINK Eyebrows and Cosmetics
166 Geary Street, Suite 1305
415.399.0789
http://blinksf.com/
The expert team at BLINK doesn't just pluck brows, they design them, treating their work like a venerable art form. They never use wax but believe in the perfection that only tweezing can bring. You'll leave with a natural look and not a stray hair left behind. I'm also a fan of their eyelash extension services, a dramatic way to open up the eye area and eliminate the need for mascara altogether.
Best Blowout and Color: Nelaine Barton
415.225.7414
Nobody, and I mean nobody, can get hair smoother than Nelaine (pronounced Neh-lye-knee). If your hair is thick, wavy, and difficult to blow-dry, look no further. She can blow-dry and flat iron in less than one hour and you'll leave with a shiny, new head of hair every time. A native Brazilian, Nelaine also knows a thing or two about how to achieve the Gisele look for her clients. I've seen her take brunettes to natural looking blonde in a few months.
Best Dermatologist: Kathleen Welsh
229 Post Street #312
415.292.6350
http://www.weloveskin.com/
When I need serious medical-grade treatments or advice from a certified dermatologist, I call Kathleen Welsh. She has an undeniably impressive pedigree that includes time spent at at Harvard, UCSF, and Stanford Universities and a premiere quality practice that attracts San Francisco's beauty mavens. Anti-ageing and acne treatments are are among her specialities, with a menu of procedures that includes the IPL PhotoFacial, laser skin resurfacing and Titan skin tightening. Welsh's cred and expertise is visible in every noticeably brighter complexion that leaves her office. She also has a wonderful chair side manner.
Best Massage: Therapeia
1801 Bush Street
415.885.4450
http://www.therapeiamassage.com/
One of the best decisions I made during both of my pregnancies was to get once weekly massages at Therapeia. They weren't treats; they were necessities. Founder Lauri Karstetter and her staff of skilled therapists give massages that are both relaxing and curative. These aren't the frou-frou, barely-touching-you treatments that you find at European-style spas; they're restorative, muscle-working (in a good way) and, over time, lead to amazing changes in both body and mind. Recommended for moms-to-be is the prenatal massage, or cranial-sacral for those who spend most of their day in front of a computer screen.
Related
Popular in the Community