We love ourselves a grandma who knows how to knit. But we have to say, even the most cozy of afghans can't quite compare to the fruits of grandmother Holly Stewart's labor. Because those fruits are giant, quilted penises.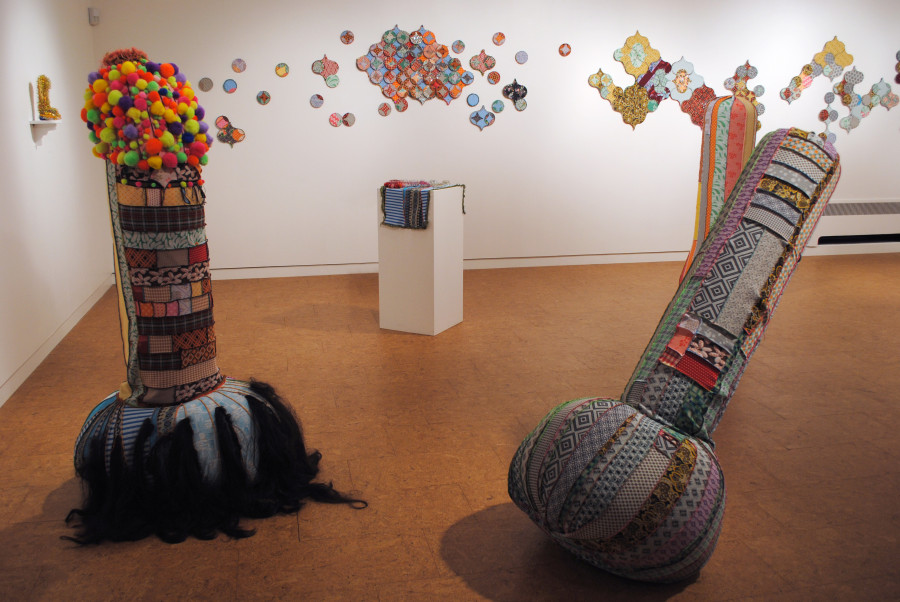 Yes, a real life, Kansas City-based grandma has turned her passion for free love into an art endeavor that's certainly got our blood pumping. It's called "Local Grandmother Quilts Giant Penises" and it encapsulates so many of the things we cherish in this sweet, short life: sex positivity, fiber crafts and badass women of a certain age.
Stewart's exhibition is currently on view at the University of Missouri-Kansas City, a vision made reality thanks to a Kickstarter initiative with one of the greater names in Kickstarter history. Again, "Local Grandmother Quilts Giant Penises." In the video below, Stewart explains how her interest in decorative members sparked from her time working in a sex toy factory.
"I was looking on Craigslist for jobs and I saw an ad for a position that was sex positive and I had to know what that was," Stewart explains casually, standing before a giant multicolored phallus. "When I looked at it it was to be a de-molder in a dildo factory. I just knew I needed to be able to tell my grandchildren I had even applied to be a de-molder in a dildo factory. When I got the job it was even better."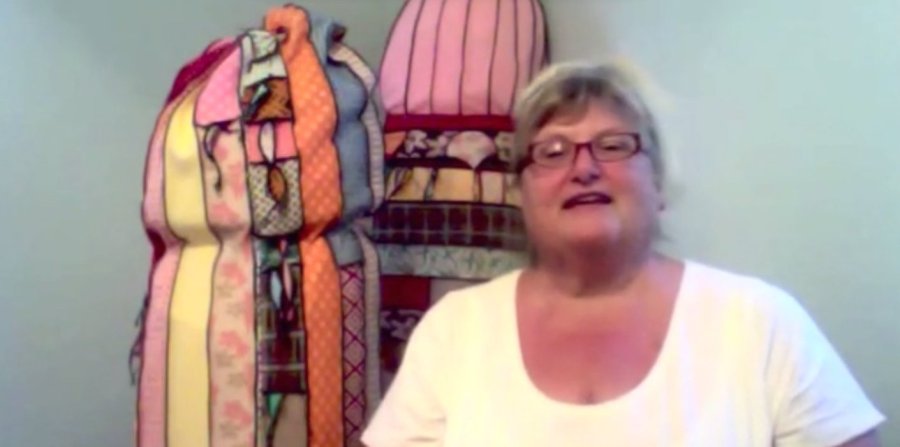 It wasn't long before Stewart's work began inching its way into her creative headspace. Yes, dildos were on the brain.
"One time while I was painting and it wasn't working out, I noticed I had some pins and foam core on my desk and added them in and brought it to my [art] professor for critique, and he immediately said 'That looks like a dildo,'" Stewart explained. "So I had to be honest about what I was doing because I was way more interested about putting the pins in the foam core than I was in painting."
And, voila, an art movement was born. Stewart's Kickstarter raised $308, surpassing its $250 goal, thus bringing those textured members to the gallery space for all to see. The pledge levels wonderfully ranged from "Schlittle" to "Chub" to "Schlong" to "Hard On" to "Throbber" for the big spenders, and featured rewards including "a small bag of sequin semen."
Now that the exhibition is up and running, we can officially report that the massive, quilted man parts are more wondrous than we ever imagined. The works are as feminist as they are hilarious, as affirmative as they are transgressive. Sparkly, colorful, big and small, hard and soft, the penises on display truly capture the manifold possibilities of a phallic shape when separated from the shackling confines of human flesh.
"I really like them," a former UMKC student told the school's independent newspaper. "I wish real penises looked like this." So do we, anonymous former student. So do we.
See Stewart's gloriously NSFW sculptures below and let us know how badly you wish she was your grandma in the comments.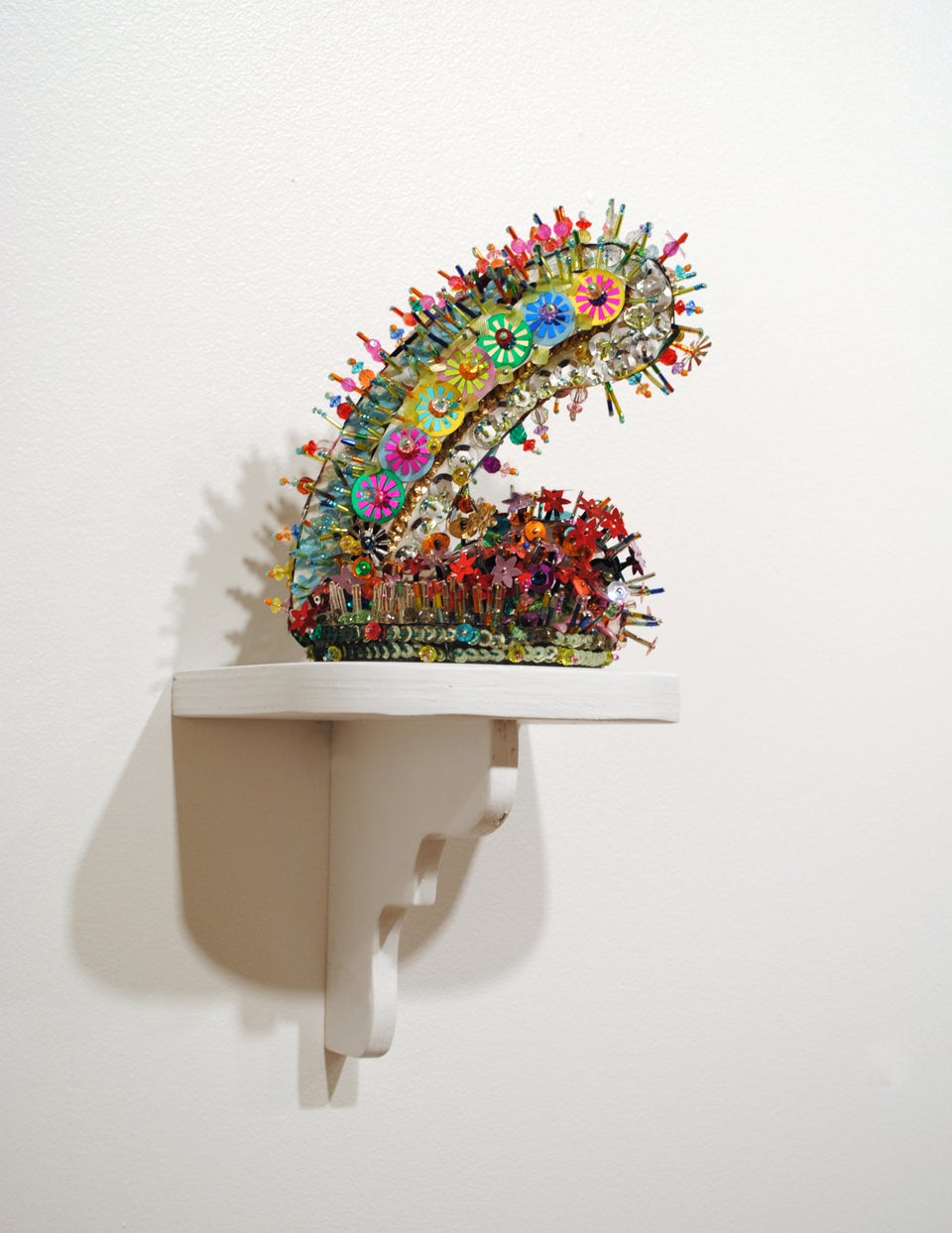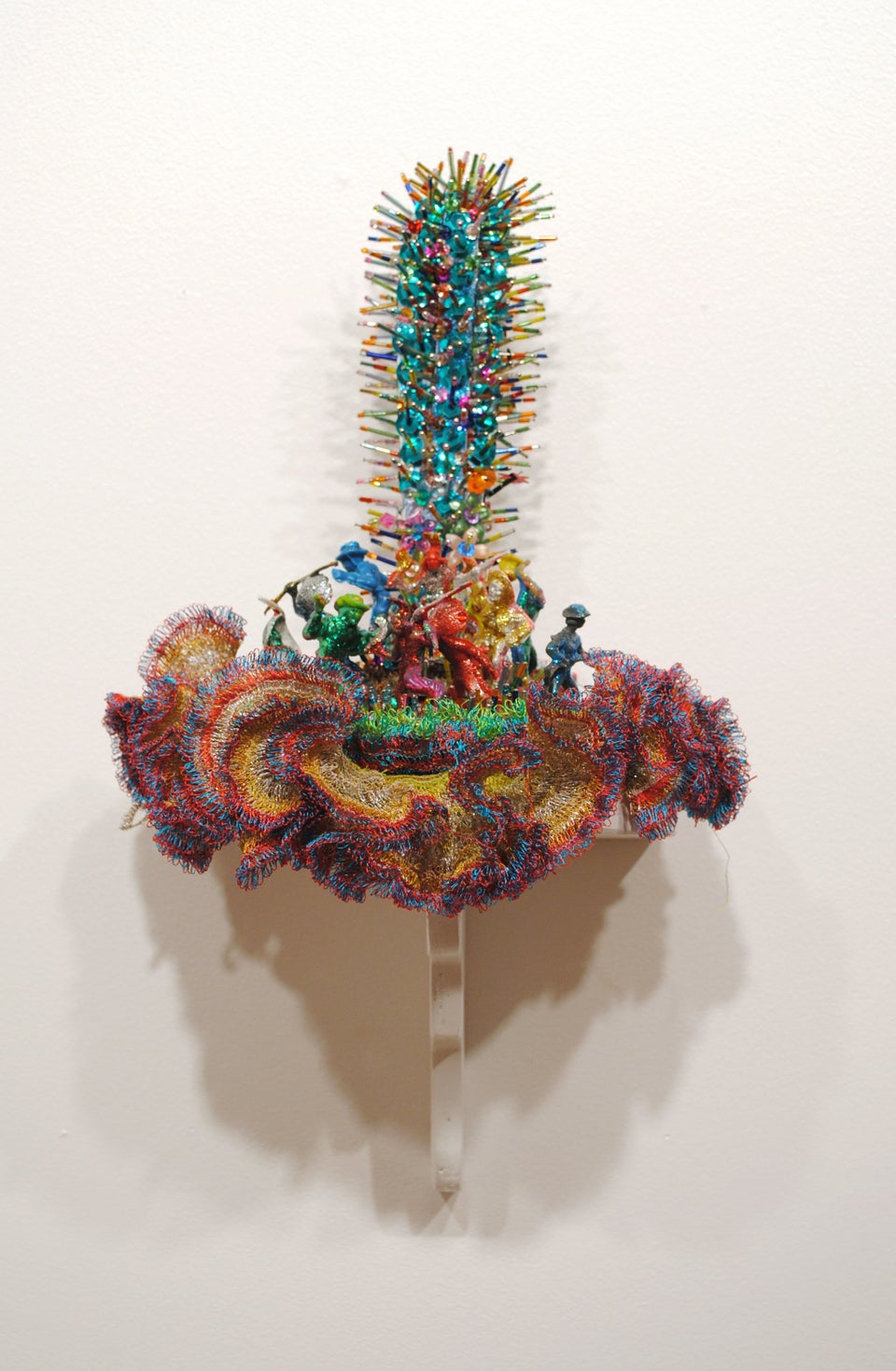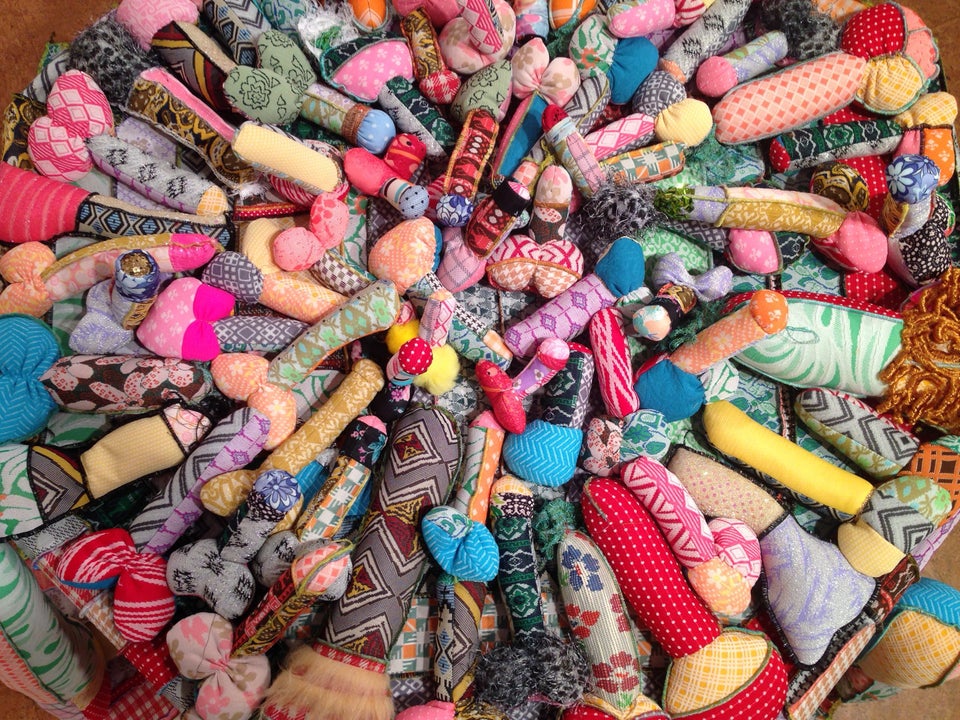 Related
Before You Go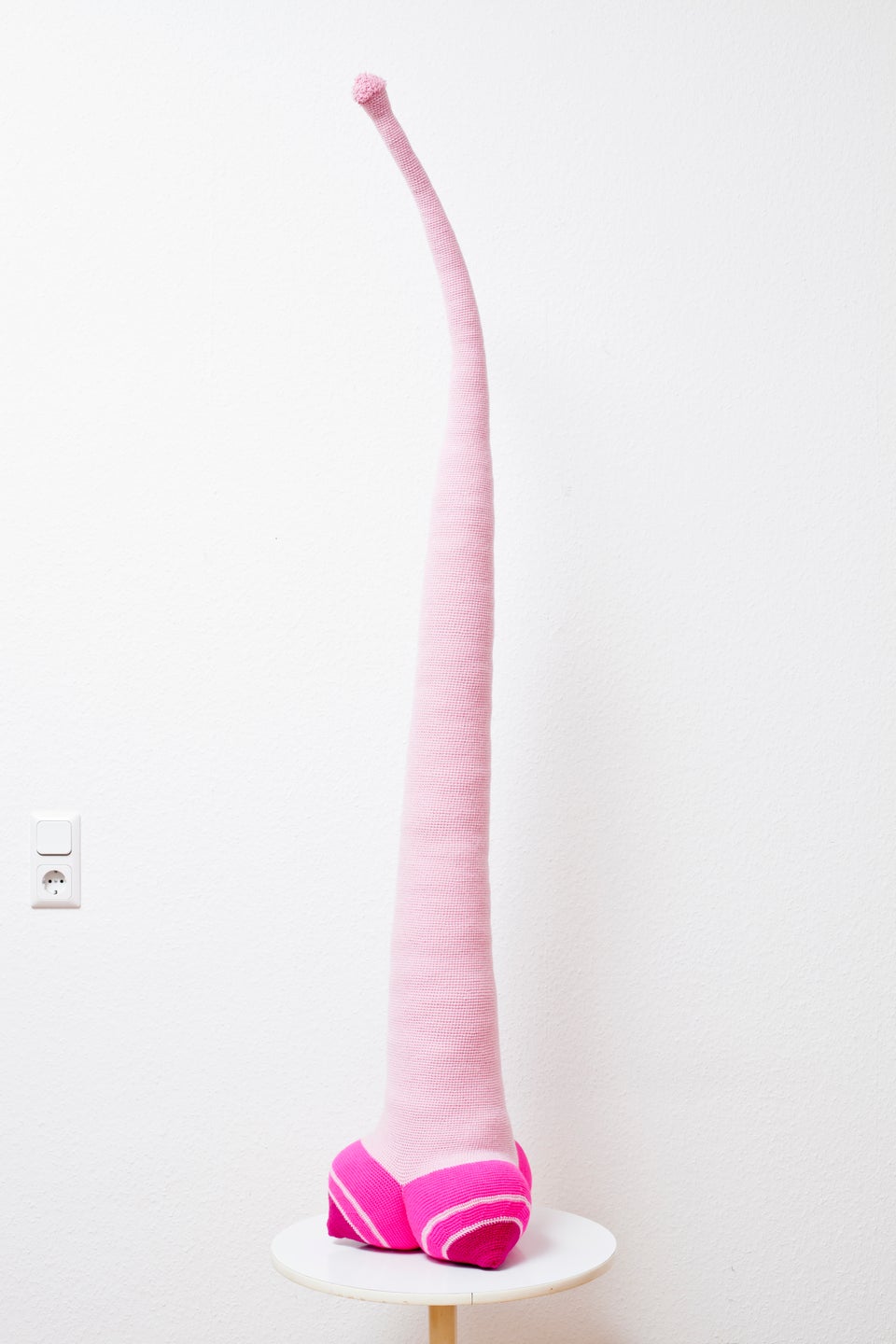 Andrea Pritschow
Popular in the Community