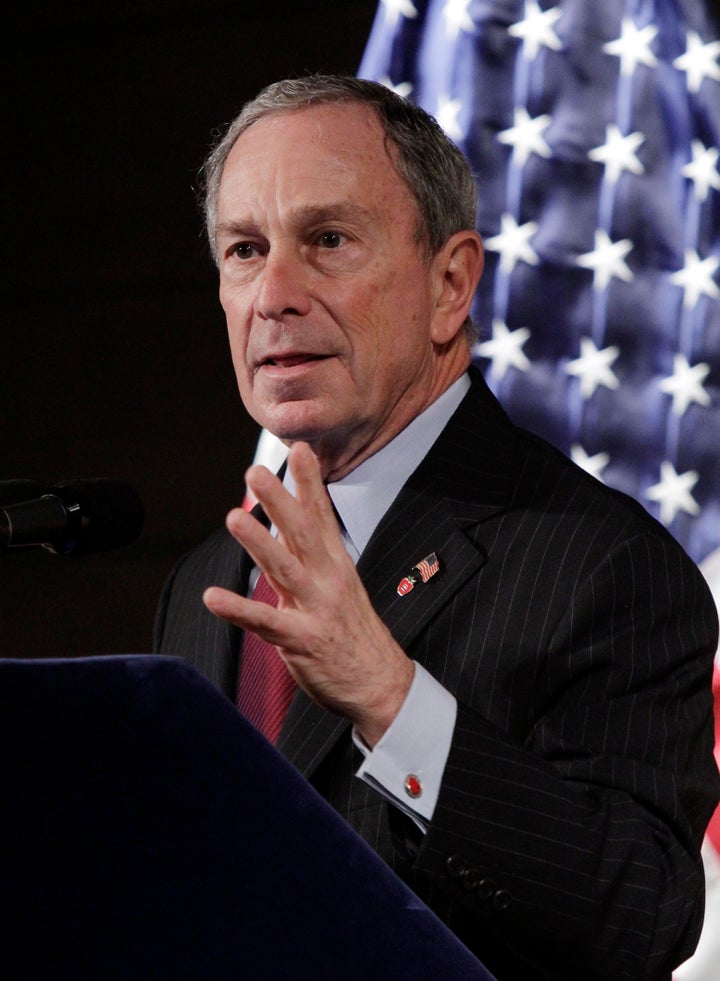 WASHINGTON -- More than 40 of the world's largest cities have reported their greenhouse gas emissions along with a comprehensive analysis of any climate change-related reforms in studies released Tuesday night.
Gathered from areas representing 300 million people and ten percent of global CO2 emissions, the reports show the impact participating cities have on climate change and outline the role local leaders could play in reducing their cities' carbon emissions.
"I firmly believe that if you can't measure it, you can't manage it," said New York City Mayor Michael Bloomberg in a statement on Tuesday. "That is true in business and it is true in government. Only by regularly and rigorously measuring and analysing our efforts can we learn what works, what doesn't and why, and take effective action."
Frustrated by partisan bickering and stalemate in Congress, local leaders at the fourth biennial Conference of Mayors, a three-day retreat held this year in Sao Paulo, Brazil, gathered to discuss how to make significant environmental reforms at the city level.
Bloomberg, chair of the C40 Cities Climate Leadership Group, an organization committed to implementing sustainable climate-related actions in cities around the world, was not the only official to stress the importance of fighting climate change at the local level.
"The best scientific data tells us that it is long past time to address this challenge, and the best demographic data tells us that cities must lead the way," said Rohit Aggarwala, special advisor to the C40 chair. "The CDP Cities 2011 and Climate Action in Megacities reports provide solid data that demonstrate that the C40 Cities are leading the way -- in reporting emissions, developing climate action plans, and, most importantly, in taking action. These reports will inform the strategic direction of C40 programs and initiatives; help build networks of cities with similar profiles and agendas; and help C40 City officials make decisions about what actions they should prioritize."
The C40 developed two separate studies: one in partnership with independent nonprofit Carbon Disclosure Project and another with consulting firm Arup. The first study asked cities to publicly disclose their greenhouse gas emissions and climate risk data using a single reporting platform, while the second study measured what actions have been taken and must be taken across cities to mitigate the effects of a changing environment.
Co-developed by CDC, the first analysis covered four core areas: adaptation, governance, greenhouse gas emissions and strategy. More than 70 percent of C40 Cities (42 of 58) participated in the study, and the majority agreed to make their data publicly available.
"Cities are beginning to seize the opportunities from combating climate change and creating a low-carbon economy," said Conor Riffle, Head of CDP Cities. "The insight and transparency that the measurement and reporting process provides is crucial to understanding how city governments can best act to reduce emissions and environmental risk as well as bolster economic growth."
Among the report's key findings:
Of the 42 Cities in the report, 57% are adopting City-wide GHG reduction targets and 62% have established action plans to address climate change;

Two out of every three C40 Cities are measuring and disclosing their GHG emissions to the public, which means that City governments are keeping pace with the largest 500 companies in the world as transparent reporters of climate impacts;
Over 90% of C40 Cities participating in the study identified themselves as being at-risk due to climate change. A further 43% of Cities reported that they are already dealing with the effects of climate change in their areas.
A second analysis provided detailed record of the climate-related actions the roughly 297 million residents in C40 Cities had taken. The report also lists ways cities could implement carbon emission-reducing policies across key areas -- including energy, transportation and infrastructure -- and suggests local leaders play a pivotal role in furthering climate action.
Calling all HuffPost superfans!
Sign up for membership to become a founding member and help shape HuffPost's next chapter