As Africa grows and develops, there are a number of distinct opportunities for local businesses. Among these, the transport and logistics sector could be among the strongest and has been called by some an "untapped goldmine."
One indicator of the possibilities for the industry – a recent survey of international logistics industry executives who are eyeing Africa as a place for possible expansion. Increased consumer spending, driven by the growth of the African middle class will drive an even greater need for transportation and logistics, especially as it relates to food commodities and agribusiness as well as healthcare, and consumer goods. Logistics giants such as DHL report seeing an uptick in intra-African business.
That said, the African logistics industry is regarded as very much frontier market. A survey conducted by the research firm Analytiqa showed that only 21% of non-African supply chain companies currently have operations on the continent and only 12.7% are planning to set up operations here.
So the door is wide open for local logistics and transportation companies to expand their reach and provide much-needed services. Local companies, some of which have been operating on the ground for many years, have the best understanding of the conditions surrounding the transportation of goods, which is needed for success.
We see the following advantages of working with local logistics and transportation companies in Africa:
-Access to a consistent local workforce: Businesses with a good understanding of what motivates and concerns the local workforce have a much better chance of succeeding. Consistency is a requirement in logistics and companies with less employee turnover are much abler to deliver that consistency. Gaining access to those workers requires knowledge of the local education system and social networks.
-Workforce training and knowledge transfer: Local companies that have good training programs, such as driver, mechanic, and operations training, create optimal conditions for performance. At my company, training for our workforce in all functions, including driving and vehicle maintenance, distribution center and warehouse management, understanding metrics related to the logistics business, as well as welding and other skilled professions. The combination of training and local knowledge create increased productivity
-Knowledge of road and transportation conditions: Nowhere is this more important than in Africa, where road and infrastructure development has been tremendously uneven. Additionally, PwC has noted that connectivity between the 50+ countries on the continent varies tremendously, and many countries have very low road density.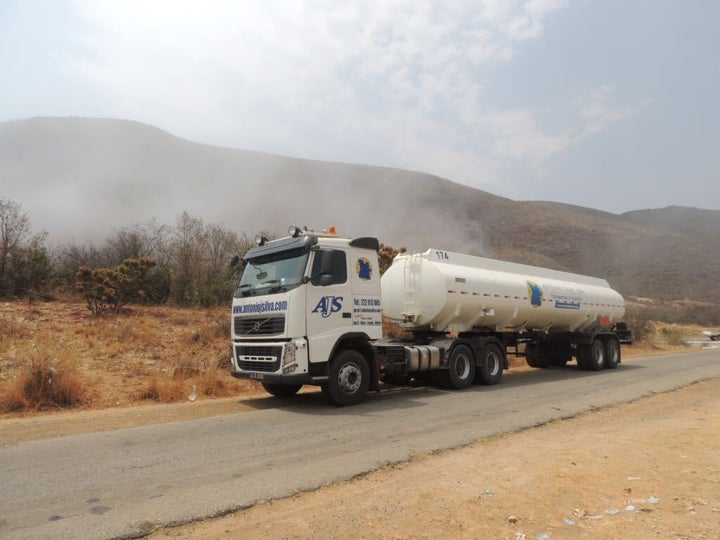 -Understanding of cultural nuances: For example, countries such as Angola have been influenced by Portuguese colonial rule as well as the 100 distinct ethnic groups in Angola all with their own language and customs that impact how business is done.
As resource-rich African countries begin to diversify their economies, the logistics industry is set for exponential growth. When it comes to gaining opportunities from that growth, local logistics companies are literally in the driver's seat and will continue to benefit local and international partners for years to come. 
Calling all HuffPost superfans!
Sign up for membership to become a founding member and help shape HuffPost's next chapter